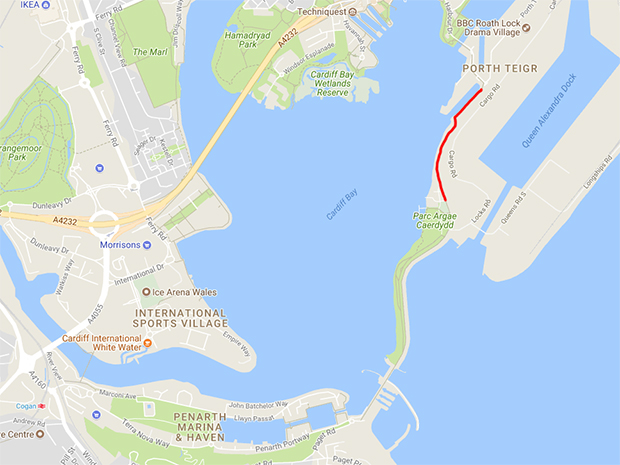 PART of the Bay Edge Walkway round Cardiff barrage will be closed for two weeks while it is widened.
The walkway from Porth Teigr to the skate park was closed yesterday and will reopen on Friday December 8. The section of the path, used by pedestrians and cyclists, is being widened to seven metres.
Up to 150,000 people cross the walkway every month. It runs from Penarth Marina to Mermaid Quay and cuts off two miles from the alternative route along the Cardiff Bay Link Road – and with far less traffic.
The work is funded by Cardiff Council and the Welsh Government and is being done by Alun Griffiths, civil engineering and construction contractors from Abergavenny.
Cabinet Member for culture and leisure, Peter Bradbury said: "The decision to expand the Bay walkway comes in response to feedback to improve the pathway, which forms part of the Wales Coast Path and Bay Trail.
"Unfortunately, there can be no public access whilst the work is carried out for safety reasons. Access to the site will only be available to contractors. The skate park and play area will remain open, accessible from the Penarth side of the Barrage.
"These improvements will also provide visitors with easier access to the leisure attractions along Cardiff Bay Barrage, as well as the event site for the Volvo Ocean Race, which stops in Cardiff in May 2018 for two weeks."
The Volvo Ocean Race, a worldwide yacht race, will stop in Cardiff next year from May 27 until June 10. There will be a race village near the barrage and Alexandra Docks.
The barrage was opened to the public 16 years ago. It turns the bay into a permanent high water lake. Before it was built, tides from the Bristol Channel left mudflats exposed during times of low water, which developers thought prevented investment in the area.