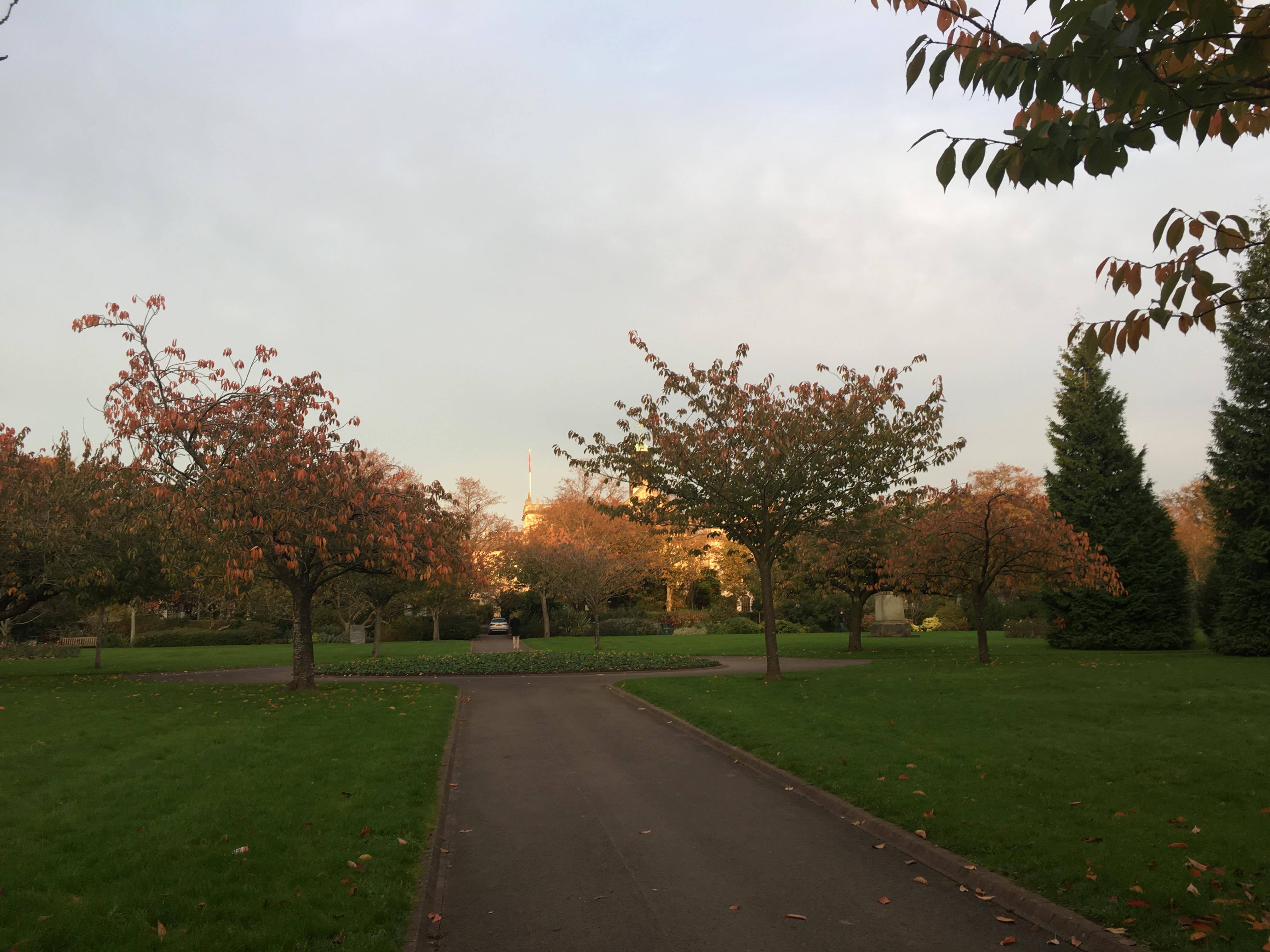 By Olivia Williams, Hannah Butler and Tamsin Parnell
A 32-YEAR-OLD woman who is believed to be homeless has died in Alexandra Gardens in the centre of Cardiff, police confirmed today.
A spokesperson for the force told The Cardiffian: "South Wales Police can confirm the sudden and non-suspicious death of a 32-year-old woman in Alexandra Gardens, Cardiff, on November 25.
"The woman's family has been informed along with HM Coroner and an inquest will be held in due course."
Food Not Bombs, Cardiff, a charity that provides free vegetarian and vegan food to the city's hungry, said it believed the woman was homeless and living in a tent.
The organisation posted on its public Facebook page: "Very sad to hear that a homeless woman has died in a tent in Cardiff. Open the churches and other buildings, show some humanity. RIP"
Members of volunteer groups helping homeless people in Cardiff responded with sadness and anger.
"I met her last week, she was with her boyfriend when I was out on a food run with Hope for the Homeless," said Elizabeth Osborne, a volunteer with Hope for the Homeless, a group that tours the streets of Cardiff every Wednesday to give out fresh clothes, blankets and hot food to the homeless.
"She didn't look well and was limping, bless her. She had a hot cup of coffee but looked so cold," Ms Osborne added.
"It's sad that it takes someone's death to highlight the enormity of the problem. Sadly not just Cardiff but right across Britain councils are implementing different measures. Who does this hurt? The vulnerable in society, that's who it hurts.
"So let me know what's going to happen now as the weather forecast is for severe cold weather coming and we are only in November. What are the council's plans then? On my first night out with Hope for the Homeless it was an awakening experience as to the severity of the issues the homeless face – I saw despair, loneliness, the list is endless but hey ho, let's make the Xmas shoppers have a good experience shopping. It's all about money."
"The council should be ashamed of themselves. What do you expect will happen when human beings are shivering and starving?" said Debbie Witts, who also volunteers with the group.
"They can easily get ill and die from pneumonia and worse! Sadly this could so easily happen again and again. In Manchester they opened up a boarded hotel and let them in – why can't our council do this? Disgraceful indeed."
Food Not Bombs Cardiff told The Cardiffian it was "devastated to hear about the death of a homeless woman in Cardiff".
"We offer our sincere sympathies to anyone who knew her. It is a disgrace that this is happening in 21st Century Britain, that's why we stand in protest every Friday against the unequal distribution of wealth in our country.
"Recently police have been clearing the city centre of homeless people. This is not helpful and does not solve the problem. It just makes life harder for those individuals who rely on services like FNB in the city centre.
"There are plenty of empty buildings and churches in Cardiff which could be used for housing, and the council should look into funding these avenues to make sure that no more lives are lost in tragic circumstances like this. RIP."
Cardiff Council has been approached for a comment.
Weather forecast in Cardiff for the next week
People sleeping on the streets this week will be exposed to cold and breezy weather. The Met Office predicts it will be mostly cloudy with little chance of rain.
November 28: Eight degrees Celsius going down to two degrees Celsius overnight
Wednesday, November 29: Seven degrees Celsius going down to one degrees Celsius overnight
Thursday, November 30: Six degrees Celsius going down to two degrees Celsius overnight
Friday, December 1: Six degrees Celsius going down to three degrees Celsius overnight
Saturday, December 2: Nine degrees Celsius going down to six degrees Celsius overnight
Sunday, December 3: 10 degrees Celsius going down to six degrees Celsius overnight
See our story on YMCA's appeal for sleeping bags to help them shelter rough sleepers.
Update: Read the council's response here.