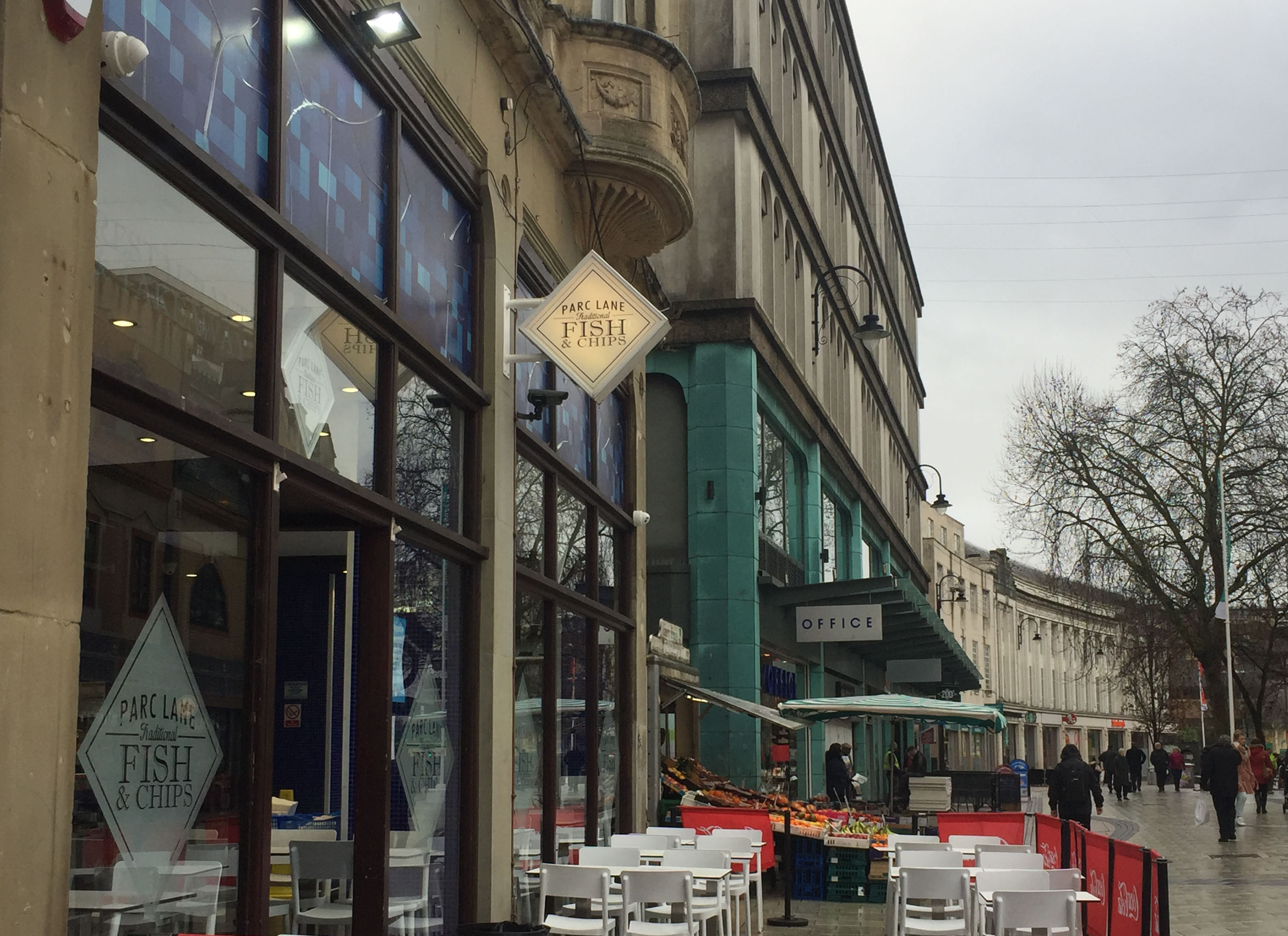 A CARDIFF fish and chip shop could be open 24-hours a day, seven days a week.
An application by Parc Lane Fish and Chips on Queen Street, opposite the Capitol centre, to vary its licence was considered by Cardiff council today.
However, Cardiff council has adjourned its decision whether to grant an extension of opening hours and its alcohol licence.
They said a final provision will be provided in writing in due course.
The chip shop currently opens from 11am until 6am on Friday and Saturday but it wants to extend the permission to include late night refreshments between Sunday and Thursday and to be open 24 hours a day.
Paulus Thurbeck, 47 from Cathays said: "Regardless of the time, is it only me who can smell the whiff that comes from that place? It is unpleasant all the time when you walk past.
"I am not in support of the fish shop being open 24/7. I can't exactly see people wanting fish and chips at 8am.
"Does it encourage more unhealthy eating? If they go 24-hours successfully, then Tesco, in the old Virgin megastore will be next.
"It'll just be an overload for the sake of an overload in the area."
Richard Brydon, a resident from Cathays said: "Whether it's open 24-hours or not, eateries in town will always attract the drunks after a night out on the town.
"If by staying open later, and therefore increase income and the chip shop can cope with the rental and crippling business rates then I'm all for it.
"I actually nipped in there on Monday lunch time for a portion of chips, and very nice they were too.
"The opening late isn't or shouldn't be a problem, but the sale of alcohol will be.
"So. stay open as long as they like, but not with the extension to the liquor licence."
The site also wants to extend its permitted sales of alcohol by an hour so it can sell booze from Monday to Sunday, from 11am until midnight.
Darren Butterworth a independent licensing consultant said he has previously stayed at the Jurys Inn directly above the chip shop and did not have any noise, drunken or anti-social behaviour outside the building.
He concluded the granting of the licence would not have a negative impact on the area.
Chief Inspector Joe Jones of South Wales Police has written a formal objection to the extension of opening hours.
He said the shop is in an area with high incidents of crime, disorder and incidents with alcohol and he was objecting with a view to preventing public nuisance.
If the application is approved today, the National Federation of Fish Friers said it would be one of the first 24-hour fish and chip shops in the UK to be open all year round.
A spokesperson for Parc Lane said: "As the licensing hearing is underway at the time of writing, those in a position to comment on the application are presently unavailable."
If you are feeling peckish, you can grab something to eat 24-hours a day at these following:
SPAR, Queen Street

Tesco Extra, Exelsior Road

McDonald's,

Nantgawr Buisness Park