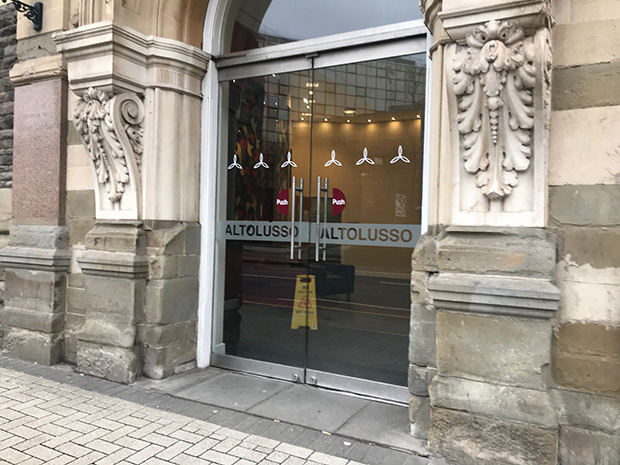 "Someone will die," warns worried tower block concierge after series of incidents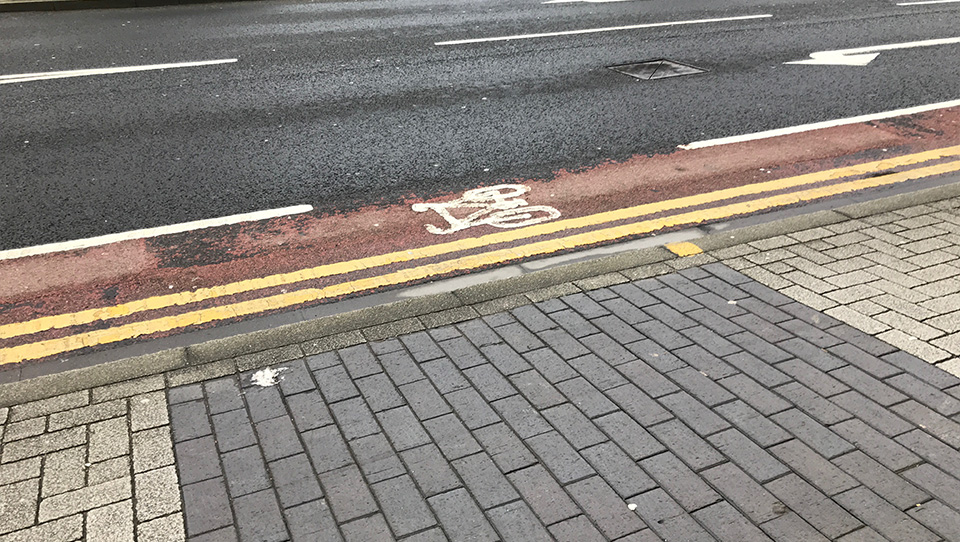 A DOCTORAL researcher suffered multiple injuries after being struck by a cyclist on the doorstep of the city centre tower block she lives in.
Poala Castaño, 39, suffered a ssuspected fractured wrist, cuts and bruises when she was struck by an electric bike outside residential tower block Altolusso, on Bute Terrace.
There is a cycling lane that runs between the road and pavement outside Altolusso. However, cars often park across the cycling lane, forcing cyclists to use the pavement.
One resident says it is the third time he has seen similar incidents outside the building, while Altolusso's concierge has warned: "Someone will die because of this."
Dr Costaño was leaving the building with her partner at around 7.45pm on Tuesday, February 18 when the incident happened.
"I literally stepped a foot outside the door and a bike ran me over," said Dr Costaño.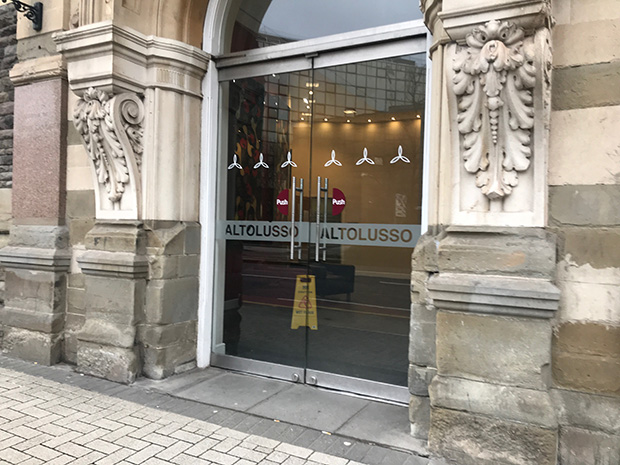 The cyclist was riding along the pavement, which is illegal under The Highway Code. After the collision the cyclist stopped and stayed with Dr Costaño, who has not reported the incident to police.
An ambulance took her to Heath Hospital with injuries to her neck, a suspected wrist fracture, bruises on her knees, and lesions and cuts to her back. She is due to return to hospital for more scans.
"My biggest fear was a spinal fracture," said Dr Costaño, who has a previous injury in her lower back.
"I don't have that, but I am sure I have something else because I've been in massive pain for the last three days."
Altolusso is one of the tallest buildings in Cardiff and is home to 293 apartments and hundreds of residents.
Patrick Mullane, the block's concierge, said: "Someone will die because of this."
Dr Costaño, who is writing a book, is recovering at home but is unable to type except for urgent emails.
"As a public concern, there has to be signalling or something to protects the residents. If this happened to a child, it would kill them," she said.
"Hundreds of people live here, and they walk in and out all day."
Simon Rees, 50, who has lived at Altolusso for the 15 years, waited for the ambulance with Dr Costaño for over an hour.
He lives with a nine-month-old son and leaves the building through the side door or steps outside before his son to avoid an accident.
"It's only going to be a matter of time before someone is seriously injured. Hopefully, it's not going to be a child. Something needs to be done," said Mr Rees.
Mr Rees said he has witnessed three similar accidents in the last four years.
"The cycling lanes aren't working," he said.
"It's tolerated in the city centre so cyclists think they can ride anywhere. We need something as simple as a bollard to act as a deterrent.
"Someone must be responsible for the bikes, not just for the people riding the bikes"
Jay Patel, resident of Altolusso, said: "I see it every day (cars parking on the cycle path) including taxis and delivery drivers."
However, other residents are unaware of the issue.
Dr Costaño said: "I had no idea about the issue at all before I was hit."
"A car will not drive onto the pavement. Bicycles need to be taken more seriously in terms of movement. There's a grey area over regulation and responsibility."
Altolusso, built in 2005, is popular with international students and families. 
Dr Costaño said: "There are people who aren't from the UK, so people don't know who to approach. They just think 'oh, this is fine'. It's not – we need to treat it as a collective problem."
Dr Costaño is working with managers of the building to help warn other residents. They plan to take the matter to Cardiff Council.
A spokesperson for Cardiff Council said: "The Council is developing a series of segregated cycleways, to improve the cycling infrastructure in the city.
"In the meantime, cyclists are asked to cycle on the roads, rather than on footways, unless it is clearly signposted as a dual use path."