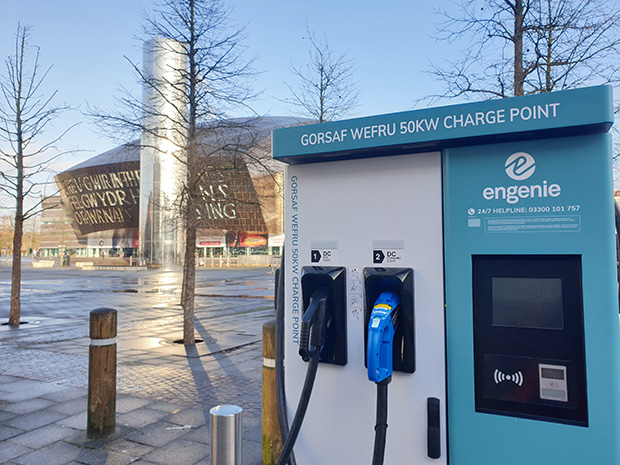 12 new charging points aim to meet Cardiff Council's commitment to cleaner air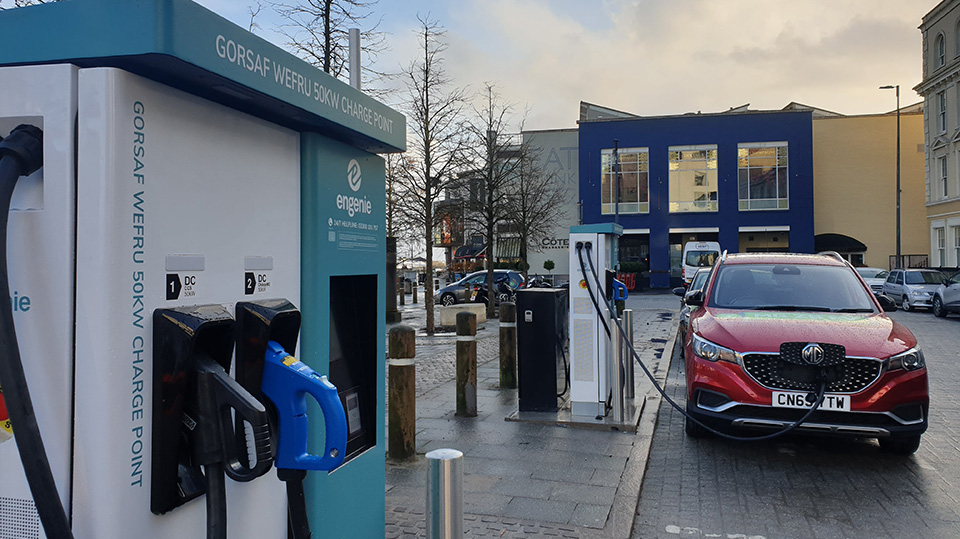 TWELVE new rapid Electric Vehicle (EV) charging points have been placed across six areas of Cardiff – but users argue that there are not enough for commuters outside the city centre.
The partnership between Engenie and Cardiff Council comes after the council's commitment to transport and cleaner air, as stated in their Green Paper.
Councillor Caro Wild, cabinet member for strategic planning and transport, said: "We're really pleased to see the new chargers up and running.
"It's part of a larger rollout that is looking at a number of types of locations, including car parks and residential streets. This is especially important for people that don't have access to a driveway."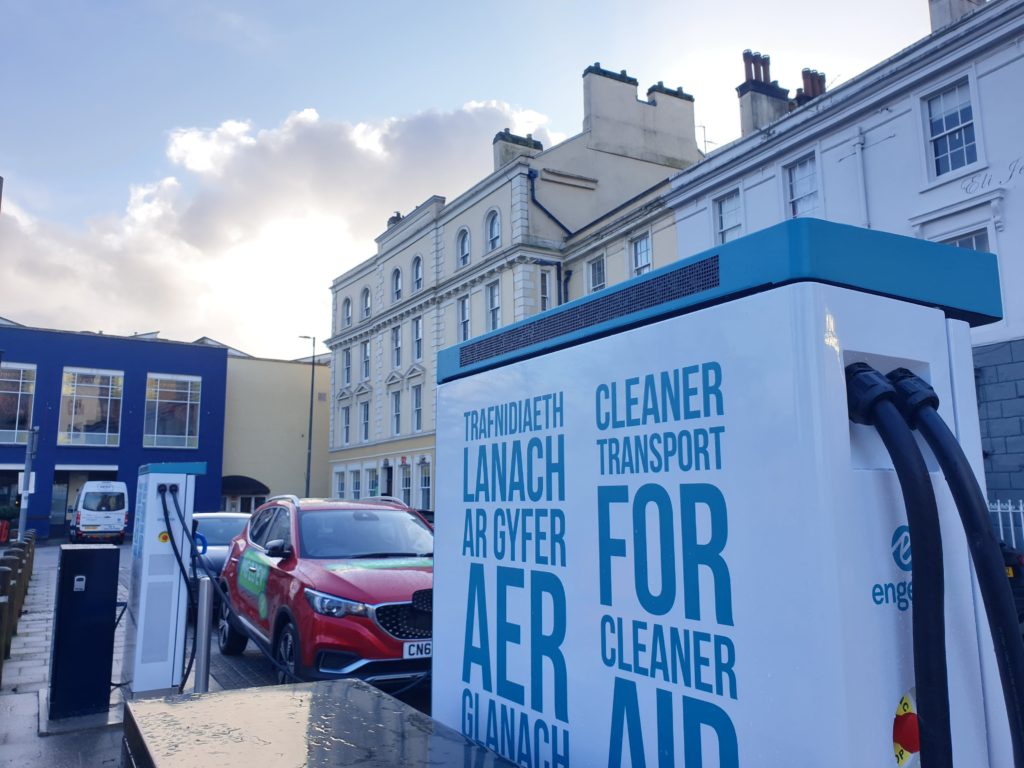 The stations will be in Howard Place, King Edward VII Avenue, Windsor Place, Parc Place as well as Britannia Quay and Bute Crescent in Cardiff Bay.
The rapid EV points offer a faster charging time of 30 minutes compared with the non-rapid charging points that can take up to eight hours.
Ian Johnston, CEO of Engenie, said: "We expect that the availability and visibility of rapid chargers in Cardiff will enable more drivers to switch to electric and therefore create demand outside the city too, especially places on commuter routes (and where drivers can't charge at home).
"Newport and Chepstow already have Engenie chargers and we're also launching in Merthyr Tydfil, Caerphilly and Swansea over the coming weeks and months."
However, commuters from outside of the city argue that the placing of the charging points are not effective when they are only in city centres.
Glyn Hudson, who uses EV charging points, said: "I think it's fantastic that more rapid chargers are being installed, we need lots more rapid chargers everywhere.
"Rapid chargers are most needed for longer trips from South to North Wales along the A470. This route is currently very poorly served with rapid chargers and is nearly impossible in a reasonable time frame in a low range EV."
Mr Hudson, from Bangor, has been driving an electric family car for the last four years.
"In my experience talking to other EV drivers and people who want an EV, this lack of infrastructure along the A470 is really holding back adoption.
"If two out of five new rapid chargers in Cardiff were installed in locations in mid-Wales instead, the problem would be solved."
However, rapid EV points can only be placed in high-demand areas.
Mr Johnston said: "Much of the private rapid charger investment is being put into high population, high traffic areas because these see the most demand for charging from drivers at the moment and therefore a return for investors.
"One of the suggestions we've made recently, is that proposed government spending on charging infrastructure should be channelled into providing on-route and destination charging for less densely populated areas and more rural routes, such as some places in Wales."
The average price of charging an electric car at home is 14p per kWh compared to 36p per kWh for Engenie's rapid chargers.
Other implementation issues also make it more difficult to introduce new rapid chargers.
Coun Wild said: "Implementing new charging isn't straightforward as there are lots of issues to consider, including grid capacity, pavement width, other underground services etc.
"We're asking residents to let us know where new chargers could be installed to help inform the next phase."
Jack Cousens, head of road policy for the AA, said: "More EV points in Cardiff is a positive step. One of the top three barriers to EV ownership is a perception of the lack of charging points. Installing more will help counter this myth."
Find out more about EV charging points across Cardiff here.