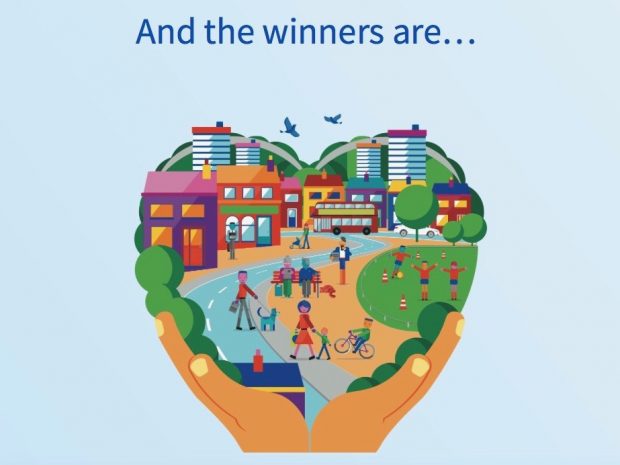 FIVE Cardiff bids have been successful in winning cash from The Aviva Community Fund.
Llandaff City Church in Wales Primary School have been awarded up to £5,000 for their planned library improvements. Their bid received 3,883 votes, the most for any Cardiff-based project.
Teacher Misha Bannister said: "We were really surprised to have won, but we did have a lot of support from families and local residents which was really helpful in getting as many votes as we did.
"We'll be putting this money towards improving our library, it's used by over 400 children throughout the school.
"We mainly want to spend it on books, and make sure we have a good range of up to date fiction. Right now we rely on charities and individual donors so our collection isn't the best for our children to use.
"We also want to make the Library more aesthetically pleasing, so we can encourage kids to come in and use the space."
The school do not yet know how much of the £5,000 they will actually receive, as this can vary.
"We will have to wait find out in the second week of February," said Mrs Bannister
Albert Road Primary School's Parent and Teacher Association in Penarth successfully bid for up to £1,000 to continue funding their annual school production.
After a tightening of the school budget, this funding will mean they will be able to create a production of Mary Poppins in July later this year.
Rebounders trampoline club, in Splott, who specialise in working with children and adults with disabilities, won up to £5,000 in funding to pay for new soft play equipment and toys to enhance the exercise experiences on offer to visitors with disabilities.
Cylch Meithrin yr Eglwys Newydd nursery, in Whitchurch, will now be able to buy a containment store for outside playground equipment.
The nursery was concerned that the toys and equipment were beginning to fall victim to the elements and so the £1,000 Aviva funding will help prevent the need to replace their equipment.
Oshi's World, in Penarth, were also successful in bidding for up to £5,000 to develop an outdoor space for use by children with disabilities.
Founders Rhian Murphy, Anna Murphy and Helen Murphy hold weekly coffee mornings for children and their families and have big plans for inclusive activities to offer disabled children.
Apart from the outdoor area, Oshi's World plan to incorporate sensory rooms, a hairdressing salon, a quiet room and ultimately a hydro pool into their resources.
Seven Cardiff community schemes were shortlisted as finalists in the fund on November 28, of which two were unsuccessful.
The 49th Scout group based in Rumney were applying for funding in the up to £5,000 category to fund a kitchen refurbishment in their scout hall, but their project did not receive enough votes.
Shane Andrews, Group Scout Leader, said: "Whilst we're naturally disappointed with the result after canvassing so many votes, we're grateful for the token donation of £500 from Aviva.
"We will now work on some other plans in the hope of achieving our end goal of having a new modern kitchen that is safe for use at our hall."
You can see all of the successful bids in this year's Aviva Community Fund here.