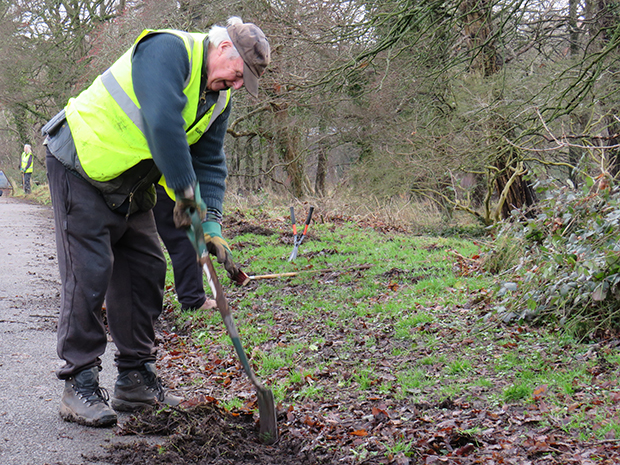 MEMBERS of the community group Friends of Hailey Park came out for the first event of 2018 last Sunday.
A small group of volunteers were helping out the Cardiff council ranger team in maintaining the pathways of Hailey Park by clearing away mud and weeds.
Chair of the group, Penny Bowers from Llandaff North, said: "It's nice sometimes just to go for a quiet walk along the park and see some greenery.
"At the end of the day people love to use this park for getting a bit of fresh air, and just for experiencing the greenery itself. It's good to help out the park rangers to keep our community green space clean and good for public use."
Ms Bowers has been helping Friends of Hailey Park for 10 years and has helped organise the monthly maintenance sessions.
Whitchurch resident and the secretary of Friends of Hailey Park, Derek Kinsey, said: "The general maintenance work we're doing really helps improve the image of the park. We get volunteers coming down all the time, even when it's doing the more labouring jobs like this.
"We're one of 26 similar groups in Cardiff alone, and it's good to see people helping maintain their green spaces across the entire city."
Richard Shearman, who lives in Llandaff North, said: "We're cutting back on paths – the paths get overgrown around the edges."
"There's generally less space and it can get more cluttered, so we're cutting it back to get the paths back to normal," he added.
Friends of Hailey Park also help out the park in other ways, including littler picking across the park and the Taff Trail, and recently the group has been planting trees at key points in the park.
You can join the club by emailing  friendsofhaileypark@gmail.com or ringing 07836532258.
The Friends' website can be found here.