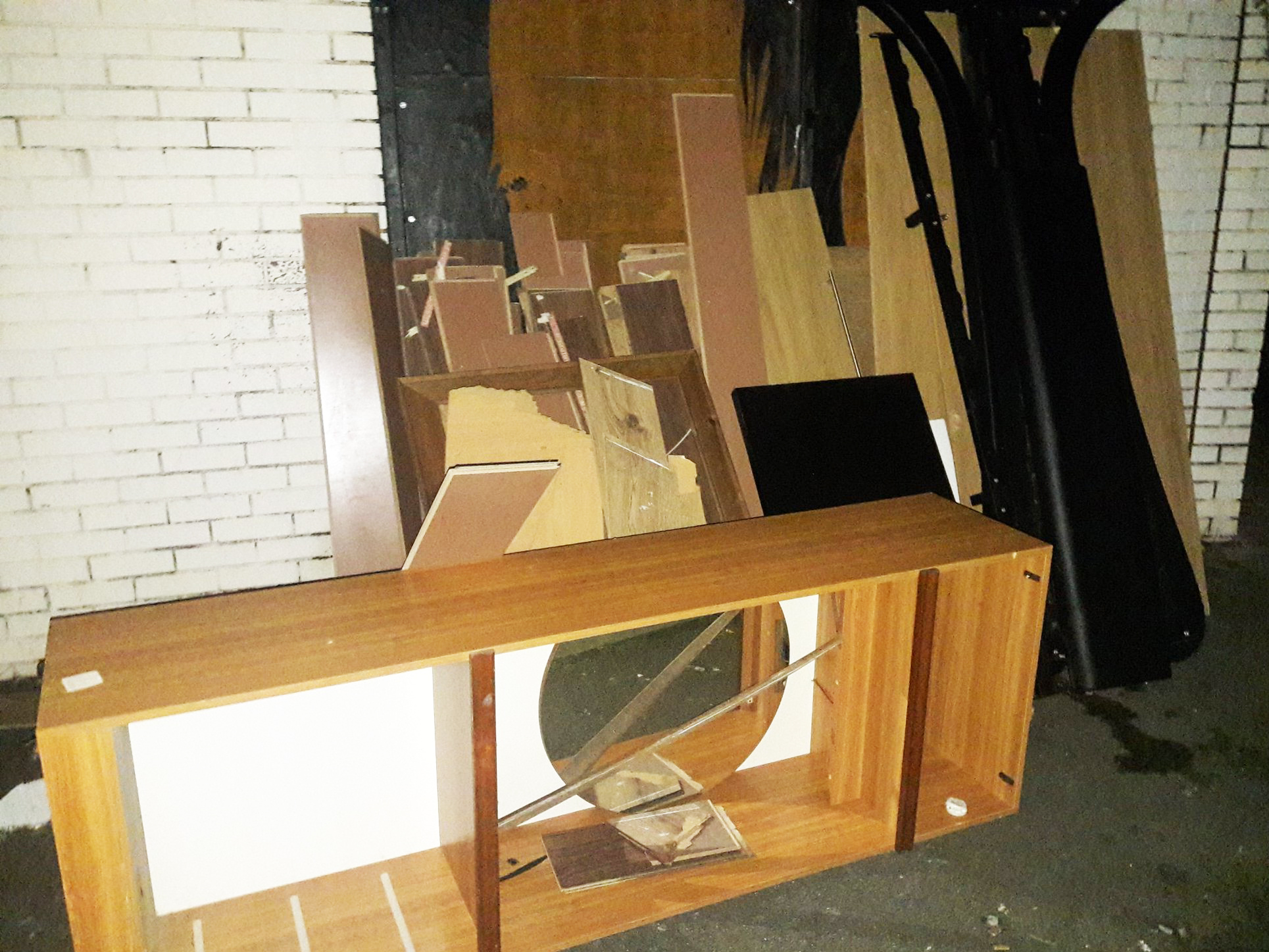 LITTER-pickers in Splott have called for more CCTV after fly-tippers dumped waste in a spot volunteers had cleared just days earlier.
Council leader Huw Thomas labelled the act "a kick in the teeth" for those working to keep the streets clean – and promised that the culprits will face "the full force of the law" if caught.
Louise Clarke, secretary of volunteer group Keep Splott Tidy, first spotted the waste on Swansea Street on Wednesday. She took to Twitter to let Cardiff Council know about the illegal dumping.
"It's sad to see so many volunteers give up their time to take pride in their area and want it looking its best, for one irresponsible person to think it's ok to fly-tip" she told The Cardiffian.
"The council have logged the incident and will be dealing with it, and our local councillors are aware of yet another incident in this hot spot, which yet again highlights the need for CCTV in this area."
The rubbish was mainly broken-up furniture, including what seemed to be the remains of a wooden cabinet.
The previous Saturday, Keep Splott Tidy had gathered a group of 30 volunteers to clear Swansea Street and the surrounding area, collecting 58 bags of rubbish.
Coun Thomas and Splott councillor Ed Stubbs were both at the litter pick.
"So frustrating. We worked so hard on Saturday," Coun Stubbs tweeted after seeing the image.
Coun Thomas condemned those dumping waste while others work hard to keep the streets clean.
"Considering a team of dedicated volunteers had collected 58 bags of rubbish from around this very spot last Saturday, this latest piece of fly-tipping is a real kick in the teeth, but sadly it's an all too common example of the disgraceful behaviour carried on by a small group of people in Cardiff," he told The Cardiffian.
"It is simply unacceptable, and when they are caught, the council will bring the full force of the law to bear. The council is also looking at how we roll out further CCTV, to protect the environment on behalf of responsible citizens."
Splott councillor Jane Henshaw also regularly attends Keep Splott Tidy's monthly litter picks
"I have to say what a great community of people live in Splott. I have to say that because it's true and because here is an example of the benefits of a strong community. People care about other people. It's why we like living in Splott. It's why residents take exception to antisocial fly-tipping," she said.
"But fly-tipping isn't just antisocial, it's an illegal act. The council has a zero tolerance approach to anyone caught fly-tipping."
Fly-tipping – the dumping of waste on private or public land without permission – is an offence under the Environmental Protection Act 1990. It carries a maximum penalty of £50,000 and up to five years' imprisonment.
Almost 8,000 fly-tipping incidents were logged by Cardiff Council in 2016/17, according to Welsh Government data.
Cardiff had been enjoying a steady decline in incidents since 2007/8, when over 26,000 cases were recorded – but since 2014/15 the number has been on the rise again.
Ms Clarke stressed the importance of notifying the council of illegal waste dumping – adding that the Swansea Street rubbish was collected just hours after being reported.
"It's so important to report it to the council so they can deal with as soon as possible," she said.