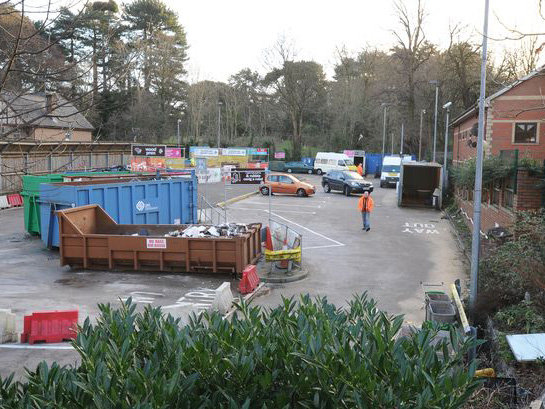 THE closure of the controversial Wedal Road recycling plant was confirmed today after it was deemed "not fit for purpose".
The Cathays plant, which has regularly had to close to the public at short notice over the years, will shut forever on March 2.
Cabinet member for clean streets and recycling, Michael Michael said: "This facility is not fit for purpose. The site itself is too small to collect all the materials that we want to recycle and isn't big enough to handle the volumes of waste.
"When skips become full, we have to close the site to allow the waste to be transported out. Operationally it is a nightmare."
Natural Resources Wales has also raised concerns with the council regarding the impact of noise pollution on nearby homes.
Councillor for Rumney, Bob Derbyshire, had called for its closure because of its inefficiency, but the council had to agree to build a new one.
The council will debate the need for this new site on February 15 and decide whether any new Household Waste Recycling Centres are needed and if so where.
Councillor Michael continued: "We have invested in an excellent new facility at Lamby Way which is only three miles from Wedal Road HWRC and Bessemer Close is only four miles away.
"Both these facilities have been designed so the public can dispose of their recycling and rubbish, and the waste can be transported off site safely and easily while the site is still operational.
"I realise that residents in the north of the city use Wedal Road HWRC, but the alternative facilities are only a couple of miles away. People are probably waiting to access Wedal Road HWRC for longer than it takes to drive to Lamby Way or Bessemer Close anyway.
"We are also assessing demand and land options in the city, as to the need for any further facilities as the city grows.
A petition to save the Wedal Road site gained 1,200 signatures in June 2017, as fears of increased fly tipping grew because of the expected closure.
Lisa Evans, a resident of Allensbank Road told the Cardiffian in 2017: "Rubbish collection on the road is pretty unreliable anyway, and I don't really see how closing the centre will help.
"The council needs to be offering more opportunities to recycle but instead they're putting all the work onto us by taking these opportunities away."
The council has recently launched a new refuse service with the British Heart Foundation. This was set out as a requirement along with the new Lamby Way site that opened last June.