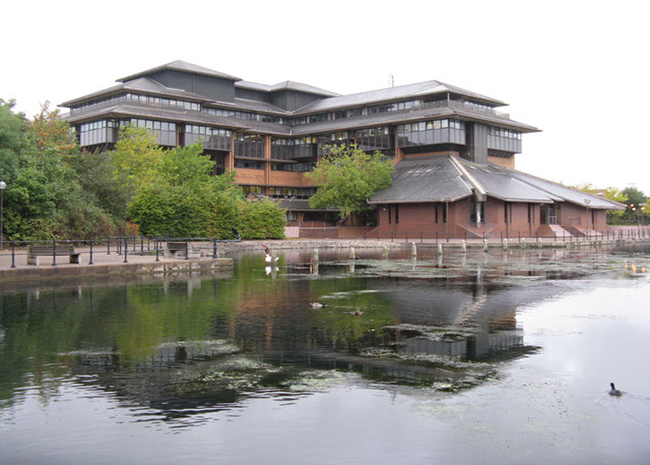 THE operators of the Motorpoint Arena are hoping to work with the council to fund and operate a new 15,000-seat arena in Cardiff Bay.
Cardiff Council today named Atlantic Wharf as the preferred site for the ambitious project, which could be built on land adjacent to County Hall and the Red Dragon Centre in Cardiff Bay.
The council headquarters could remain where it is alongside the new arena, which has an indicative price of £100m, or potentially move to another site in Callaghan Square.
Live Nation could potentially see the current 7,500-capacity Motorpoint Arena in the city centre making way for a mixed-use development scheme.
Coun Russell Goodway, the Cabinet Member for Investment and Development, said: "If Cardiff wants to compete with other major cities then, to succeed, it needs the necessary infrastructure to secure our future and a multi-purpose indoor arena will be one of the key components of Cardiff's future economic success."
The arena has long been on Cardiff Council's radar. In June 2017, Welsh Government Secretary for Economy and Infrastructure Ken Skates AM said: "Having a multi-purpose arena in Cardiff is crucially important not only to Cardiff but for Wales."
Coun Goodway also stated that the construction of the arena will also entail investment in high quality public transport services to help with the flow of new visitors who will arrive to visit.
He said: "The ability to attract 15,000 visitors to the city on a regular basis who arrive either at the city limits and use park and ride facilities or by train in the city centre and need to get to the Bay will provide the passenger numbers which will help make the dream of a metro system a reality."
The Council's Cabinet will be asked to endorse the preferred location and authorise further work to get planning permission for the Atlantic Wharf land at their meeting next Thursday. Following that they will then prepare a strategy for the delivery and funding of the arena.
Tyler Hill, 21, who works at a music venue in Cardiff said:  "It will be nice to have one away from town. The quality of the Bay is much nicer so people will have a better opinion of Cardiff if they come to gigs"
Barbara Harrison, Assistant General Manager at The Tramshed Cardiff, said: "It's a great asset for Cardiff to have. The new arena will bring more high profile artists and concerts to our city and hopefully make a good impact on the local scene."
Jamie Sheppard, 24, who attends many gigs in Cardiff, said:  "I don't think it'll make any difference to Cardiff's music scene. Only big pop up artists will be playing there anyway. Small, unsigned bands will still have the smaller venues in town."
The Red Dragon Centre declined to comment.