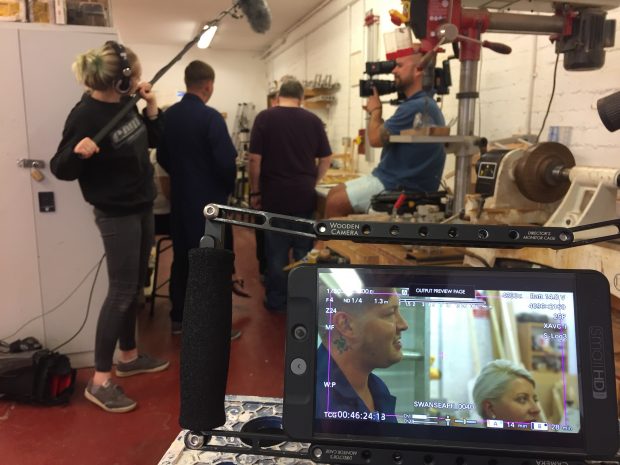 AN LGBT+ community outreach project which was backed by Dr Barry Morgan, the former Archbishop of Wales, is reaching its end this year after creating over 30 community lead LGBT+ films. 
Iris Prize Festival, an international LGBT+ film festival that takes place in Cardiff every October, won a Big Lottery Fund grant of £247,462 in 2015 to launch and run a community outreach programme.
Iris Outreach, which makes short films with groups to address sexuality and help develop film production skills, will come to an end this year if a second bid is not successful.
The Church in Wales and then-Archbishop of Wales, Dr Barry Morgan, supported Iris in their original bid.
He said: "This is a wonderful opportunity for all sorts of church groups. It is a creative way to explore what we mean by equality and diversity and offers us a chance to show that God's church welcomes the whole of humanity since we are all made in his image."
The grassroots project was funded for three years and over 30 short films, which promote equality and diversity in the community, have been produced as a result.
Mark Williams, project facilitator at Iris Outreach, said: "One of the first films we made was with a Catholic group.
"We held a mini film festival in St. Asaph's cathedral in Denbighshire. As a gay man, I think that is incredible."
The Archbishop of Wales, John Davies, said: "The Bishops of the Church in Wales were very pleased to support the Iris Community Outreach programme to raise awareness of the need to treat all people with the same dignity and respect, regardless of their sexuality. The resulting film made by the church group, Changing Attitude, was a painful reminder of how people have been ostracised and mistreated because of their identity and brought home the scale of the damage done. We hope, however that the sharing of those powerful personal stories will ultimately help change the culture throughout our communities into one of acceptance and welcome."
Projects are spread over two days, where experts consult groups on their script and goals then spend one day filming. The Iris team is responsible for post production but groups must organise a mini film festival to debut their short film.
"We are Cardiff based but pride ourselves on working with groups all over Wales. Our resources are international and can be used by anyone all over the world," Mr Williams added.
BME, disability and NHS groups are among those who have also benefited from the scheme.
Ffilm Cymru Wales funded Iris Outreach for a similar project based in schools.
All films can be found on the Iris Prize Youtube channel.