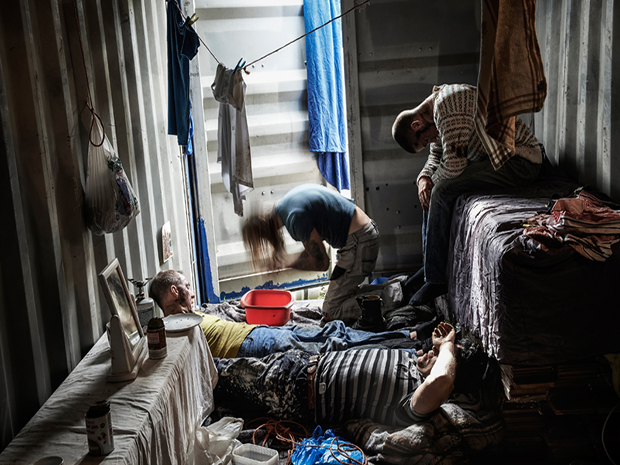 A POWERFUL photographic exhibition portraying the realities of slavery will be in Cardiff this weekend.
The exhibition, which will be on Churchill Way, forms part of the National Crime Agency (NCA) campaign 'Invisible People', which hopes to raise awareness of modern slavery and human trafficking in Britain.
Will Kerr, Director of Vulnerabilities for the NCA said: "This exhibition aims to show that, while victims are sometimes hidden away, they are often working in plain sight.
"Look out for people who are often withdrawn, scared or unwilling to interact. They may be showing signs of mistreatment and ill health or living in over-crowded, cramped and dirty accommodation."
The exhibition also has contributions from charities including Unseen UK and the Helen Bamber Foundation.
Chief Constable Shaun Sawyer, who is the national policing lead for modern slavery, said: "The visual impact of this exhibition will provide a powerful illustration of modern slavery, which I am sure will assist in raising awareness of this abhorrent crime and lead to increased reporting."
The NCA worked with photographer Rory Carnegie, who has won awards for his pieces on refugees and work with vulnerable people in the past.
Mr Carnegie said: "We had a lot of access to the NCA, who were helpful and provided advice and case studies. One of the sectors that we looked at was cannabis farming, we had a British expert on-site to provide information while we were photographing – so we had experts on hand to make sure the photos were as accurate and true-to-form as possible.
"The pictures that illustrate human trafficking and sex-work, we were able to go the areas that were raided to keep the photos impactful and as real as possible."
The photos, that illustrate examples of slavery, were posed by people the photographer knew, or people who approached the photographer.
Mr Carnegie added: "There will be a likelihood that there'll be vulnerable people attending the Cardiff exhibition and It will be important to see people like that visiting it and going forward about their experiences to NCA officers who will be on-site, I really hope it can help people as well as raise awareness."
Anyone who knows, or has suspicions, that human trafficking is taking place in their area should contact the police on 101 or the Modern Slavery Helpline 08000 121 700.