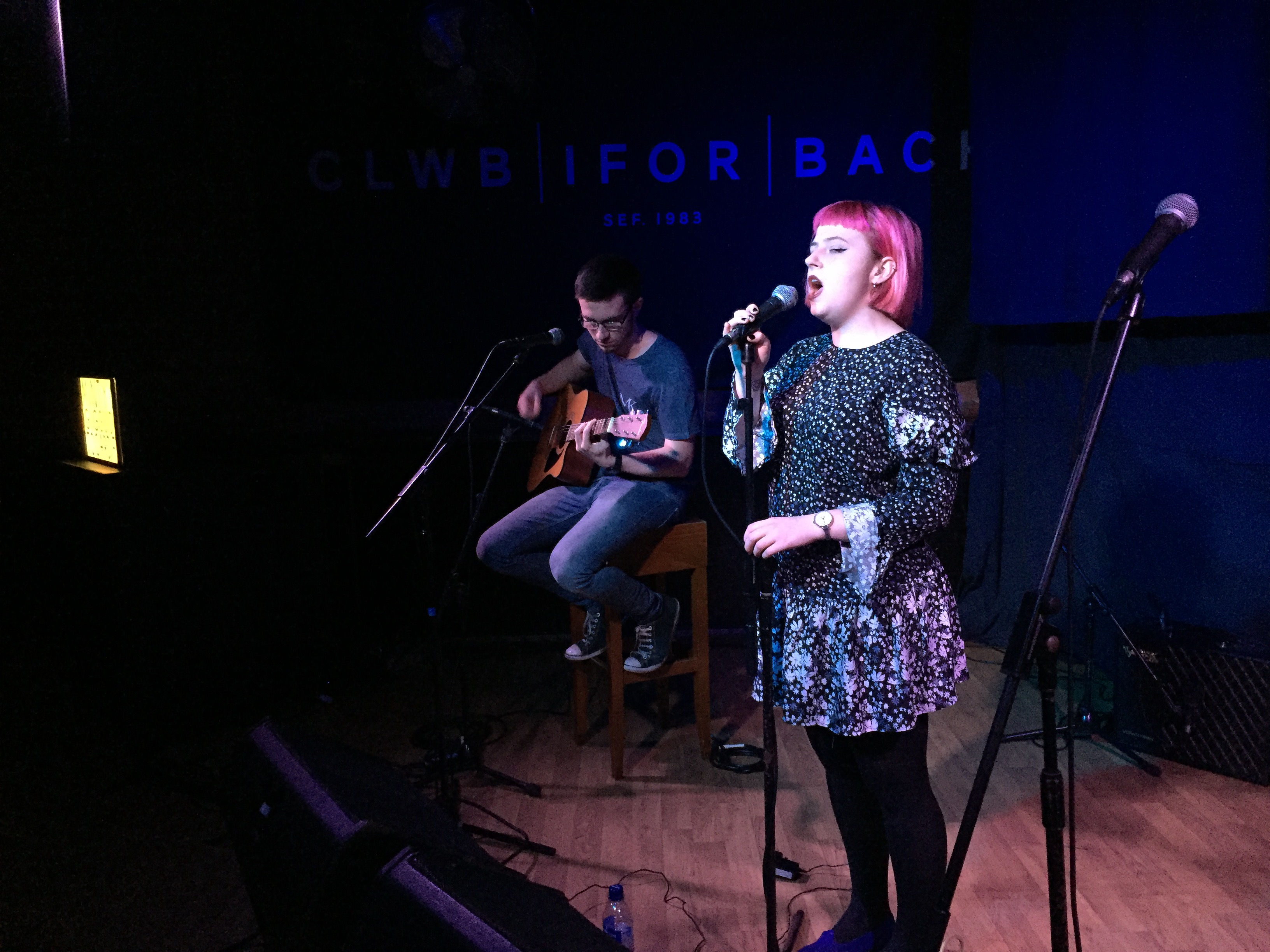 WELSH bands are celebrating their nominations in the Cardiff Music Awards which are voted for by the public.
The awards were set up by Ed Townend in 2015 to celebrate Welsh music.
Voting closes on March 23 and winners will be announced in a ceremony on March 29 at Tramshed, Clare Road.
CHROMA, a three-piece Welsh language band from Rhondda Cynon Taf are nominated for four awards, including best group, best live act, best music video and line-up of the year.
The band said: "Being up for several CMAs this year makes us feel even more proud of what we have achieved over the last year. We really put our all into our live shows.

"We feel like we've grown into our skin a lot more this time around and are far more comfortable with our sound.
"This would not have been possible without things like the CMAs, allowing us to feel far more confident in our music and ourselves.

"Winning any of the four CMAs this year would give us a great start to the year and give us a good kick of motivation to keep pushing ourselves as far as we can.
"We're up against some tough competition, so it's anyone's game. We'll just have to wait and see I guess, fingers crossed!"
Gavin Wilson from Cardiff Bay, nominated for best DJ, has been performing at Pulse Nightclub on Churchill Way for seven years and is now working at Minsky's Showbar on Cathedral Walk.
Mr Wilson said: "I'm really pleased to be nominated as best DJ. It means so much to be recognised for something that I love doing.
"If I did win the award I would hope to that it would bring some new opportunities for the rest of 2018 and beyond."
Holding Absence, a four-piece band from Cardiff are nominated for best breakthrough act, said: "Holding Absence is a band that takes pride in being on the Cardiff scene.
"To be nominated at the final stages before going into our debut album release is thrilling for us, as we will be breaking down a lot of doors this year with our music.

"We couldn't pinpoint exactly what it was that made us lucky enough to get nominated, but it isn't without our sincerest gratitude to those who nominated the band."
To vote for your favourite, click here.