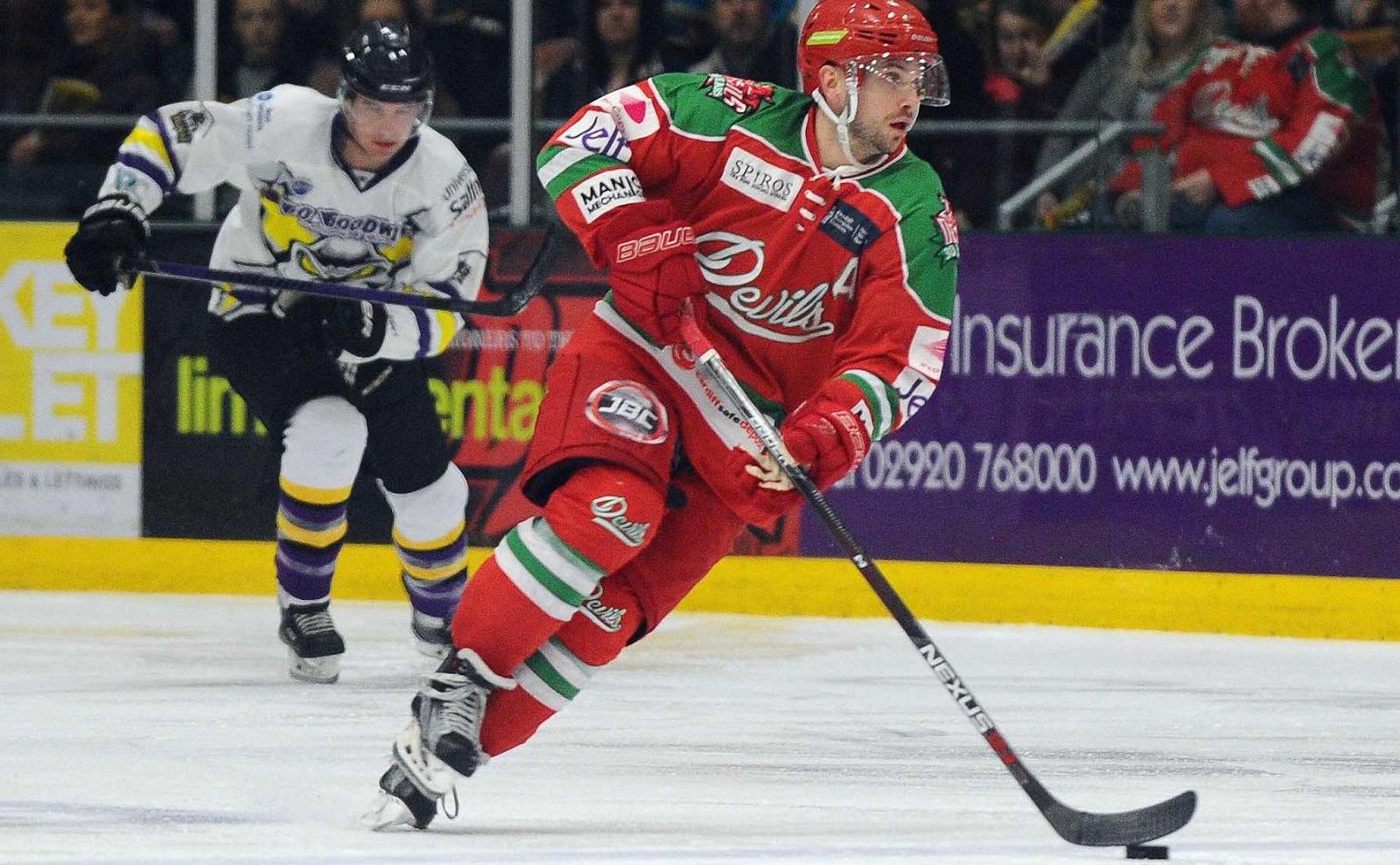 CARDIFF Devils bounced back with a 10-2 win over the Capitals in Edinburgh after Nottingham Panthers beat them 7-2 on Saturday,
The weekend's results leave Cardiff with an eight-point lead over Manchester Storm at the top of the table, with a game in hand.
Next up for the Devils is a trip to Sheffield to face the Steelers in a rematch of this years Challenge Cup semi-final.
Last time Cardiff travelled to Sheffield they were beaten 4-1 in the first leg of that semi and they will be looking to improve on that showing when they face-off on Wednesday.
Following that crushing defeat away to the Panthers, the Devils needed to bounce back immediately.
The Devils flew out of the gates against Edinburgh, scoring five goals in the opening period against the bottom-placed side.
The scoreline reflected the huge gap in quality between the two teams; Cardiff have 60 more points than the Scottish side this year so far.
In that action-packed first period Andrew Hotham opened the scoring at 4:22 for the Devils. Joey Haddad then scored his first goal of the night at 10:03 before Drew Paris scored two in a row to put the Devils up 4-0.  
Matthew Myers made it 5-0 at 15:54 to give the Devils a huge lead going into the break.
At 24:24 Dylan Anderson scored to pull one back for the Capitals, but the Devils came back with another two goals to take a commanding 7-1 lead.
First Jake Morissette scored the at 26:11 then Haddad scored his second of the night at 28:44. Edinburgh managed another goal, with Anderson scoring this one too, at 35:22 to make it 7-2 after 40 minutes of play.
Paris and Haddad both completed their hat-tricks in the final period. At 46:45, Paris scored on the powerplay to complete his hat-trick, then Haddad got his third goal at 50:11 to put the Devils up 9-2.
Patrick Asselin put the cherry on the cake by scoring the Devils tenth goal at 56:46 to round out the scoring with the game finishing 10-2 for the Devils.
This week the Devils face Sheffield Steelers on Wednesday, second-placed Manchester Storm on Saturday and Belfast Giants on Sunday.
After a run of five straight away games, tickets for Sunday's first match at Ice Arena Wales for two weeks against the Giants is already sold out.