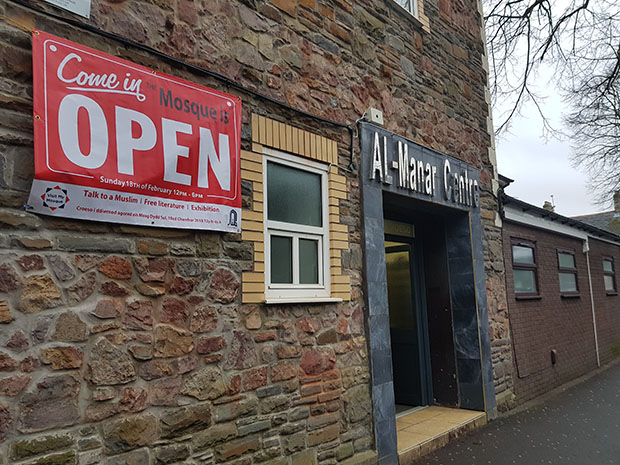 MOSQUES in Cardiff should have done more in the past to open their doors to the wider community, an Imam said today.
Imam Kamaal praised last weekend's open days during which 12 mosques across Cardiff welcomed visitors with an aim of breaking down barriers.
"The event shows who we [Muslims] are and what we do. This isn't the first time we have opened the mosque to the public but maybe we could have done more," said Imam Kamaal at the Al Manar Mosque, on Glynrhondda Street, Cathays.
"We need to open ourselves to society. We aren't closed but we have taken this step ourselves to show people everyone is welcome."
"We made a mistake by not hosting these events before but this is also the best time as Islam is a hot topic in the media.
"The history of Islam shows that it is a tolerant religion and we must all get along."
Imam Kamaal said it was great to see so many people at the weekend with a positive attitude willing to learn.
The event was organised by the Muslim Council of Wales and hundreds of people attended.
Al Manar Mosque is inviting anyone with queries about Islam visit and find out more.
The Imam added: "Mosques are open and we want people to attend willingly. We host regular events where Muslims and non-Muslims come to eat food and meet new people.
"You don't have to come and learn all the time but if they do have questions, then this is the right place to ask."
"These days people feel embarrassed or scared to ask certain questions, but here you can ask us anything. Be genuine in your approach and you will find the truth.
"All the mosques should be open and welcoming. We want to represent Islam in the best and most peaceful way. Not everyone knows this which is why we need to educate people."