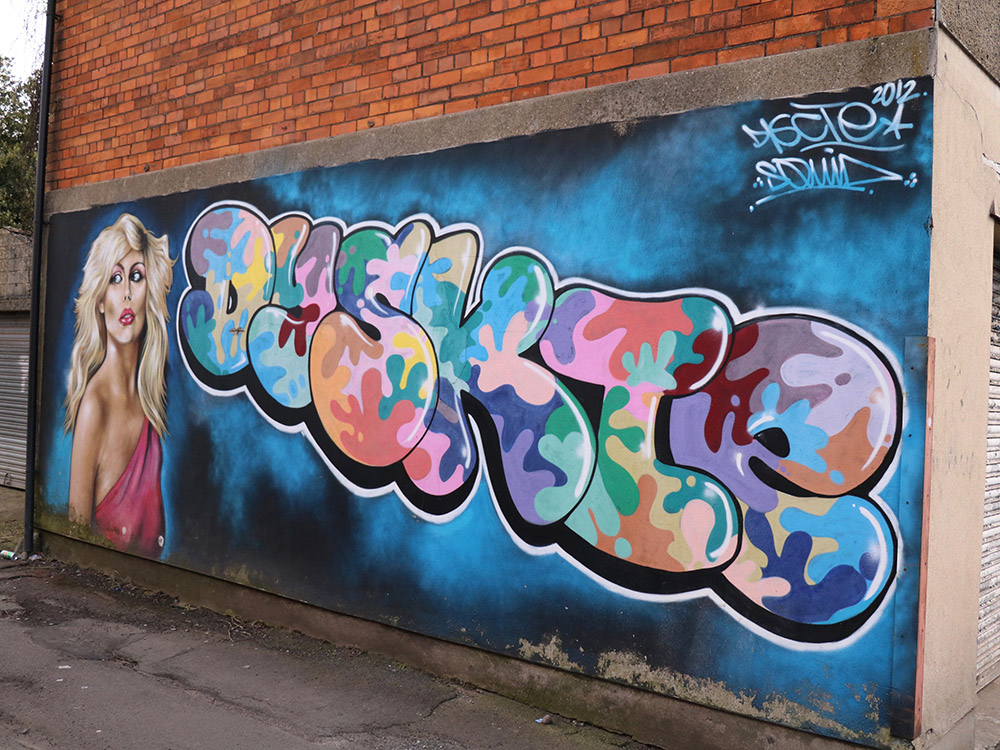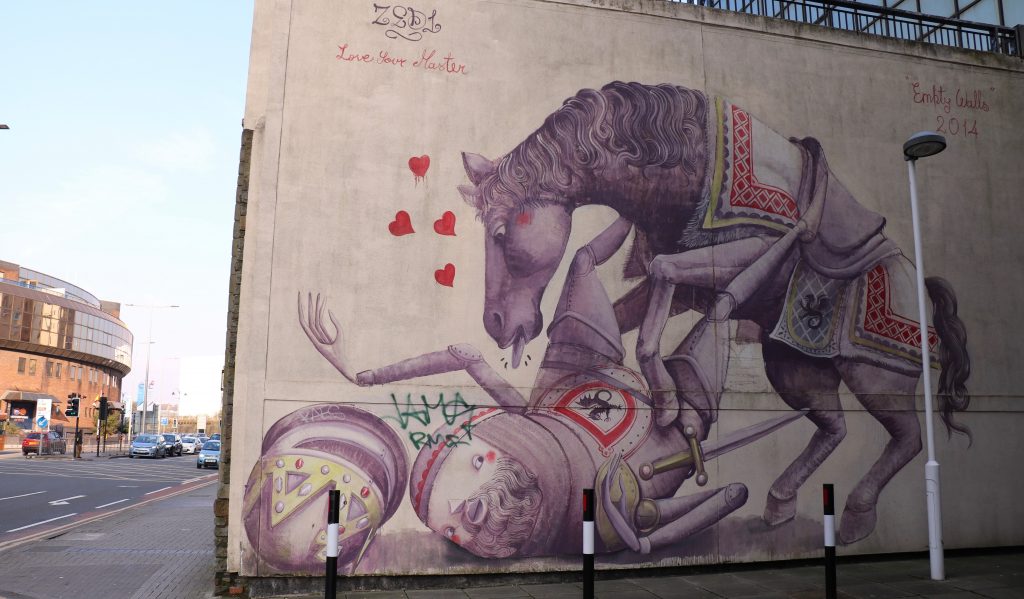 "IT'S incredible."
"Not my sort of thing."
"Beautiful."
These are the thoughts of Shelby, 25, Keith, 53, and Enrique, 28, who all walked past the 'Love Your Master' mural on Bute Terrace within five minutes of each other.
It's one of the most well-known street art pieces in the city, and was recently modified to remove an inappropriate part of a horse's anatomy that was originally painted on.
Off of Newport Road, another well-known piece of street art, a caricature of singer Blondie accompanied by graffiti writing reveals the difference in public opinion between street art and graffiti.
"I understand the woman in the painting, but I don't understand the younger generation's wording and styling," said Paul Snelgrove, 57, from Pontprennau.
"I might be of an older generation, but it just doesn't really add anything."
While street artists like Banksy in Bristol, and lesser-known Cardiff artists have been praised for their 'street art', a cultural stigma against graffiti is only starting to be worn down.
Keiron Jones, 45, has run Oner Signs paint shop, Church Street, since 1996, and has been involved in making graffiti since he was 13.
"Graffiti is more personal and revolves around someone's name or pseudonym. It's more colourful than street art which tends to be more politicised images.
"Graffiti isn't legal on most walls, and less people appreciate its presence when they see it around the city."
However, Oner's company was recently commissioned by Food Wales to produce a graffiti cartoon on Millennium Walkway, to encourage healthy eating in children.
"There can be an educational element, which you can use to engage younger people."
Millennium walkway, next to Cardiff Arms Park, is one of three walls in the city where graffiti is legal and graffiti 'writers' are encouraged to socialise and create their murals alongside each other.
"The commission, and decision of Food Wales to work with us, is really beneficial to reducing stigma over graffiti writing," said Oner.
Maitland Park in Maindy has one of the other legal graffiti walls, which constantly sees new works replacing old ones.
"There is an etiquette to it, take off older ones first, leave the tributes alone, added Oner.
"You mostly know the other people who have painted on the wall, so when you take down someone else's work, you have to replace it with something that's better."
Professional graffiti artist Amelia Unity, based in Tongwynlais, is positive about the future of both street art and graffiti across Cardiff.
"The benefits of painting on walls for society are two-fold, for the artists as well as for the public," she said.
"I had a lady say to me recently that she was stuck in traffic and she was going to an interview and she was feeling really crap about herself.
"She looked up and there was a piece I had done on Crwys Road that said 'I Love You, Love Yourself', and she said it just got her "geed-up" again and that was really nice, it was nice for me to hear as well.
"People have said that they enjoy seeing colour around the city, we add colour to place where perhaps isn't, or it's been unloved."
Lee Innocent, 30, from Maindy regularly takes her daughter to the park's play area.
She said: "As long as the graffiti looks nice and is done in a professional way and fits in with the community, people are expressing themselves in their own free ways."
Compared to councils such as Hull City, who recently debated removing a Banksy piece, Cardiff Council have been more liberal.
Cabinet Member for Culture and Leisure Peter Bradbury, said: "We look to support the very highest quality street art, which is appropriate and sympathetic to its surroundings.
"There are areas in the city where street artists are free to express themselves, including the Riverwalk, prominently located next to the Principality Stadium.
"We will continue the Cardiff Contemporary initiative with the city's arts community, raising the profile and standard of visual art in Cardiff."