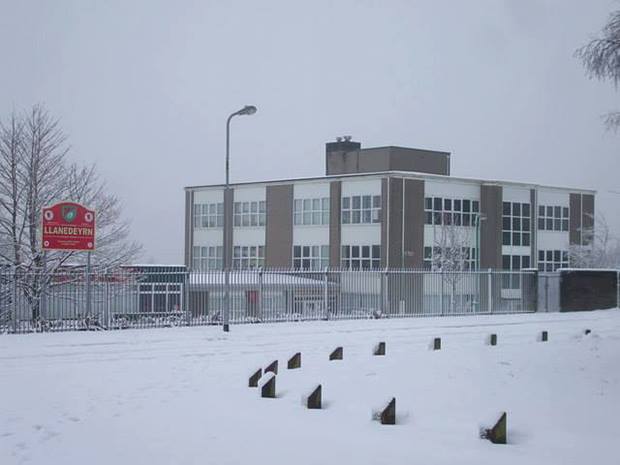 SCHOOLS in Cardiff will be closed tomorrow following the amber snow warning issued by the Met Office.
Although no snow is expected in the capital until at least 12pm tomorrow the council has advised that all schools in the area close for staff and pupils.
The Met Office says an amber warning means: "Long delays and cancellations to public transport is expected, whilst some roads may become blocked by deep snow, stranding vehicles and passengers. Long interruptions to power supplies and other utilities are likely to occur."
Dr Victoria Silverwood has two children aged 11 and 15 who walk 1.5 miles to school every day. She said: "I think that given the inevitable deterioration of the weather on Thursday afternoon, it is safer for both students and teachers to stay home.
"In previous years when schools have closed part way through the day there has been widespread traffic chaos in Cardiff and I would prefer my children not to be walking home in the snow.
"I'm happy the schools are closed and that my daughter's GCSE mock exams have been rescheduled for early next week."
Many schools in the area have already decided to take on the council's advice including Fitzalan High School in Canton and Coed Glas Primary in Llanishen.
The Local Authority has advised that all Schools in Cardiff close for all pupils and staff on Thursday 1st March due to the forecast of heavy snow. Therefore, Fitzalan High School will be closed on Thursday. A Further update will be posted on Thursday afternoon.

— Fitzalan High (@FitzalanHigh) February 28, 2018
Therefore, Coed Glas Primary will be closed for pupils and staff tomorrow. We will update everyone about the situation on Friday as soon as possible.

— Coed Glas Primary (@CoedGlas) February 28, 2018
A full list of school closures can be seen here.
The council will post an update tomorrow afternoon regarding school closures for Friday.