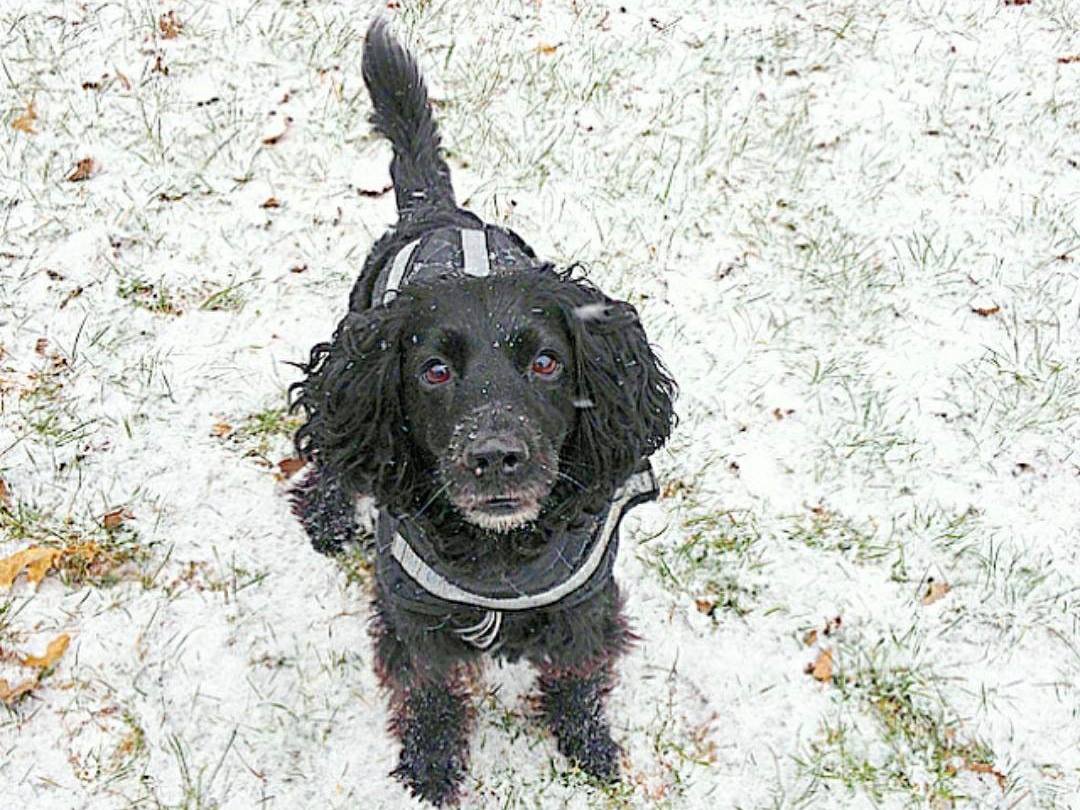 IT'S not just people who are wrapping up warm following Cardiff's snowstorm – their pets are too.
While schools and workplaces have closed, pet owners have been braving the weather to make sure their pets don't miss their walks.
Here are some of the animals The Cardiffian found around the city:
Mojo
Mojo, a seven-year-old rescued Spaniel, is wearing Home Sense.
Woody
Woody the Whippet, two, is taking it back to basics in a navy blue number. 
Harvey
Harvey, six, is a pretty funky Greyhound, wearing a winter coat from The Funky Hound. 
Rex
Rex, which is meant to be ironic, is wearing just a wooly jumper.
Blodwyn
Blodwyn, which means white flower in Welsh, is fully embracing the winter-themed March with his red coat.
Billy
Billy the Seal, in Victoria Park, may not need an extra layer to survive – and good job because he's sporting a coat of snow.
Do your pets look cute in their cold combatting coats? Does your pet turtle have a wooly hat? Send in your pictures! @Cardiffian_News on Twitter and click here The Cardiffian on Facebook.