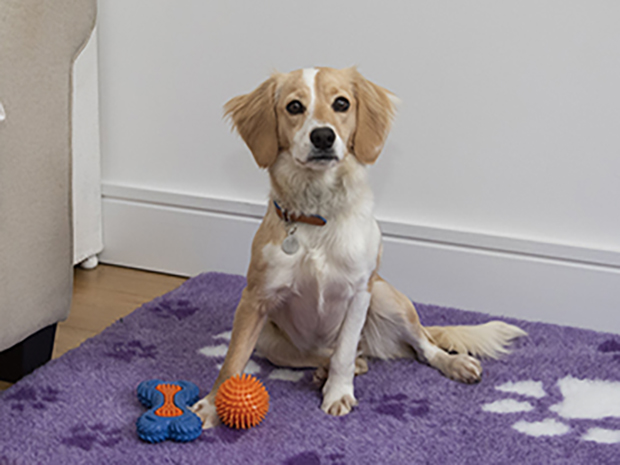 RSPCA issues range of advice even for those not yet affected by Coronavirus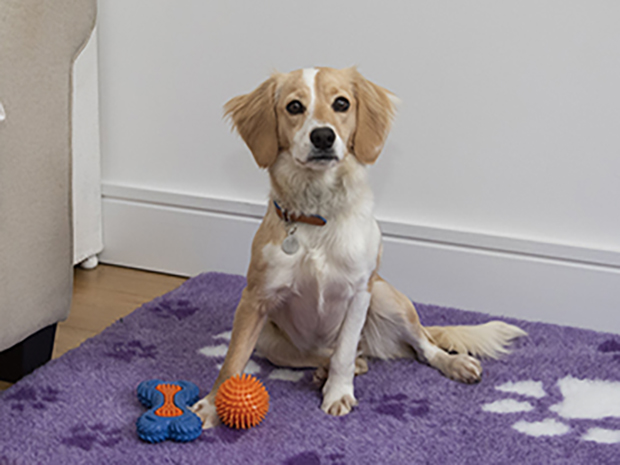 THE RSPCA has issued advice for pet owners who are self-isolating due to Coronavirus – including how to keep dogs happy when you can't take them for walks.
It also includes advice for those who are not self-isolating.
The advice from animal welfare expert Dr Samantha Haines urges owners not to panic or abandon their pets.
"If you haven't tested positive or been asked to self-isolate then continue to interact with your pets as normal but adopt good hygiene practices including washing hands thoroughly with soap and water before and after touching them, their food, toys and bedding," she said.
"This is good advice at any time and not specific to the Coronavirus situation. 1. Avoid being kissed or licked and sharing food with your pet. 2. Ensure you have supplies of pet food and medication in case of self-isolation. 3. Speak to your vet or doctor for more advice."
Dr Haines also suggests getting someone else to look after your pet if you are self-isolating or to use a dog walker.
There is also advice on how to keep your dog happy without walks, which is to replace exercise with mental stimulation.
Dr Haines proposes using a food puzzle to challenge your dog at teatime, teach them a new trick, hide treats around the garden for them to find or even to play them a podcast.
Dr Haines has also issued advice for those who are showing symptoms of Covid-19.
She said: "You should restrict contact with pets and other animals while you are sick with Covid just like you would around other people.
"Although there have not been reports of pets or other animals becoming sick with Covid, it is still recommended that people sick with Covid limit contact with animals until more information is known about the virus.
"When possible, have another member of your household care for your animals while you are sick.
"If you are sick with Covid avoid contact with your pet, including petting, snuggling, being kissed or licked and sharing food.
"If you must care for your pet or be around animals while you are sick, wash your hands before and after you interact with pets and wear a facemask.
"Remember these are precautionary measures and there is currently no evidence that pets can spread coronavirus or become unwell."
British Vets have also been told by the Royal College of Veterinary Surgeons that they may need to depart from best practice, in order to safeguard yourself and your colleagues, as well as public health.
Vale Vets on Cathedral Road said they are taking precautionary measures.
"We're just wearing gloves and cleaning all the time, cleaning door handles. We're also checking with owners to make sure they're not ill.
"And we're also offering to post medication to people if they're self-isolating."