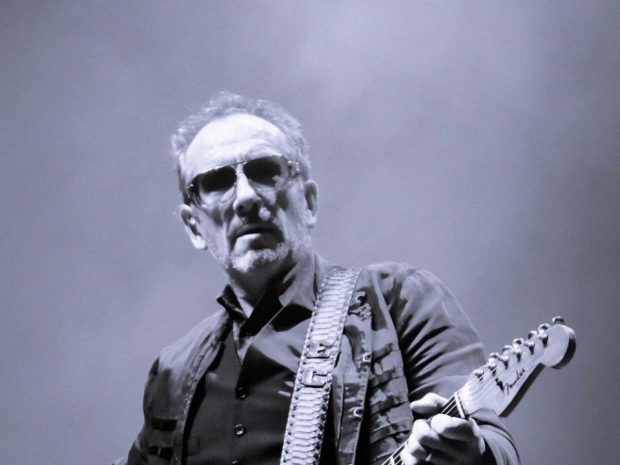 ELVIS Costello and the Imposters will perform the closing show of Cardiff's international voice festival with a concert at the Wales Millennium Centre on June 17.
The Grammy Award winner and his band will stop off in Cardiff as part of their summer European tour.
Costello joins announced headliners Patti Smith, Billy Bragg and Gruff Rhys, while 2016 performers Gwenno and Charlotte Church will return for the second instalment of Festival of Voice.
A second raft of performers were announced at the Wales Millennium Centre by Artistic Director Graeme Farrow last night, including Charlotte Church's Utopia musical experience, and Reykjavíkurdætur, a 10-woman strong "rap collective" from Iceland.
Richard Morgan, 67, from Ynyshir said: "It is great to have something like Festival of Voice in Cardiff. Wales is culturally rich, but richer still with an international line-up like this.
"I do like Elvis Costello, and quite possibly I will try to get some tickets for him, if I can afford them.
"My favourite act is Camille O'Sullivan. I am a fan of Nick Cave, and so the evening of Nick Cave she has planned sounds great.
"This festival is getting better and better, by 2020 we won't be able to get tickets because it will all sell out."
Olivia Harris, 33, from Canton was invited to the announcement event by her friend who works at the Millennium Centre.
"I think the festival is a very exciting opportunity, it adds to the city's cultural ecology and I cannot wait for it," said Olivia.
"We have already bought a lot of tickets for the festival. I actually got the last ticket to the Patti Smith show in St John's Church in Canton.
"I'm looking forward to Camille O'Sullivan, the Van Morrison event, and of course Elvis Costello, there are some very good artists playing this year."
Festival of Voice have also commissioned four new theatre pieces, including a one-woman science-comedy musical, a multi-sensory thriller called Double Vision, and 'Highway One' by August 012.
Irish singer Camille O'Sullivan will perform the songs of Nick Cave & The Bad Seeds in a new show called Cave.
Speaking to the Cardiffian, Artistic Director Graeme Farrow said: "We're excited that all the theatre pieces this year are female-led.
"The festival is international, but it is important to give everyone a voice and to be heard. That's why we have these newly commissioned theatre pieces on the same stage as Patti Smith and Elvis Costello.
"Where else are you going to get a celebration of the work of Van Morrison alongside a sex re-education class by feminist outfit Bedfellows? Only in Festival of Voice."
"The festival is all about adventuring, so go off the beaten track and try something you've never heard before."
A final raft of acts will be added to the line-up on April 10, including "one more special headliner" according to Mr Farrow.
More information on tickets for Elvis Costello and other performances is available here.