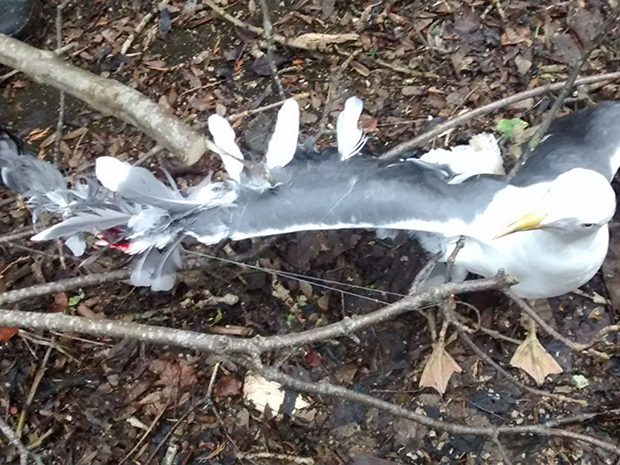 THREE gulls trapped in a fishing net at Hendre Lake had to be put down in one of 273 litter-related calls answered by RSPCA Cymru last year.
The charity worked with Cardiff City Council and South Wales Fire and Rescue to save the birds, but the damage to their wings was too severe∈.
The figures were released to coincide with Spring Clean Cymru and show how litter can be a danger to wildlife.
Adam Grogan, RSPCA head of wildlife, said: "It's shocking how many litter-related incidents we see, particularly as these kinds of animal injuries and deaths are entirely avoidable.
"It is good that there's a global spotlight on how we use and dispose of plastic and other litter so that people understand how their rubbish is affecting animals and the environment.
"Every month, our officers, wildlife centres and hospitals deal with hundreds of cases where pets or wildlife have become caught up in, and even died from, carelessly discarded items.
"Only last week, the RSPCA was called out to a duck, which sadly had to be put to sleep after being found with severe injuries from a ring of plastic probably from an oil can stuck round her neck and beak.
"An animal's life could be saved if members of the public picked up and safely recycled or binned any litter they saw."
Lesley Jones, chief executive for Keep Wales Tidy said: "Litter remains a real and persistent problem for many communities; but it doesn't have to be this way – all litter is avoidable."
"It's important to recognise that we all have a part to play in looking after our environment. That's why we want to inspire the people of Wales to get outdoors for Spring Clean Cymru, be proud and help care for where they live. Together we can make a positive and lasting difference."