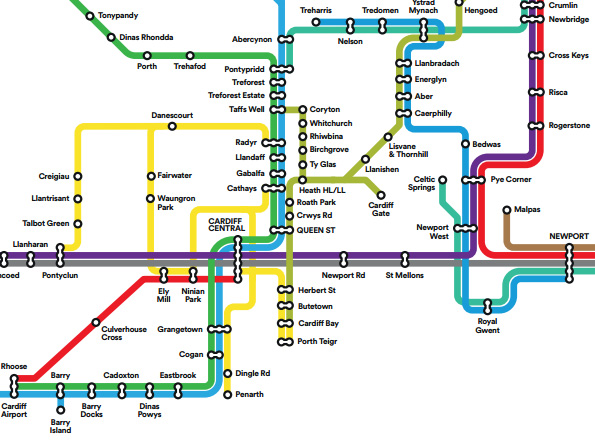 ENGINEERS can't plan the detail of the proposed South Wales Metro because of delays in securing funding from the UK Government.
The South Wales Metro is a huge infrastructure project aimed at integrating public transport around south-east Wales, with a central hub at Cardiff Central station called Metro Central.
But opposition councillors in Cardiff have now called for greater clarity and detail about the project to be shared with the public.
"There's a lot of uncertainty about the Metro, nobody is quite sure what it means yet," said Adrian Robson, leader of Cardiff's Conservative group.
"We want to see the details of where those lines will be. What lines have been changed and cancelled from original plans? Start nailing that down."
A simple, London Underground-style, map has been published but yesterday the council's economic scrutiny committee called for more detail.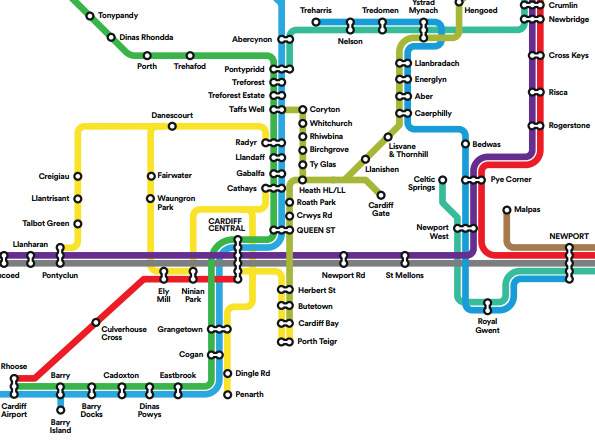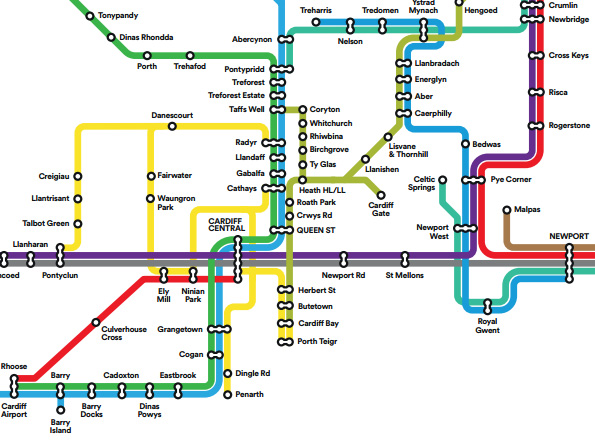 "Why at this stage have we not had more detail, of what is actually happening north and south of the railway station?" asked Labour councillor Iona Gordon.
"The engineers must have some detail. Are these drawings available in more detail and when we can see them?"
The total cost for Metro Central will be between £160-£180m. A total of £40m is coming from the city deal, £40m is from Welsh Government and £40m from the private sector, with the rest coming from the UK Government through Network Rail.
Huw Thomas, leader of the council, said: "The secretary for state for Wales is supportive of our plans, and there is broad support from the Bay, and at a high level in the Department for Transport.
"But clearly that needs to be translated into a cash commitment. That's the conversation we will need to be having in the months to come."
The exact amount of funding the UK Government chooses to give will determine what type of transport system will be built.
Coun Thomas said: "Is it actually going to be a light rail or a tram solution coming into the south of the station? It might be not that at all. So we are having to be creative in what it could be or what could not be."
Two private sector companies are bidding to build the South Wales Metro system and also take over the Wales and Borders franchise, currently run by Arriva Trains Wales, from October this year.
The £5 billion bid will be awarded in May to either MTR or Keolis Amey. A third company, Abellio, withdrew their bid after partner Carillion went into liquidation in January.