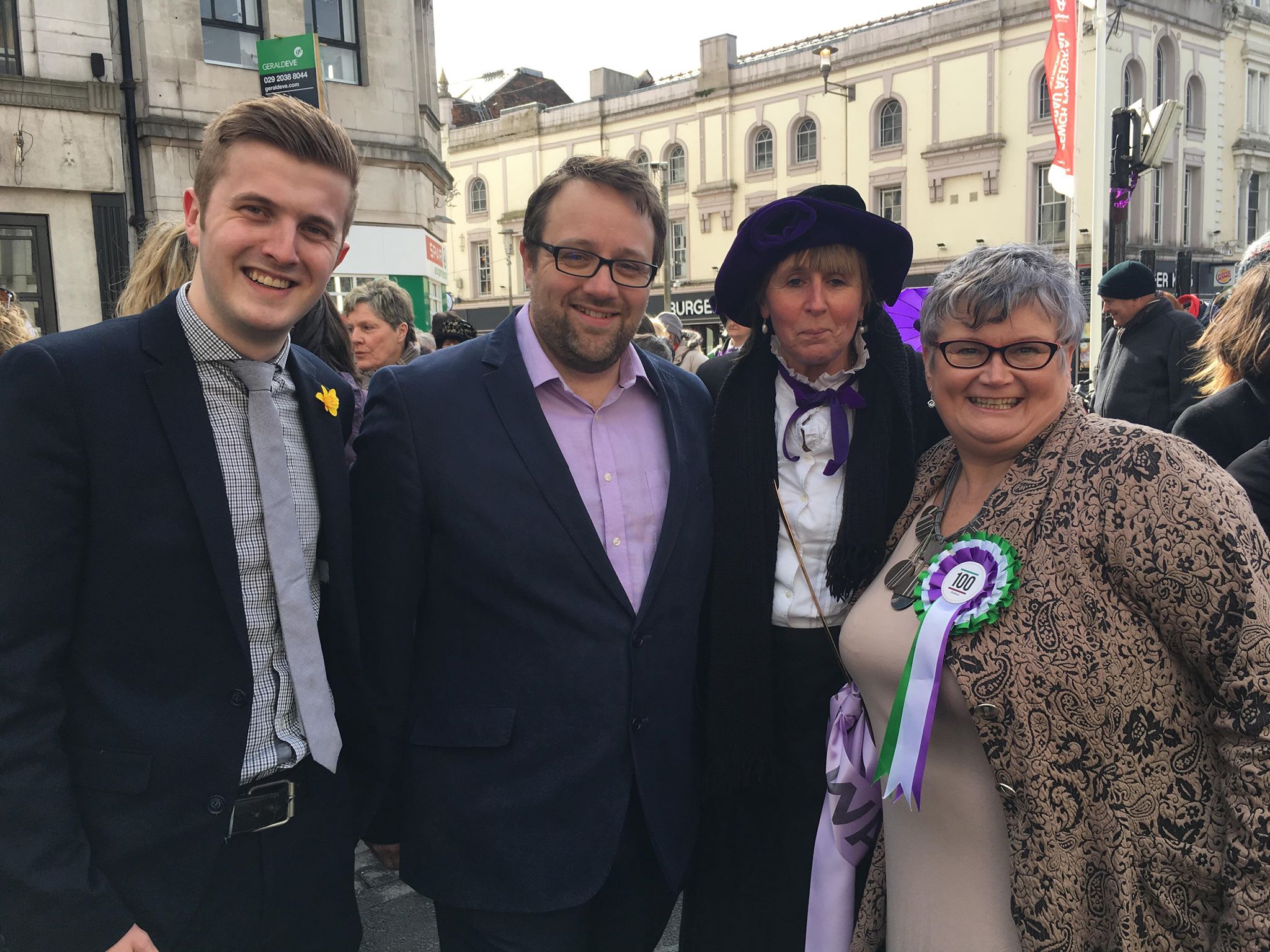 WOMEN campaigners have travelled from as far as Gloucestershire and Liverpool to protest against the unfair changes to their state pensions in Cardiff.
The Women Against State Pension Inequality (WASPI) is a campaign group for all women born in the 1950s affected by the changes to their pensions. 
WASPI groups from around the country gathered in the city centre yesterday for International Women's Day.
Maud Lomberg, 62, from Gloucestershire is the organiser for the WASPI group where she lives.
She travelled all the way to Cardiff because of the lack of support she has in her hometown.
"It's just amazing, the support Cardiff and Wales has from leaders such as Leanne Wood, Chris Elmore and Carolyn Harris.
"We specifically went to Cardiff because of the lack of support back home, we have five conservatives and one labour member," said Mrs Lomberg.  
Anne Keen is the co-founding member of WASPI and travelled from Liverpool to attend the rally yesterday.
In her speech, she said: "The longer they ignore us, the stronger we will become and we are not going anywhere until justice is done."
Plans to increase the state pension age for women between 2010 and 2020 was initially set out in 1995.
However, in 2011 this was sped up by the government and resulted in the state pension age to increase to 65 in November 2018 and 66 by October 2020.
This means for some women their retirement age has increased by up to six years.
Ms Lomberg who runs her own pre-1945 vintage linen business said by the time she reaches the age of 66, she will have a loss of £51,000 of her pension.
It also means she will have missed out on winter fuel and a free bus pass.  
Plaid Cymru Leader Leanne Wood said: "The numerous pension ministers you have dealt with over the course of this campaign no doubt hoped you would all quietly go away after slamming the door in your face. They were all wrong to write off such strong-minded women.
"You should all be pleased for the way you have conducted this campaign; with dignity and a steely resolve. Keep fighting, never give up."