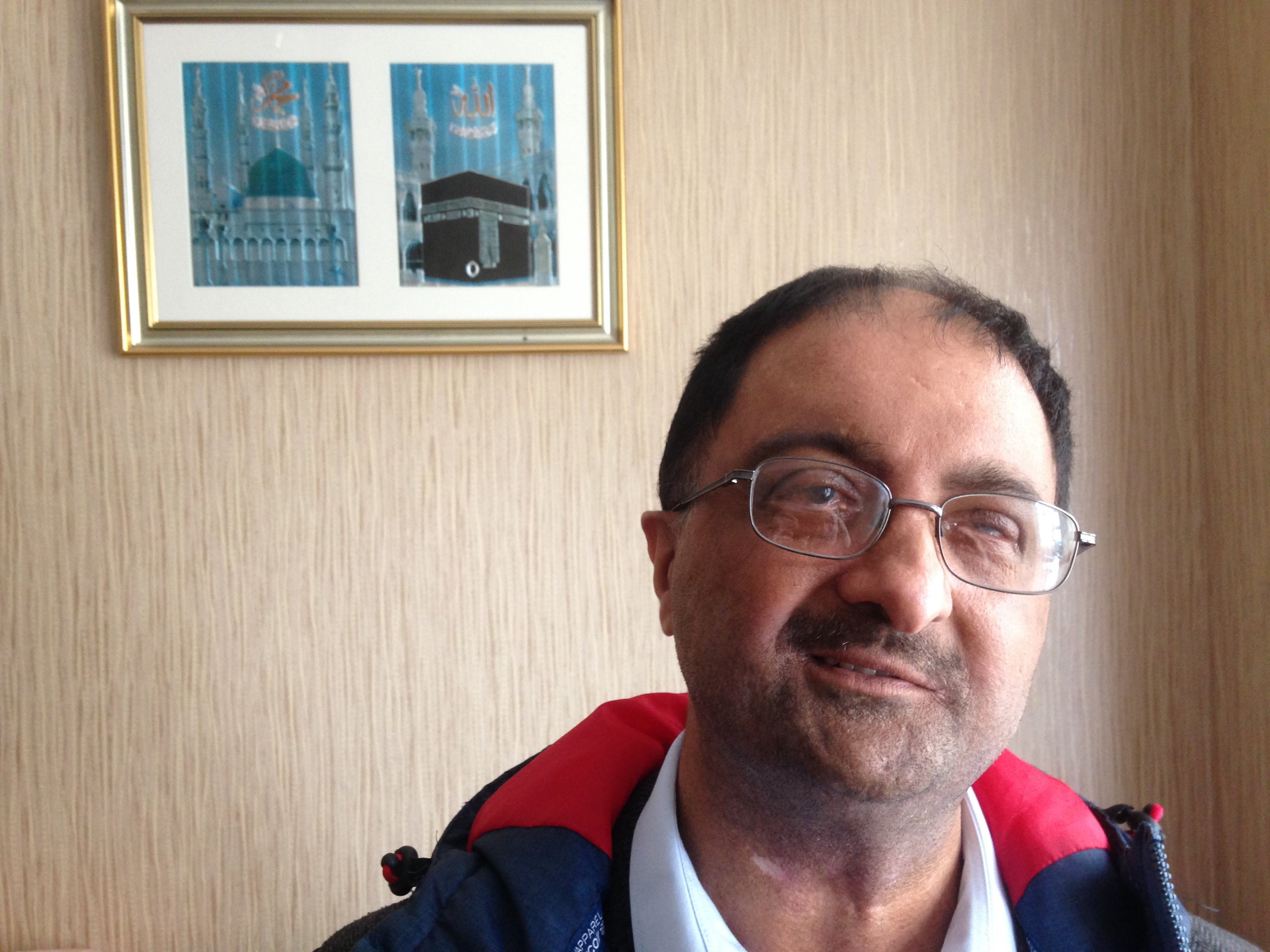 PUPIL applications to start at Cardiff secondary schools have fallen by 7.7% since 2017, but they remain heavily oversubscribed.
Admission results from Cardiff Council showed that 628 pupils from community schools were refused their first preference of school, but 85.4% of pupils were offered places overall in 2018.
Parents received the offers or refusals from their first preference of secondary school on March 1.
Cardiff High School has had the highest number of applicants over the last two years and is promised funding for expansion in 2019.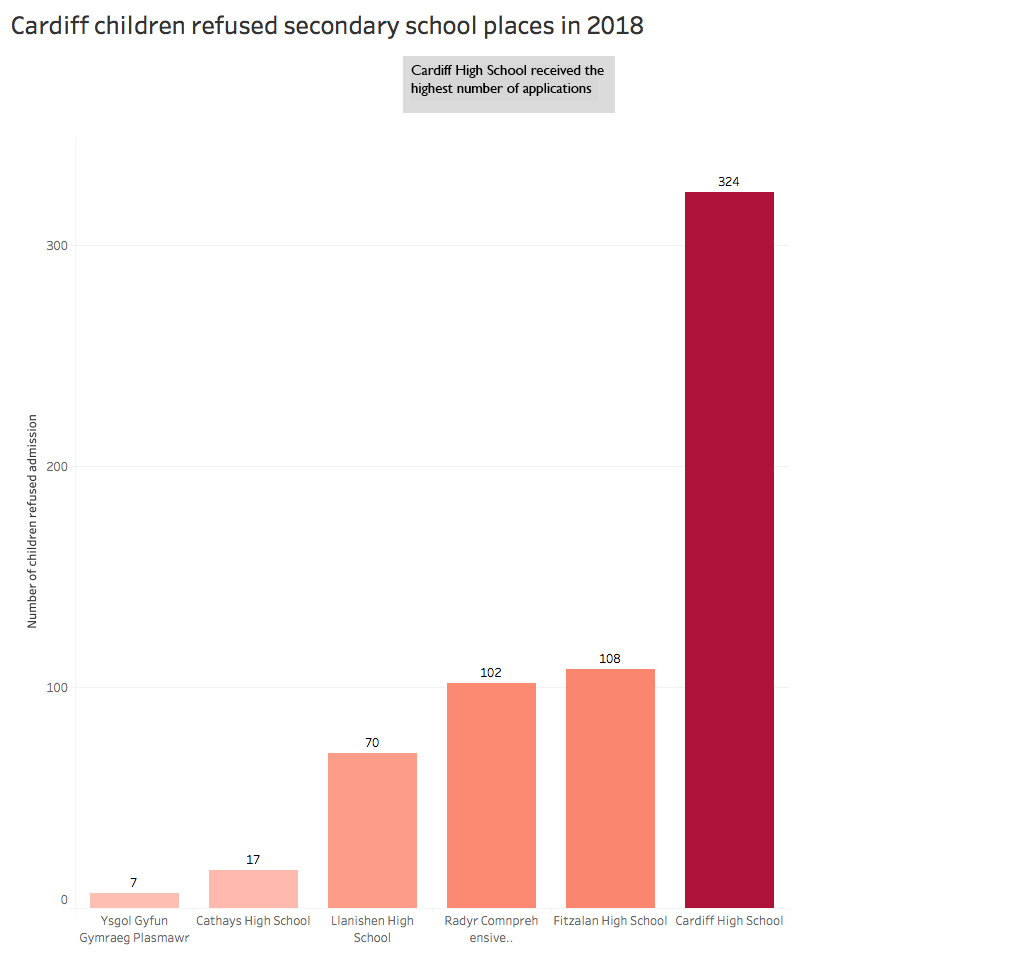 Of the 324 children Cardiff High School refused places to this year, 30 come from within the school's catchment area in Cyncoed and Roath.
Cllr Bablin Molik, Welsh Liberal Democrat councillor for Cyncoed said she wasn't surprised that Cardiff High School continues to be heavily oversubscribed.
"It has been on going for years. Getting school places is difficult, particularly in a high demand area like Cyncoed.
"We still have more than double the number of children applying for places that the school has in its capacity. The system is failing Cardiff families," she added.
Cllr Molik said some families rent properties or move into them "for the address", so a pupil will have higher chance of getting a place at a school.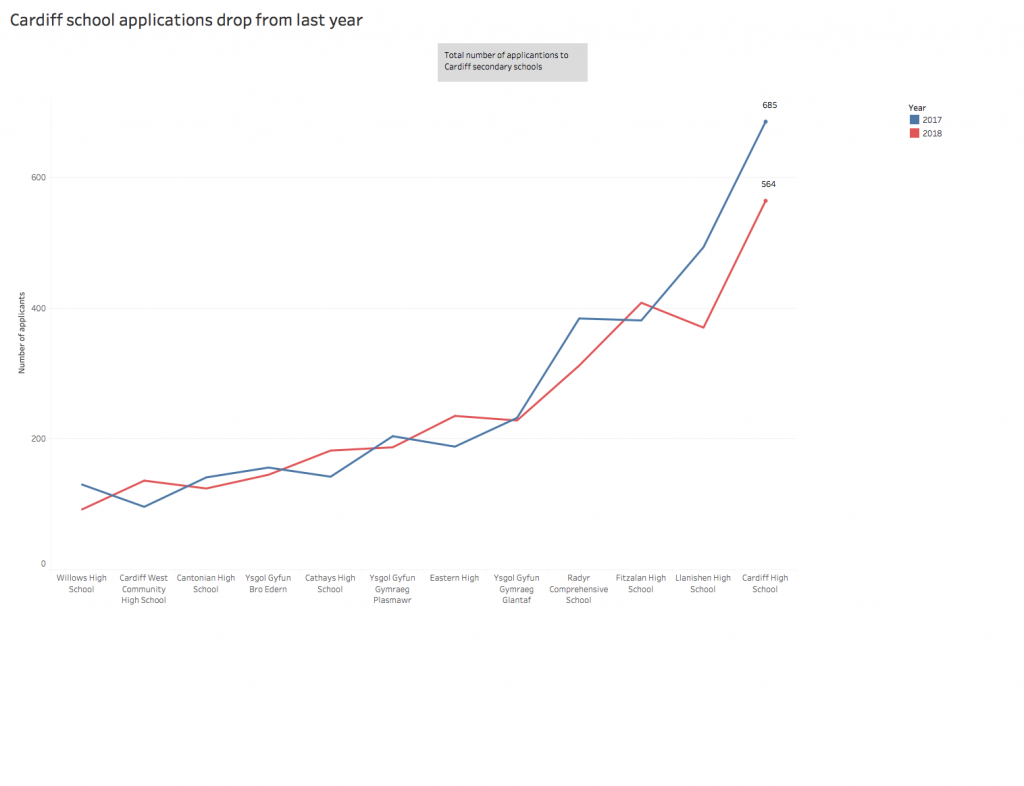 Half the pupils turned down by Cardiff High School within the catchment area, attend Marlborough Primary School, less than two miles away.
Zufkar Ali, of Moy Road, lives just outside the catchment border and is worried in case his youngest son is denied an appeal after he was refused a place at Cardiff High.
His son suffers from several long-term health issues including asthma attacks, which means he needs to come home for medical attention.
"This will make it very difficult to pick him up from school. Sometimes he comes home in an emergency and the doctor comes to our house to treat him," he said.
Mr Ali, 51, has an eye disease, keratoconus, which prevents him from driving or picking his son up from school.
He also explains his son experienced bullying while at school, coming home with "grazed knees and broken glasses", so he wants him to stay with his friends.
"I want him to go where his friends are, then they can stick together and look after each other," he said.
Deputy Leader for Cardiff Council, and Cabinet Member for Education, Cllr Sarah Merry said: "While living in a catchment area doesn't guarantee pupils a place at their local school, the majority of secondary schools in Cardiff currently have enough spaces to cater for in-catchment applications.
"This year, in-catchment demand has exceeded supply of places at two secondary schools in Cardiff, namely Fitzalan High and Cardiff High. Sadly, this has inevitably meant some children missing out, but there are places available at alternative schools," she added.
Cardiff Council are working with the Welsh Government to deliver The 21st Century School programme which will provide funding and expansion to a number of Cardiff secondary schools in April 2019.
More information on applications to secondary schools can be found through Cardiff Council.