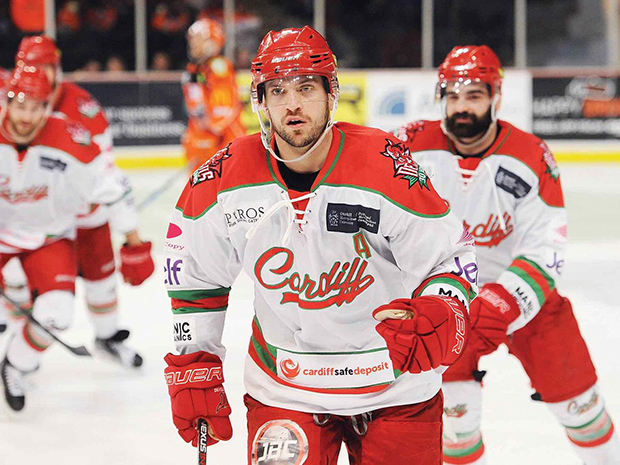 CARDIFF Devils meet the Sheffield Steelers on Wednesday night just three days after their 5-2 away defeat in Sheffield.
The Devils, who still top the EIHL by eight points with a game in hand, were denied their chance of winning their second title in succession despite dominating the shot clock against fifth placed Steelers.
On Sunday it was the Steelers who struck first after Man of the Match Colton Fretter opened the scoring against replacement Devils goaltender, Thomas Murdy, in the eighth minute.
Miika Franssila added to their lead on 25:39 after a tense period for both sides, before the Devils hit back a minute later courtesy of Tyson Strachan to make the score 2-1.
But this quickly turned sour for Strachan after the Canadian was ejected for an illegal check to the head just 14 seconds later, gifting the Steelers an extended power-play opportunity with Strachan forced to watch from rinkside.
Steelers took full advantage of their man advantage, with Fretter scoring his second of the match on 28:24, before Liam Kirk put the home side 4-1 in front on 28:51 before the power play ended.
A consolation goal from Joey Martin on 33:51 proved to be all the Devils could muster, despite subbing goaltender Murdy for extra firepower up front which only led to a fifth Sheffield goal from captain Jonathan Phillips 16 seconds from the buzzer.
Despite outshooting the Steelers 50 to 27 the Devils will now have to wait until their match against the Belfast Giants on Friday for another shot at the title after the second placed Manchester Storm beat the Braehead Clan in overtime on Sunday.