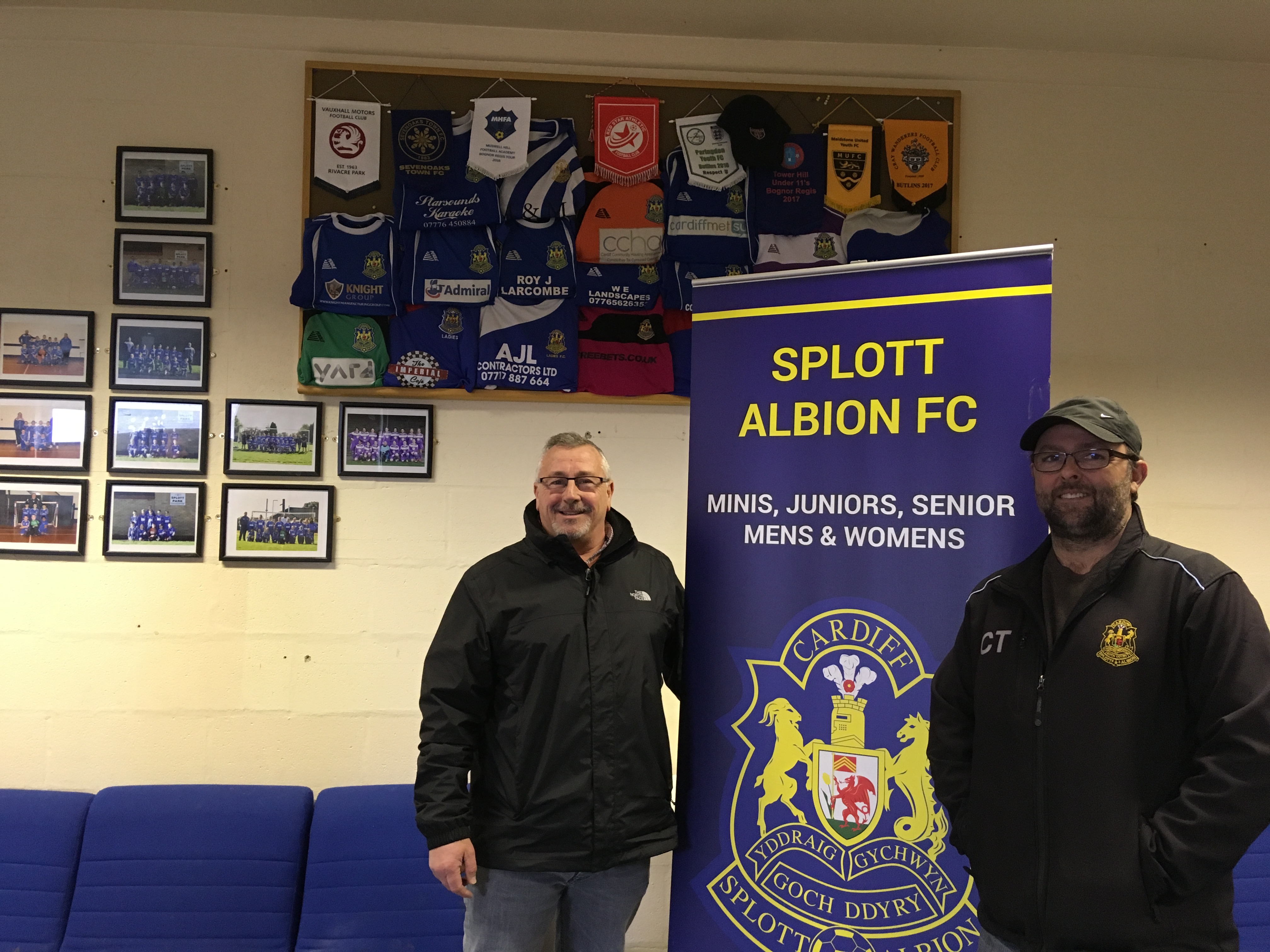 A FOOTBALL club has transformed a disused building into a community hub after being handed the keys by the council.
Splott Albion is applying for a Licence to Occupy the building in Splott Park – parts of which hadn't been used for years as the council could not afford to staff the building.
"The changing rooms were being used, but the main room was full of cobwebs when we came in, top to bottom," said Craig Healan, club chairman.
"Nobody had been using it. The last time the boards were updated was 2011!"
The council still owns the building and pays utility bills, but Splott Albion now takes care of its day-to-day running.
"We've put the blinds up, got the chairs, done some painting and some maintenance here and there, but we can't do anything structural because it's still a council building," said Mr Healan.
"We just keep it clean and tidy, and keep it modernised."
Charity, Boomerang Cardiff, supplied some new furniture for the room, and nearby Willows High School donated chairs.
"We couldn't have done it on our own," Mr Healan said.
The club now opens the room after matches, providing a place for players to relax, socialise and eat and drink together.
It's important for young players to have spaces like this, said committee member Dave Hill.
"If adults want to go to the pub after a game, they'll go to a pub. But we don't want that for the kids. This is a better environment," he said.
"I'd much rather my grandson came here after a game than went to the pub. They can do that when they get older."
And it's not just footballers who could benefit from Splott Albion's efforts.
The committee is also hoping to rent the room out for children's parties and as a meeting space for local groups.
All fees and refreshments profits will go towards keeping the club afloat.
"It all goes straight back into the club: nobody's getting any wages," said Mr Healan.
Licences to Occupy usually only last 12 months – but the club hopes they'll be allowed to continue their work well past this date.
"The council won't be taking it off us unless things pick up in the country, because they can't afford it. If they had enough money they would run the building, but it's the cost of having someone here," said Mr Hill.
"If we weren't here the building would be nothing but a sore to them. Imagine if it had been left empty, and kids found out about it? Before you know it, the windows would be smashed in, and within a few years someone would set fire to the place."