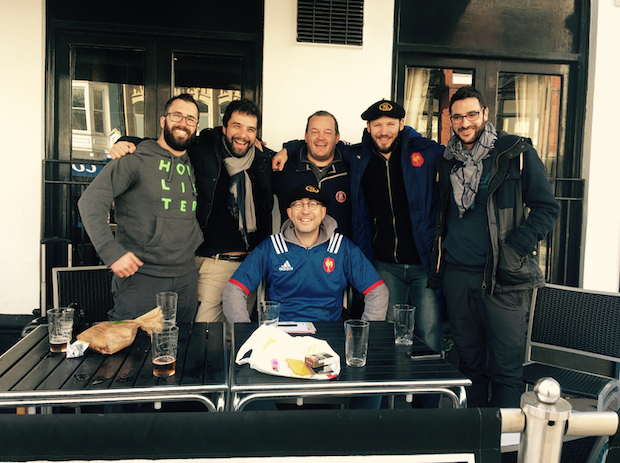 FRENCH fans have descended on Cardiff for Saturday's clash with Wales, with many feeling bullish – as I found out on a morning wander around the city centre.
Jean – clad in beret – is outside Shop Rugby accompanied by half a dozen others.
"Bonjour madames et meisseurs, je suis un journalist," I stammer in halting, atrociously-accented French.
Fortunately, Jean's English is better than my French.
"A journalist? So you lay tarmac too?" he exclaims.
This earns a hearty collective laugh from his companions – one of whom is Dave.
As you've probably guessed, Dave is not of Gallic extraction.
He lives in the Valleys but has been friends with Jean since the 1980s, when both plied their trade in Toulouse's semi-professional rugby leagues.
Dave is acting as an unofficial tour guide for Jean's group. They are predicting a win "pour l'équipe Français, bien sûr!"
Dave, naturally, disagrees.
"It'll be cagey, but I think the home crowd will make the difference tomorrow," he says. "I'm going for a Wales win, 34-16."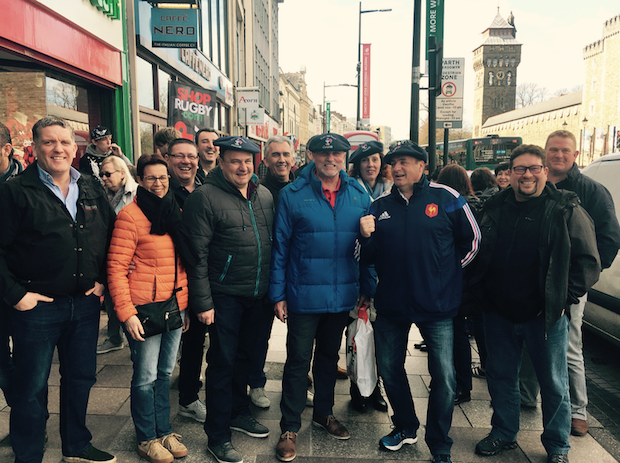 Outside the Owain Glyndŵr, I meet another group of French visitors.
Not that calling them French is wise. "We're Breton," stresses Nicolas, indicating the proliferation of traditional Breton berets.
Brittany is a region with a distinctive cultural and linguistic heritage. "Just like Wales!" he quips.
Each member of Nicolas' group says Wales will lose by at least 20 points.
I have a hunch this could be the beer talking.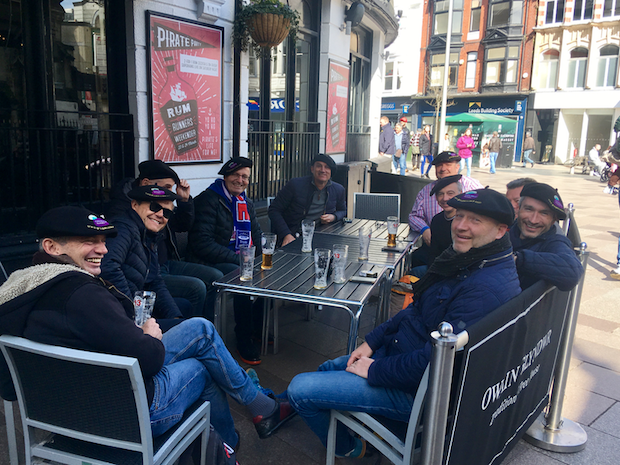 Round the corner of the Glyndŵr sits a bespectacled Frederic, who has travelled from Paris with his friends for match.
In fact, they're planning on making a weekend of it motivated in part by today's sunshine."It's warm here," says Frederic. "I hope it can stay like this for tomorrow."
Glasses clink around the table in agreement.
Such is group's Gallic exuberance, I don't have the heart to tell them Saturday's weather forecast.
I decide to let them enjoy their Cardiff sojourn a little while longer. I have a feeling their fun will stop at 7.30 tomorrow evening.