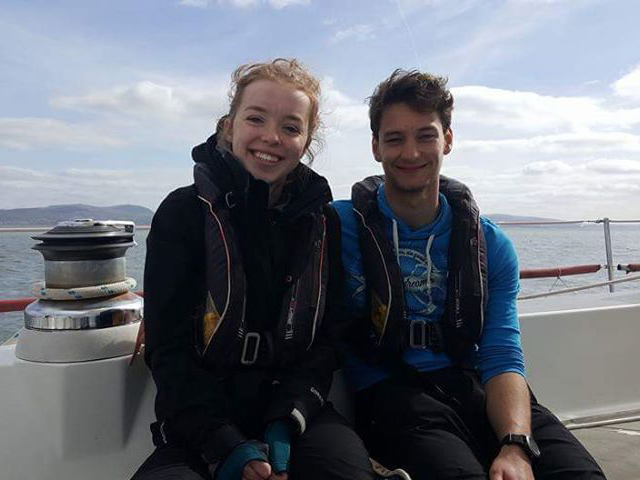 PLASTIC straws will become a thing of the past if two Cardiff University students have anything to do with it.
Environmental geography students Nia Jones and Douglas Lewns have already persuaded 30 businesses to stop using them because of the harm they can do the environment.
They set up the No Straw Stand campaign group to make it easy for people to lead more sustainable lives.
Ms Jones said: "We are so proud that we've managed to get 30 businesses on board and are excited to see how the sustainability movement grows in Cardiff."
The campaign is also working with Cardiff council to develop initiatives to inspire people and particularly school children to cut their use of single-use plastic.
Friends of the Earth has introduced #PlasticFreeFriday to get people to stop using single-use plastic one day a week.
Mike Pitt, a volunteer at Friends of the Earth Cardiff, said: "Stopping using straws or using reusable metal ones are much preferable options to substituting oil-based plastic straws with biodegradable plastic straws."
Experts say biodegradable can be a confusing term. Something might biodegrade on land, or in a special composting vessel, but  not necessarily biodegrade once it is in the ocean.
Ms Jones and Mr Lewns helped get the Mexican chain restaurant Wahaca to stop using plastic straws.
A spokesperson for the restaurant said: "Last year, we started the fight against single-use plastic with the launch of our Wahaca Test Kitchen in London, which trialled a no-plastic straws policy. Following the success we have chosen to roll out the initiative nationwide from 2018.
"It felt great to get back in touch with customers and groups such as the No Straw Stand, who had taken the time to get in touch in the past and encourage us to take such steps."
According to another campaign group, straws can take 200 years to break down.