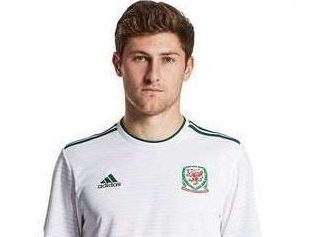 WALES new away kit has only been out for a few hours but it's already causing a stir among fans.
Announced this morning, the Adidas white and green strip will likely be used for Wales' inaugural China Cup game against the hosts on Thursday.
It is not an unfamiliar colour scheme for the Welsh who first donned the green and white in 1896. Seven kits followed using a similar colour scheme, the most notable (a personal favourite of mine) a striped kit designed by Umbro.
The announcement has received a mixed reception from Welsh fans. Many are disappointed that the FAW discontinued the 'one-off' yellow away kit worn for Wales' World Cup Qualifier in Moldova.
Neal Heard, author of The Football Shirts Book, is certainly not a fan: "That is so sh!t, it's beyond belief."
Many have likened the kit to that of Ireland. Following the Irish victory over Wales in the qualifier in Cardiff which ended Welsh dreams of reaching the World Cup finals this summer in Russia, the likeness may hurt just that little bit more.
Terrible. Should be Ireland's away kit. Total lack of imagination – even the yellow Squadra shirt with a Wales badge (versus Moldova away) was much better. Playing Ireland away, it'll look like we've forgotten our kit and borrowed their spare @walesaway @IntWales @WalesAwayDays

— Alan Parry (@Alan_Parry) March 20, 2018
Adidas have released the kit alongside several other international kits, including Northern Ireland and Scotland, that adhere to the same template.
There was some support for the latest release from fans who appreciated the colour scheme and the history behind it but this was generally outweighed by discontent on social media sites.
Is this kit set to be another classic or just another unimaginative template to be quickly forgotten in its retirement?
For me, a classic football shirt can be defined as a shirt with a unique design or one that can instantly evoke memories of particular eras, players and matches.
Below are some of personal favourites, that, in my book anyway, qualify as classics.
Wales Home 1976-1979
Designed by Admiral in the mid-70s, Wales' home red home strip with the iconic yellow and green 'tramlines' is one of the most popular Welsh kits of all time and the perfect example of a classic kit.
Wales Home, Away and Third 1998-2000
At the turn of the millennium Italian sports brand Lotto released a series of memorable shirts which featured a Welsh dragon watermarked on the home and away, emblazoned in green on the third. Stunning kits that also heralded the beginning of the Mark Hughes era.
Wales Home 2002-2004
Earlier I mentioned the significance of specific games to the memory of a football kit. 2002, Wales 2-1 Italy. Stunning result that lives long in the memory of those who witnessed it. The kit in question was a rather mundane effort from Kappa and likely wouldn't have made this list had it not been for the nostalgia of Craig Bellamy skipping past Gigi Buffon to slot home the winner in front of a packed Millenium Stadium.
Wales Home 2012-2013
2012's home kit was an impressive design coupled with a personal nostalgia trip. A real 'I was there' moment as Gareth Bale smashed home a late winner against Scotland, sporting a red strip featuring an homage to the 1970s tramline. Perfect.
Wales Home and Away 2016-2017
Finally, we come on to the shirt pairing used at Euro 2016. Whatever this kit looked like, it was always going to become an instant favourite for what was achieved wearing it. Who can forget THAT goal against Belgium.
So where does that leave us with the new away kit? While this falls well short of being defined as a classic on first impressions, time will tell whether that can change. Who knows, maybe Giggs will lead us to World Cup success in 2022 and this kit will mark the start of a golden era for the Welsh national team…
The new kit is exclusive to JD Sports and can be purchased on the website and in stores.
What do you make of the new kit, and have we missed your favourite from the list? Let us know in the comments.