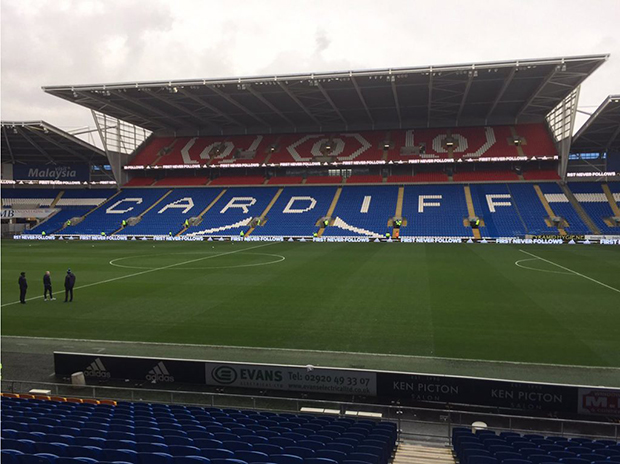 CARDIFF City have been asked to submit their views to the Football League after confusion over why their game against Derby County was postponed.
The decision by Derby to postpone Sunday's game because of "persistent heavy snowfall in Derby overnight," has left Cardiff City confused.
Derby County released a statement, which said that the decision to postpone the match was made following discussions with Derbyshire Police and the local Safety Advisory Group (SAG).
However, Derbyshire Police's statement claimed that they did not make the decision. A statement via Twitter said: "For clarity, Derby County Football Club took the decision to postpone the match due to the weather conditions and the health and safety of people travelling to the ground.
"The club made this decision independently. It was not made by Derbyshire Constabulary."
However hospitality staff who were due to work at the game on Sunday have said that conditions in and around the centre of Derby were manageable.
Katie Racklyeft, 18, who caters at Pride Park said: "I was informed at 8.13am by my boss that the match had been cancelled.
"It's frustrating because I was able to get in fine. The majority of people I work with were willing to go in, but some were unable to because the surrounding areas were quite bad.
"We would have been understaffed if the game had gone ahead."
Many Cardiff fans had already made the trip to Pride Park only to be left disappointed when the game was postponed.
Bluebirds fan Howard Davies, 63, from Swansea said: "I travelled up on Saturday hoping to make a weekend of it, I even treated myself to a nice hotel.
"The weekend cost over £100, which I won't get back and now I won't be able to go to the rearranged fixture because I have two young children and it will be on a school night."
Paul Gander said that his brother had been left disappointed as the trip to Derby had been a birthday present for him.
"My brother is disabled and it takes him a while to get ready in the morning so I had to get up early in order to get to Derby in time.
"He was so excited, this was his 16th birthday present and we only go away once a year as it's all he can do. We managed to drive him to the stadium (Cardiff City) and we managed to get on the coach before the game got called off halfway down the motorway.
"I can't afford to take him up again and he's in school so there's no chance he would be able to attend if it's put on midweek. I'm so angry and upset."
Fans from the Philippines, Sweden and Israel had flown in especially for the game and were also upset that the match was called off.
Cardiff City CEO Ken Choo has said that he will press Derby to reimburse the travel costs for Cardiff supporters.
Cardiff will play the rearranged fixture at Pride Park on Tuesday 24 April. This avoids the concerns raised by Cardiff manager Neil Warnock that the Bluebirds may have to play three consecutive away games.