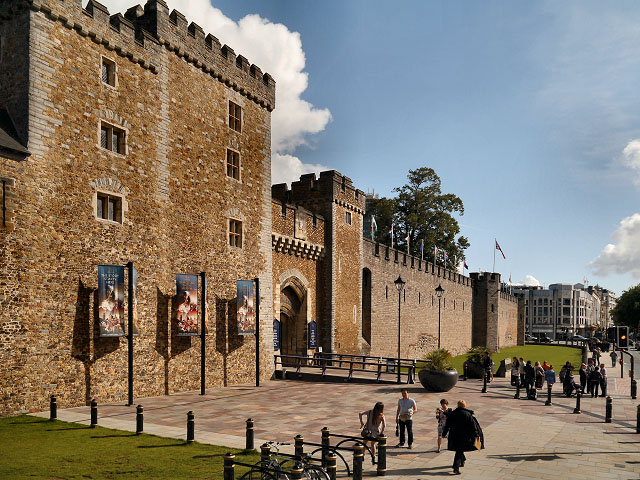 A CAMPAIGN has been launched for a memorial to be placed at Cardiff Castle in memory of a Welsh nobleman.
Musician and history enthusiast Gerwyn Evans says Welsh hero Llywelyn Bren, Lord of Senghenydd, is an important figure in the nation's history.
Llywelyn Bren led a revolt on January 28, 1316 against the English King Edward II and his royal officer, Sir Payn de Turberville who was known for his harsh treatment of the people of Glamorgan.
Mr Evans, 33, from Rhondda Cynon Taf, said: "Many people do not know or learn about [Llywelyn Bren] and I believe he deserves to be remembered.
"We have streets and and parks named after Hugh Despenser and De Turberville who were villains within the story of Llywelyn, but nothing remembering a Welsh hero."
Llywelyn Bren was forced to surrender to the English army and was sent to the Tower of London as a prisoner.
Two years later, and without the king's instruction, he was sentenced to death by Hugh Despenser the Younger.
He was hanged, drawn and quartered at Cardiff Castle.
The petition directed at Cardiff council and the Welsh Government, has received 257 signatures out of the 500 needed before it qualifies to be heard by the Senedd petitions committee.
"I believe this is is extremely important for Cardiff because this is where he was unlawfully executed without trial.
"I would like to see something that not only remembers Llywelyn, but something that tells his story," said Mr Evans.
Syd Morgan, a senior researcher at Swansea University, specialising in the economics of identities thinks a memorial is needed.
Mr Morgan said: "The fact is, Llywelyn Bren is a great story, worth retelling. A local leader and rebel cruelly done to death. It would even make an action movie.
"A plaque would make his connection with the obliterated Greyfriars monastery, also a visitors' point of interest.
"In France or Ireland, his patrimony – places, trails, story – would be a big tourist attraction. In today's globalised world, Llywelyn Bren can be a niche cultural product."
Readers can sign the petition here.