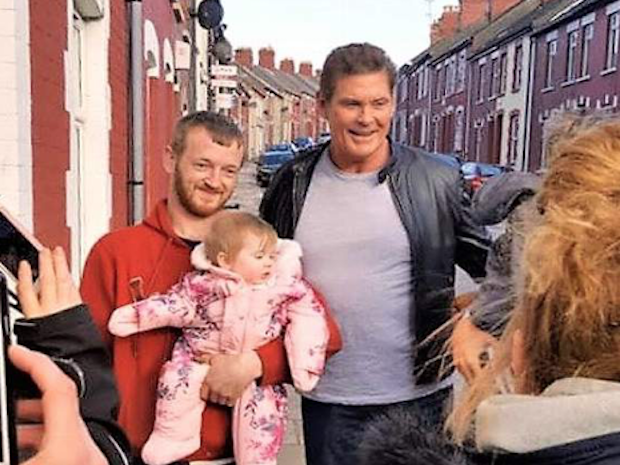 HOLLYWOOD came to Barry this week, as David Hasselhoff turned up in Phyllis Street – much to the shock of residents.
"I was a bit star-struck and couldn't believe the Hoff was in my street!" said resident Lauren Rennie.
Ms Rennie described the Baywatch star, who was in Barry to film an advert for an unnamed company, as "very friendly".
Both he and his Neath-born partner Hayley Roberts were happy to pose for photos.
"I was waiting for him to come out of his trailer. Thankfully the waiting paid off and he came over!" said Ms Rennie.