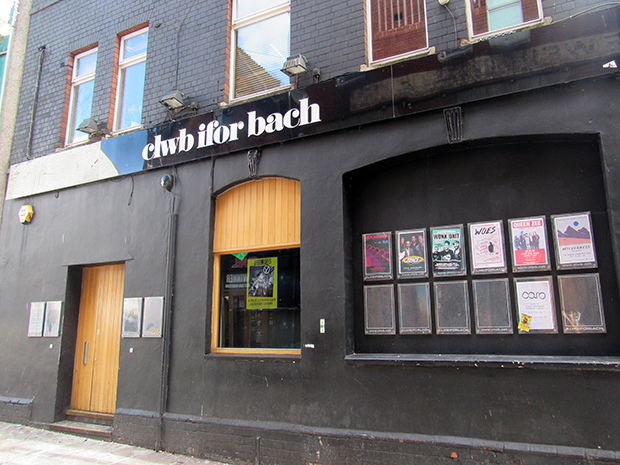 PLANS to turn Cardiff into Britain's first 'music city' with a scene on par with Berlin are being developed as part of wider plans to boost tourism numbers.
Cardiff Council says it hopes to elevate the city's status to the likes of Berlin and Barcelona.
Cardiff Council are working with the group Sound Diplomacy, who work between the music industry, governments and businesses.
The Council and Sound Diplomacy aim to work with promoters, musicians, venues and other authorities in the sector and then develop policies to build the infrastructure of the music scene.
Cardiff Council stated: "The aim is to develop policies that treat music as infrastructure and will deliver a healthy music ecosystem, which in turn creates vibrant, exciting communities, builds an international profile and increases the value of music in the city."
Russell Milton, 46, a staff member at Kelly's Records in Cardiff Market, said: "I think when people think of Cardiff and music, quite a bit of it is wrapped up in the past. People think of acts like the Manic Street Preachers and Catatonia, and people are still hanging on to these bands.
"What matters is where are the youth going? I think if Cardiff is going to get itself back on the map its going to come from the ground up. We have a healthy indie, left-of-centre scene here in Cardiff and that's where Cardiff's musical future will come from."
Harry Willicombe, 23, from Castleton, and a frequent gig-goer, said: "I think saying Cardiff could be the next Berlin is ambitious right now. It's definitely up-and-coming as a city with a healthy music scene.
"Music wise, we're shaking off the image of Cardiff as being a city for just stag and hen parties, the music here is getting better."
He added: "Potentially, in five-to-ten years we could be the next Berlin – but right now, considering Berlin is the city of Bowie, it's a bit of a stretch to say Cardiff could make something like that happen overnight, but with the progress I'm seeing in Cardiff's music scene, who knows? It could be possible; it'll just take a while."
The alternative rock band CHROMA, who are based in Rhondda Cynon Taff, frequently play gigs in Cardiff.
CHROMA said: "The Cardiff music scene is only going to grow with more and more bands coming into the scene and bands that are already in the scene taking their music to the next level.
"It's nice to see Cardiff Council with ambitions for the scene as without these kinds of strategies there is a risk that our community led scene could fall victim to big businesses with conflicting interests. "
Womanby Street in Cardiff hosts many of Cardiff's larger independent music venues, including The Moon and Clwb Ifor Bach.
Mr Willicombe said: "I go out in Womanby Street all the time, it's definitely going to be where Cardiff's music scene will grow from. The venues in Womanby Street help get local bands going, as well as attracting indie bands from outside of Cardiff."
CHROMA said: "Now that a strategy is in place, this means that the young people visiting Womanby Street for the first time to see their favourite bands will also have the opportunity to believe that they could also start making music, giving more people a chance to express themselves and create more music to come in the future."