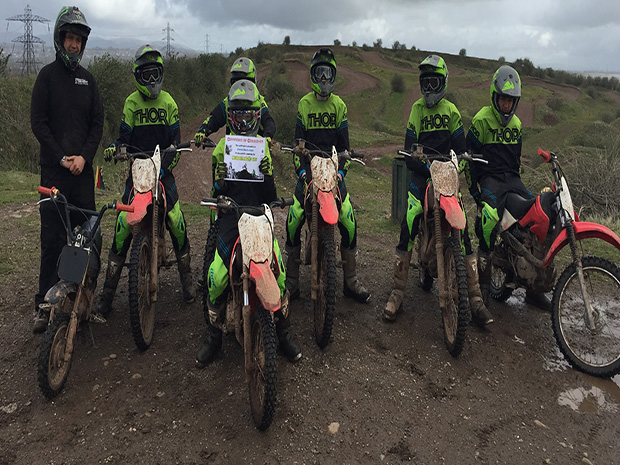 RUMNEY and Llanrumney have become hotspots for off-road bike crimes, according to police.
Worried residents have complained to Operation Red Mana, run by South Wales Police and Cardiff Council, which collects data to help patrols identify offenders.
Tim Jones, 34, of Greenway Road said: "I was reversing out of my driveway and had to slam on my brakes as two bikes were riding on the pavement skipping traffic.
"They often intimidate other drivers on the road, especially elderly people, by undertaking them. Many of the drivers skip red traffic lights and that's a danger to other drivers and pedestrians."
It is a criminal offence to ride off-road bikes or quad bikes on public roads without insurance. Police have seized and confiscated many such vehicles.
"Off-road motorcycle nuisance can relate to both urban and rural environments," said Acting Inspector Ben Davies, leader of Operation Red Mana.
"These bikes aren't designed for use on a road, the tyres aren't either and anti-social riders can often 'wheelie' or drive aggressively.
"It means they do not have the traction to ride safely and appropriately, and can be very dangerous, not just to the rider but also the general public."
Jessica Jackson, 24, of Rhyl Road, Rumney, is worried for her children's safety as off-road bikers often pass through residential streets.
"The bikers don't care where they go. I get terrified as they always ride through my street.
"I have three children, one with learning difficulties and I'm worried that they will get hurt one day.
"I'm nervous to walk through my street and one day they [bikers] will hurt someone."
Adrienne Lowes, 75, from Patchway Crescent says the bikers cause more of a problem in the summer on public playing fields.
"Several of the bikers used to tear around the fields of Rumney's parks. I've seen the offending riders on Newport Road dodge out of traffic and pulling stunts.
"In the summer, there's also huge noise as they ride through the parks, which isn't relaxing."
Llanrumney councillor Bob Derbyshire says councillors are in constant contact with police to combat the crime.
"The bikers cause a massive danger, not only to themselves but other drivers and pedestrians. Often they ride without helmets.
"Councillors are working together with the police but the number of bikers in the area is increasing and it's hard to pin them down.
"The police also have a tough job as bikers speed through traffic and high speed chases are also dangerous."
A police motorbike project in the east of Cardiff helped change the attitudes of young riders. They attended workshops which focused on the dangers of off-road biking and its impact on others.
Inspector Geraint White said: "We spoke to the youths responsible and there was a clear lack of awareness about where and how they could responsibly ride.
"This initiative was designed to encourage the youths to make positive choices."