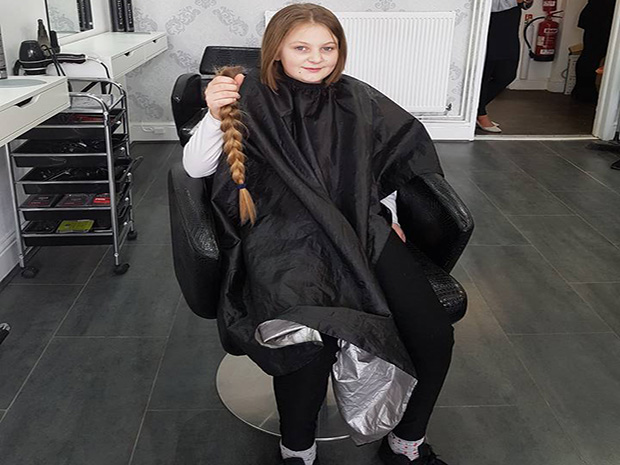 A 12-YEAR-OLD girl has donated 12 inches of her hair to a cancer charity.
Kacie Wibley donated her hair to Little Princesses Trust which provides real hair wigs to children going through chemotherapy.
The Eastern High School pupil says she decided to cut off her hair after losing family members to cancer.
"I wanted to do something good for people with cancer. I love my hair and I thought of the people who don't have any.
"It feels good to get my hair cut for this cause because it is a good reason to do something."
Kacie's mother Michelle, 30, of Greenway Road, Rumney said: "Kacie's great-nan and grandpa passed away from cancer so that's why she wanted to do something.
"She's always been a caring person and realises that other people can benefit from this action.
"Donating money is one option but this is also a great way of helping people."
Kacie has been growing her hair for a few years to get it long enough.
Hairdresser Rachel Chivers, of Gemini Hair, in Rumney said: "I think what Kacie did was a very mature thing to do.
"For a young girl to have so much of her hair cut and donated to such a good cause, I think it's fantastic."
A spokeswoman for the charity said: "We are delighted to hear that Kacie has donated an incredible 12 inches of gorgeous hair.
"It's such a brave decision to cut off a lot of hair but we are hugely grateful as we can use this to make real hair wigs.
"Receiving a wig has a profoundly positive effect on those we assist. Thank you, Kacie, and thank you to all of your supporters."
More information about the charity can be found here.