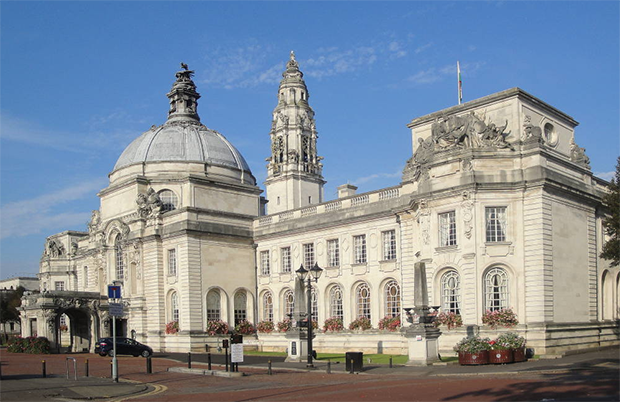 CARDIFF and Vale of Glamorgan councils could merge together in Welsh Government plans to reduce the number of councils from 22 to just 10.
The proposal is contained in a Green Paper consultation which has been launched by Local Government Secretary, Alun Davies.
He said: "Our local authorities need to be large enough to have the capacity and capability to develop and implement the bold new solutions demanded by the increasing challenges they face.
"Continuing as we are will simply see more missed opportunities to modernise, integrate and transform the way things are done."
Previous plans to merge the councils were scrapped after the Welsh Assembly election in 2016.
Councillor Russell Goodway, Cabinet Member for Investment and Development on Cardiff Council said services will be better by having larger and democratically accountable authorities.
Cardiff Council Leader, Huw Thomas also said he welcomes this "constructive approach" and has previously made a case for stronger local authorities.
Coun Thomas said: "What is clear is that Cardiff is already by far the largest authority in Wales and is growing faster than the rest of Wales put together.
"We would have concerns about any process of reorganisation, or of regionalisation which distracted us from our delivery agenda, or which weakens the accountability of decision-makers to the citizens of Cardiff."
However, the Welsh Local Government Association (WLGA) raised concerns about the proposed changes.
In a statement on Tuesday, it said: "Consequently, this announcement has caused disquiet and confusion.
"It has arrived midway through the Assembly term and following the recent Welsh Government assurance that no reorganisation would occur for 10 years."
The Welsh Government have proposed three options on how the merger plans could happen:
Option 1- Voluntary mergers. Local authorities can come forward with merger proposals.

Option 2- A phased approach with early adopters merging first followed by other authorities.

Option 3- A single comprehensive merger programme. The Welsh Government make for provisions for local authority mergers in 2022.
Austin Walters, 40, a business investor from Llantwit Major said: "In general I think the mergers are a good idea when implemented correctly.
"It seems the Vale and Bridgend are struggling – I hear of staff cuts and staff shortages in those councils causing multiple issues, but certain other authorities like Caerphilly and Cardiff appear to be in much better shape."