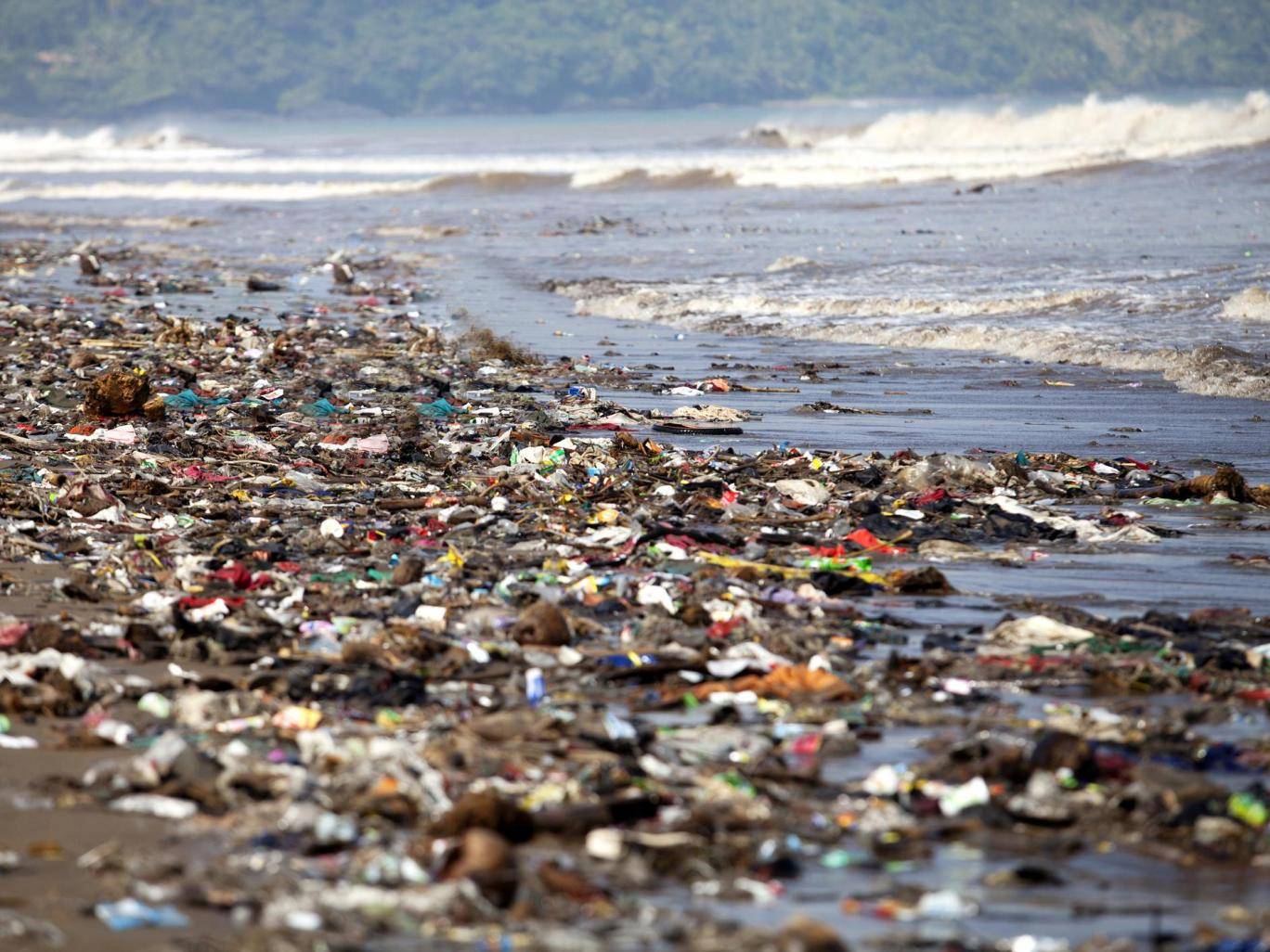 CARDIFF has joined a growing number of cities across the UK in the fight against single-use plastic.
At last night's full council meeting, Councillor Mike Jones-Pritchard, Conservative, presented a motion to commit Cardiff Council to reduce plastic waste.
More than 400 million tonnes of plastic are produced globally every year, 40 per cent of which is single-use plastic. This means that it is used only once before it is thrown away.
The issue is currently being debated by the Welsh Assembly, which is looking at a plastic tax and a glass deposit scheme. Coun Jones-Pritchard urged Cardiff Council to use its spending influence and power of 15,000 staff to implement change.
"We actually buy, we sell, we influence. We are far more powerful than the Assembly is in that respect. Can we get out there are start using that power, that influence and start making the change?" he said in the chamber.
The motion commits the council to:
Working with partners such as the No Straw Stand

Working with Dwr Cymru Welsh Water on refill stations in council hubs

Exploring markets for recycling previously thought to be not recyclable, such as card tyres, UPVC double glazing, and polystyrene

Producing a report outlining plans by October 2018 to reduce single use items on council premises such as cups, wrapping, bags etc

Discussing with partners and stakeholders on the reduction of single use items
In an example of close collaboration between the Tories and the Labour group, the motion sailed through with 55 votes to four.
Coun Michael, cabinet member for clean streets, recycling and environment, had amended the original motion to ensure that it was deliverable. He commended the Conservative group for tabling the motion and working with him.
Coun Jones-Pritchard said: "Plastic-free doesn't mean no plastics – we're talking about single-use plastic – the plastic stirrer, the use of the plastic straw, the cup, the plastic bottle, all of which can be seen littering our fields.
"We can start now. We can talk to like minded individuals in the Assembly, the Welsh Government and local authorities. We can seek to persuade business partners and stakeholders of the need to remove single-use plastics. We have the power, we have the influence and I believe we have the commitment.
"This is going to happen. The question is do we do it now and lead it, or leave it to others, be overtaken and follow? Let's get on with it and show we are a leading capital city."
The Liberal Democrats had tabled a second amendment calling the council to be more ambitious, but were voted down in the chamber.
Fighting plastic in Rhiwbina
Rhiwbina resident Naomi England is leading a campaign to make Rhiwbina the first single-use plastic free community in Cardiff.
Naomi, 41, was inspired to do something after watching Blue Planet on the BBC. As a mother of two she is very much aware of the need to do something for the future generation.
Today she said: "Watching Blue Planet, I was saddened, really really saddened, and I thought it's not enough just to do nothing.
Yesterday she joined forces with Anna McMorrin, MP for Cardiff North, and visited businesses in Rhiwbina to encourage them to sign up to the "Rhiwbina Against Plastic" campaign.
"We're just doing little things at the moment, getting out and speaking to people, and raising awareness. I've set up a Facebook page and I want a local artist to design a logo for the campaign."
Many businesses in the village have already made changes to reduce the amount of plastic they use. Snails Deli, on Beulah Road, is offering its customers a free hot drink when customers buy one of the bamboo cups they sell in their shop.
Parson's Bakery and coffee shop The Olive Branch have stopped ordering plastic straws, gift shop Nest are using paper bags instead of plastic, and Flower Lodge Florist are aiming to switch from cellophane to wax paper where possible.
She is hoping to develop a scheme where businesses who have signed up to the campaign receive a sticker which they can then place in their windows. This will help tell customers that they are committed to reducing plastic usage and help spread the message.
Naomi is pleased with the response so far, and said: "It's great to see a lot of people are already doing things. Lots of things are starting to happen.
"Wouldn't it be good if eventually the whole of Cardiff could be plastic free? Just by starting in Rhiwbina, and spreading outwards, to Llandaff North and so-on?"
Anna McMorrin, MP, is a member of the Environmental Audit Committee in Westminster, which is currently working to introduce measures to reduce the amount of plastic produced in the UK.
She said: "Our campaign is about encouraging local businesses to become as plastic free as possible and offering suggestions for alternatives. It's also about the community taking advantage of offers and playing their part, by reusing bags and bringing reusable coffee cups when they're out in Rhiwbina.
"Making Rhiwbina the first single-use plastic free area in Cardiff is an effective community initiative that can make an immediate difference."