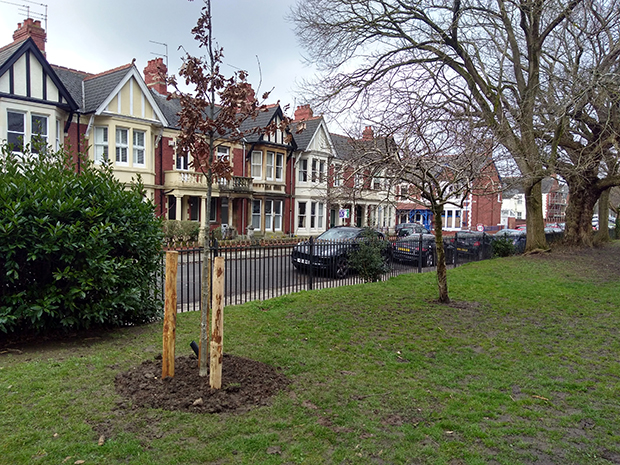 CAMPAIGNERS have raised more than £1,500 in three days as their fight against Natural Resources Wales' (NRW) controversial Roath flood scheme continues.
The Roath Brook Trees campaign group are asking for £3,000 so they can hire a hydrologist to carry out an independent review of NRW's flood model.
NRW agreed last week to pause work on phase three of its three phase plan for four months to allow for the review.
Campaigners argue that NRW are wrong to claim that the flood risk to the Roath and Penlyan communities is as high as stated and that alternative schemes, such as lowering Roath Park Lake, were dismissed as a result.
The Gofundme campaign has received 36 donations so far, with an average contribution of £44.
Residents started their campaign last autumn in protest against NRW's plan to fell more than 30 trees in Roath Mill and Roath Brook Gardens to make way for flood works.
NRW's current scheme involves widening the channel of the brook and removing mature trees in the process.
No trees have been felled since December 23 with only five being felled since work began.
Replanting of felled trees will begin in Roath Mill and Roath Brook Gardens over the next few days as per NRW original plan to plant 54 new trees.
There are currently nine new trees on site.
A statement from the Roath Brook Trees campaign group said: "Just a small donation from each of our supporters may be enough to enable our experts to prove what residents have said all along – that this scheme is unnecessary and that there are other, less destructive options available to mitigate the perceived flood risk to this area."
The scheme was discussed at a council meeting yesterday with Penylan councillor, Rodney Berman, asking what the council's attitude would be if lowering Roath Park Lake is proven to be a feasible option.
Coun Michael Michael, cabinet member for clean streets, recycling and environment, responded: "I am sure the council will actually help. As we say we are happy to look at schemes that actually alleviate flooding.
"But I don't know whether (lowering Roath Park Lake) is actually feasible. Personally, I don't think it is but let's wait for NRW to come to the council and then we will have those discussions."
Anyone who wishes to contribute to the Gofundme campaign can find more details here.