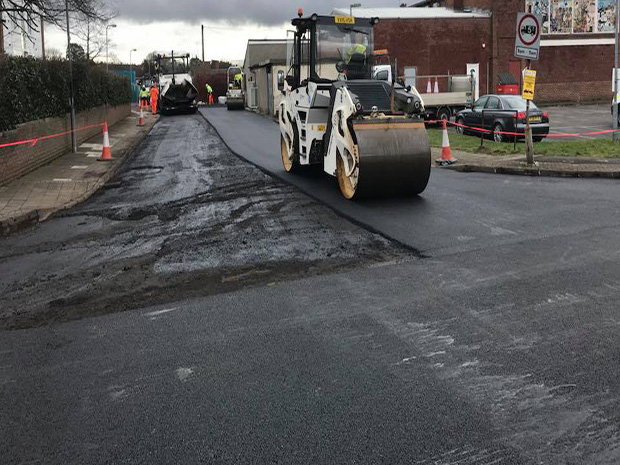 LLANRUMNEY residents say potholes have become so bad they are spending hundreds of pounds on car repairs.
The recent Beast from The East snow storm left behind a flurry of potholes it will take 24 years and more than half a billion pounds to resurface damaged Welsh roads.
The estimated cost of filling a pothole is £61 with a repair costing £60.
Craig Evans, 31, from St Mellons drove over a pothole leaving his tyre punctured and his alloys buckled.
"We didn't realise the full damage until three days later. The tyre was ripped in three places and one of my alloys is buckled.
"Two other cars were parked up with hazard lights on next to the potholes so they may have been affected too.
"It will cost a few hundred pounds for repairs. It's an unnecessary expense."
Julie Tavener, 40, from Rumney said: "My car wasn't damaged but my kids were really scared.
"Many politicians have grand ideas and promises, but they need to work on the smaller things first."
Another driver who did not want to be named said: "I understand the snow has made the roads a lot worse.
"But where does all our road tax go? The roads are in such a terrible state and it will be ages before anything is done to fix them.
"Work needs to be done immediately."
Drivers are also angered that Cardiff council is considering 18 different ways to bring in a congestion charge to the city centre to reduce pollution.
Llanrumney councillors say work has started on the worst affected parts in the area including Minehead Road and Mount Pleasant Lane.
They said: "We have repeatedly reported numerous potholes and the new surfacing will make a positive difference."
Coun Keith Jones said: "We realise the importance of ensuring that potholes are filled.
"We call on every resident to do their bit for Llanrumney and immediately report any issues they see to the council.
"The council's budget is being slashed every year under the Tory UK government, but we must make sure Llanrumney gets its fair share of road work completed."