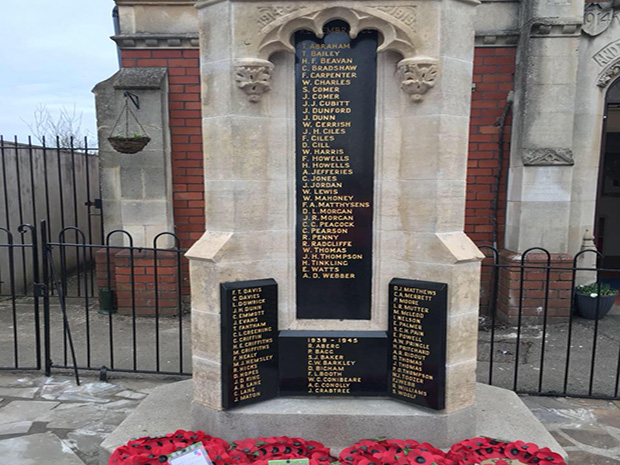 ESSENTIAL work has been carried out to refurbish the war memorial at the Memorial Hall in Rumney.
The memorial at the hall on Wentloog Road was backed by Cardiff council's bereavement services and funded by Cadw and the War Memorial Trust.
The work totalled £70,000 with some being spent on a memorial hall in Radyr.
"It is a splendid job for the community of Rumney and it is well deserved," said Sue Holland, trustee at the hall.
"The hall is a focal part of the community and on Remembrance Dy it really comes to light. The whole community comes together and it is really lovely.
"We are very grateful for all the support we have had."
Llanrumney councillor Jackie Parry campaigned for the refurbishment and says the hall hasn't had the attention it deserves.
"There's many names on the memorial and they all deserve to be remembered properly. The hall was looking really dejected and as a community we had to do something about it."
The names of more than 40 people who fought for their country are listed.
Coun Parry added: "The memorial hall is fitting for the people who are remembered there and will be for many years to come.
"It's definitely a vital part of the community and it commemorates the area well."
Cabinet member for clean streets, Michael Michael said: "The Rumney War Memorial hall is a poignant monument and one that the community invested both time, hard work and resources to erect.
"They allow people of all ages to learn and remember those who gave their lives for us in war and it is vital that we ensure they are in the best possible condition."
Frances Moreton, director of War Memorials Trust said: "Memorials are a tangible connection to our shared past creating a link between the fallen and today.
"It is vital we ensure all our war memorials are in the best possible condition for their age and the charity is delighted to support this project."