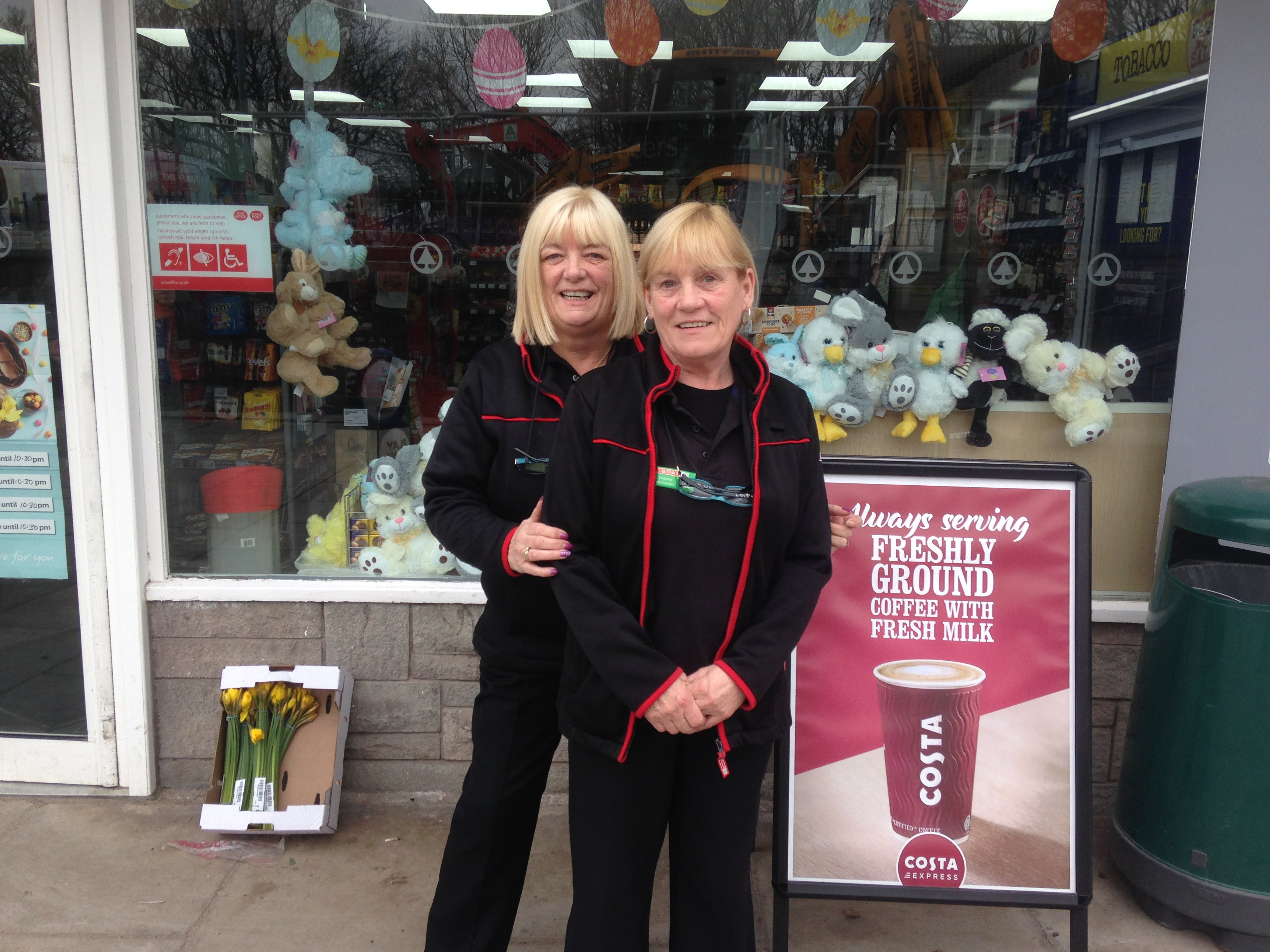 A SPAR which has served Cardiff people for over 50 years, will close in less than three weeks, after failing to meet financial targets.
Fifteen staff members were told earlier this week they will lose their jobs on April 11, when the store – which includes a Post Office – closes.
The Lakeside shop, on Clearwater Way, decided not renew its lease because it had been "running at a loss for some time and was no longer financially viable," a Spar spokesman said.
"We are gutted, but this is a business and if they don't get money, they are going to close," said Spar Lakeside supervisor Brenda Garibay.
It is believed that Spar lost customers to Tesco Express, who moved onto the street in July last year.
Store landlord, Mr Cash says he is yet to receive a notice of the closure from Spar.
"We are all shocked and devastated. This shop has been here so many years and this has become our little family," said Sandra Taylor, Spar shop assistant.
Ms Taylor, 60, of Farmleigh, has worked at Spar with her sister, Yvonne, for over a year.
"People here have got families and mortgages to pay, we'll have no money," Ms Taylor added.
Yvonne Preece, another Spar shop assistant, says she is sad to leave and worries this could be her last job.
"I'm 63 and I'm not going to get another job. We all love it here and it is heart-breaking, the customers have been coming in here and crying. There are a lot of broken hearts," Ms Preece said.
Many elderly local residents depend on the Post Office and Pay Point facility inside the Spar to collect their pensions and pay their utility metres.
"Older people rely on us and will struggle now. For some, the only people the customers see is us. They only get out of the house once a week," Ms Preece, of Celyn Avenue said.
Jillian Rees, of Lakeside Drive said residents in Cyncoed "really need this place" and the friendly staff.
"I will be coming up to 80 and I worry we will be without a post office. This shop has served us so well over the years, come rain and shine. I'm devastated," she said.
Another loyal shopper, Suzanne Parry, of Lakeside Drive, comes into Spar everyday and uses the Post Office to stay in touch with family abroad.
"I am going to miss it, I have lived here for over 40 years and come in everyday," she said.
Residents in Lakeside will have to travel to over a mile to their next nearest Post Office, either Cyncoed Road Post Office or Heath Post Office on St. Isan Road.
Betty Lewis, 89, of Rannoch Drive, has lived in Cyncoed since 1968 and says this will affect Lakeside's elderly community.
"I feel very badly about it. There are a lot of elderly people who come down here because of the post office and staff. I am very disappointed to see it go," she said.