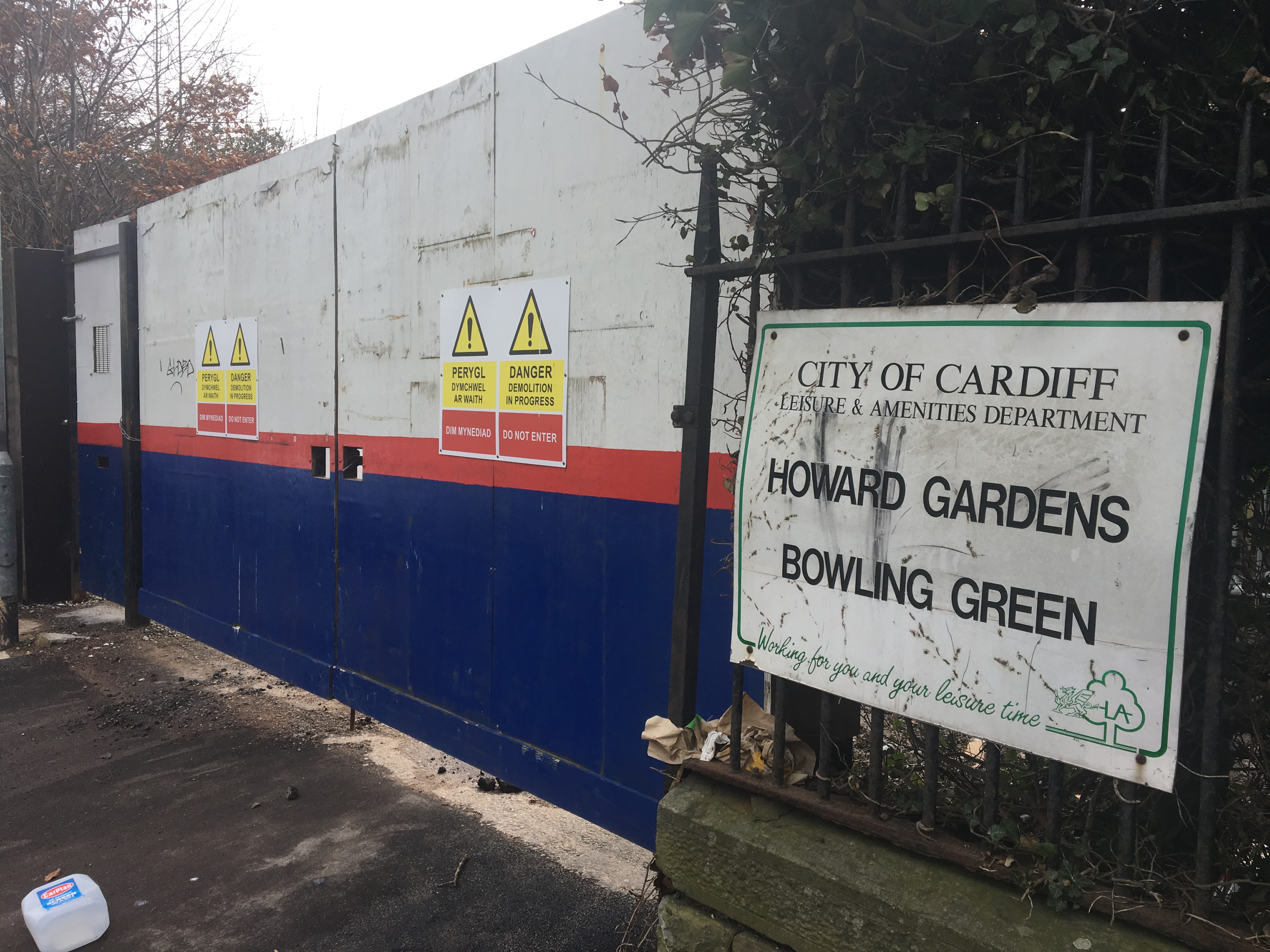 A DECISION to build student accommodation on the site of a historic bowling green, will be felt "by every generation to come," says a councillor.
Approval to turn the bowling green in Howard Gardens in Adamsdown was given by members of Cardiff Council's planning committee at a meeting on March 15.
The building will be 11 stories high, containing 400 flats and a restaurant.
When the decision was made, Adamsdown councillor Owen Llewellyn Jones expressed his disappointment on Twitter, saying "Planning committee approved the plans 6 votes to 4. Gutting. Very sorry Adamsdown."
Coun Jones said "The strong local outcry for this is because of the loss of an open green space in a ward that already has the least in the city.
"The guidance states that the ward will be compensated the sum of around £200,000. In the grand scale of things, this is not enough.
"I was told potentially this could deliver one of the highest value land receipts ever achieved in Wales.
"What I take from this is that land in Adamsdown is at a premium which will only continue to rise in price.
"Therefore I can never see an occasion in this city's future where a new open space will be created. This loss will not just be felt by this generation, but by every generation to come."
Coun Jones believes that the bowling green represents significant historical importance, as the site is over 120 years old.
"Howard Gardens' bowling green has been a park since 1890 and has a rich history of providing benefit for the community, from a popular tennis court, to a wartime hospital, to a bowling green."
A local resident, Graeme Garrard, produced a petition that had over 100 signatures opposing the development.
He said: "We overwhelmingly oppose this development. This will be the third block of student flats in a row adjacent to Howard Gardens."
Coun Jones also touched on the high concentration of student housing in his ward, saying "we do not need this extra development".
He added: "The planners did not wait to see if current developments of student housing in Adamsdown are fulfilling the demand.
"So much Section 106 money has been awarded in my ward. I'm very confident that there is already enough money from the many other [student housing] developments to bring this whole park back to life."
"What Adamsdown needs is more open green spaces because it is such a built up area. The whole area would be improved by more greenery or shrubbery lining the roads.
"It doesn't have to be a dramatic change, just more greener spaces and more local amenities."