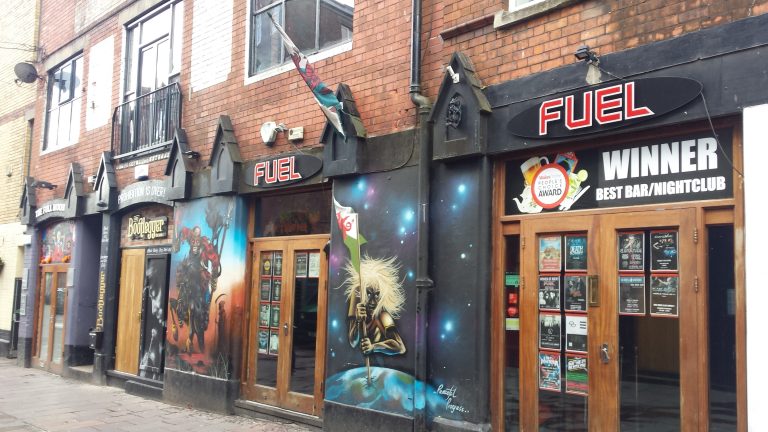 MUSICIANS and music-lovers are giving their opinions on music in Cardiff and how they would like to see the scene improve.
A survey was launched yesterday by the council and Sound Diplomacy, a music industry consultancy company, who will use the results to help develop and protect a healthy music scene in Cardiff.
Musicians, DJs, venue owners, and people who work in the industry, as well as anybody who lives in Cardiff are being asked to give their views.
The survey asks about things like:
Gig opportunities

The city's reputation

How expensive rehearsal spaces are

Favourite music venues

Music education and industry education

What grants are available
There are also questions about improving bylaws and regulations, for example allowing venues to stay open later, and protecting them from gentrification and complaints from property developers.
"We need as many of Cardiff music lovers as possible to take part in this survey. It's a real opportunity to make their voices heard and play a big part in developing the music scene," said Peter Bradbury, cabinet member for culture and leisure.
Sound Diplomacy said: "The aim is to develop policies that treat music as infrastructure and deliver a healthy music ecosystem."
The survey ends April 25.
The council aims to get Cardiff on par with Berlin and Barcelona, two cities where Sound Diplomacy has also worked, and that are renowned for the quality of their music.
Berlin has a wide range and long history of music: David Bowie and Iggy Pop lived there in the 1970s, house and techno reunited the East and West after the fall of the wall, and the city has been a centre for classical music for centuries. Due to looser regulations, bars and clubs often stay open from Friday night straight through to Monday morning.
Barcelona also has a great reputation for music. Its president in-exile Carles Puigdemont used to play in a Beatles cover band and the city is home to two of the world's best music festivals: Sónar and Primavera Sound. However recently the city has been struggling with its rising tourist numbers leading to a backlash from locals — anarchists attacked a sightseeing bus with British tourists on board two years ago, and there have been ongoing peaceful protests too.
Cardiff airport flies direct to Berlin and Barcelona.