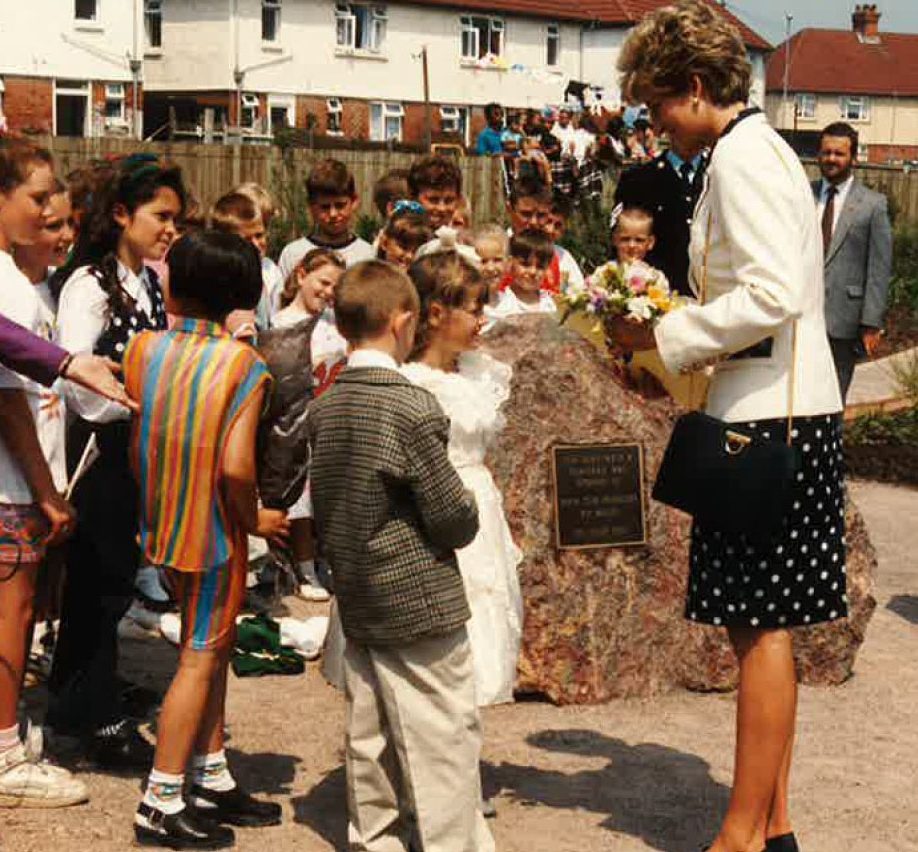 A GROUP in Ely is trying to restore a garden which was opened 30 years ago by Princess Diana.
Just months after the Diana Garden was opened off Hiles Road in July 1993, on Princess Diana's 32nd Birthday, the gardens had become a wasteland.
Fly-tipping and anti-social behaviour eventually led to the garden being gated up and closed by Cardiff council.
Action in Caerau and Ely is running the Diana Garden Regeneration Project to turn the space back into the playground and nature site it once was.
Denise Rahman, 36, who has lived in Ely her whole life, remembers the day the Diana Garden was opened when she was 11.
"I remember being sat on my garden fence and watching Princess Diana come up the narrow path towards us and everyone singing Happy Birthday," said Ms Rahman.
Gallery of Princess Diana's visit in 1993. Credit: Cardiff Council park department
ACE recently lost a funding bid and is now encouraging the community to volunteer to help rebuild the gardens into a wildlife area.
Sue Ansell, 39, community garden and volunteer co-ordinator for ACE, is leader of the project.
"There has been a historic problem with fly-tipping and a lot of waste in the garden and overgrown vegetation. We need to take action," she said.
Ms Ansell is organising an autumn clean-up for volunteers to help remove the rubbish from the gardens before it can be restored.
The original project was funded by Seat4West which regenerated a number of sites. ACE now has legal access to the site until 2028 to regenerate the gardens.
Ms Ansell said: "We want people to be part of something in the wider community and we hope that people will respect the space if everyone gets involved to turn it into something special. We desperately need volunteers to help in the garden."
Ms Rahman, who also works at ACE as a mental health practitioner,said: "It was an area I spent my entire youth in, and have so many amazing memories of growing up with the neighbours' children.
"I hope the next generation of young people can experience this with the regeneration of the gardens, and take ownership of an area that meant so much to us, and that we are proud to call ours."
The garden will be filled with shrubs, trees, wild flowers and herbs to create a wildlife area for plants and insects.
Members of The Dusty Forge, which is run by ACE, will be making a "bee bank", which is a bank of sand and soil, to attract bees to the Diana Garden.
Jim Murphy, Labour councillor for Ely, said, "I would like to see everyone use it and it would be brilliant for the schools to have a nature park.
"You've got to have people on board – they need to see that the community is interested. We need to see some enthusiasm to get the spirit of the community."
ACE will be resubmitting a bid in January for funding for the Diana Garden project and are looking for helpers.