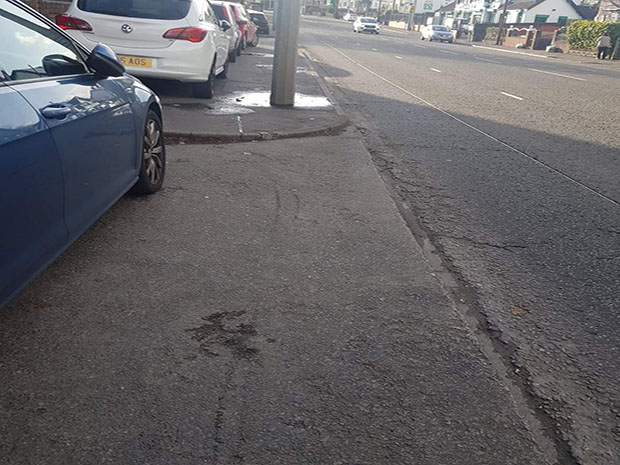 Cars on Cowbridge Road West's pavement cause a hazard for buggies and scooters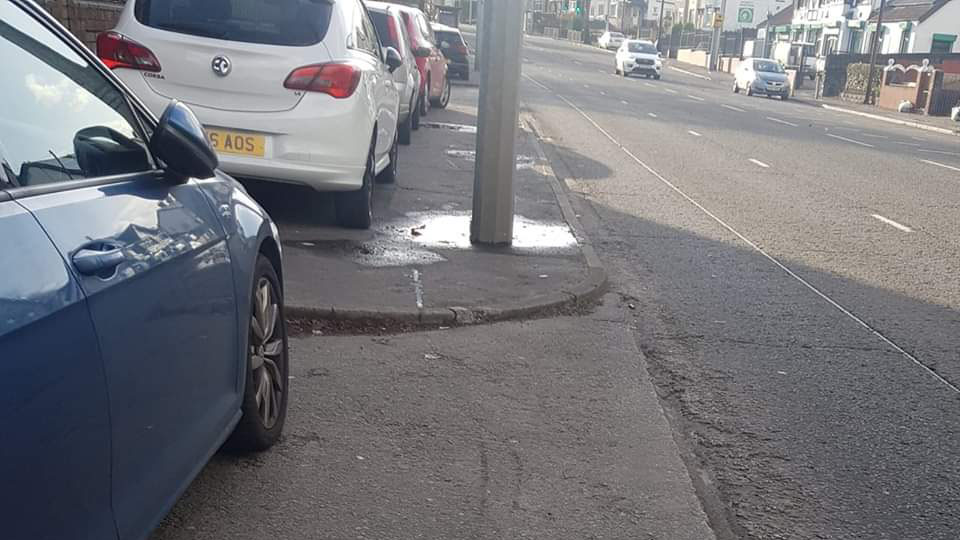 RESIDENTS have called for "dangerous" drivers to stop parking on the pavement at the side of a road which separates Ely and Caerau.
Cowbridge Road West is a busy road and one of the main routes through Ely and Caerau. People are being forced to walk on the road due to drivers parking on the pavement.
"I'm absolutely furious about it," said Peter Bradbury, councillor for Caerau.
"People need to understand that it's the A48 – I know it's Cowbridge Road West as well – it's a busy, busy road and it's very dangerous for people on mobility scooters to get past."
Resident Tracy Cazenave said "I'm on a mobility scooter and it's awful trying to get past cars as they think they own the pavement. I had abuse when asking people to move."
Residents are worried that the most vulnerable community members might be endangered, because The Forge Care Centre and the Dusty Forge, which houses a local charity, are both close by. 
"It's a nightmare especially if you have a pushchair or wheelchair," said Emma King, of Hillfort Close.
The dangerous road is also close to many businesses as well as residential areas.
"It is an utter disgrace, the problem is that there are too many cars on the road today for the amount of space.  For the number of businesses, the amount of parking is inadequate especially at daycare pick-up times." said Wioleta Stula, of Caerau. 
Coun Bradbury suggests that the council could build a fence to stop cars leaving the road in the first place. He has written to them with his suggestion.
He said that in the eyes of the law, parking on the pavement is a "bit of a grey area," and that the police are aware of the issue but struggle to do anything about it.
South Wales Police have been contacted for a comment.