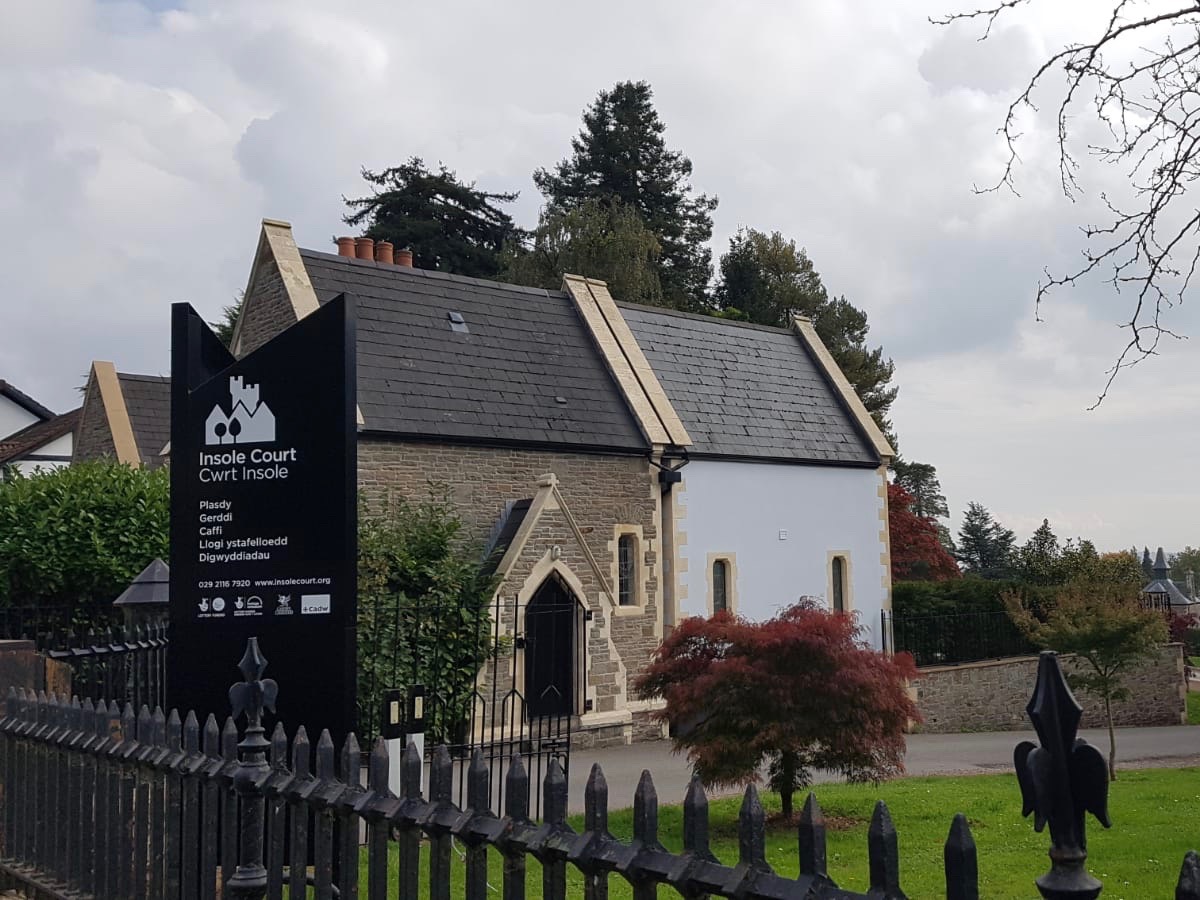 THE organiser of a Cardiff exhibition on 100 medals is appealing for owners to loan their awards and share their stories. 
Angela McKenna, 53, is planning the two-week Century of Service exhibition for Insole Court in early 2019.
Mrs McKenna, who owns Venn Tailoring on Llandaff Road, Canton, offers a service matching medals to their appropriate ribbons and mounting them to be worn. 
Through this service, Mrs McKenna has met individuals and their medals and now wants to share their stories. 
"The medal is, if you like, the door to that person, a character, that I would never have met under any other circumstances," said Mrs McKenna. 
About 50 customers have promised to loan medals but Mrs McKenna says the selection is not as wide as she would like. 
"I think that's going to be a challenge, to get those more unusual medals, the ones we don't see as often. 
"If this exhibition is to be a success, we need as wide a range of medals as possible." 
Alongside military awards, Mrs McKenna is keen to include emergency service medals,  UN and Nato medals and special honours such as Military Crosses, . 
She would also like to display long service and good conduct medals, and commemorative coronation and jubilee medals.
Mrs McKenna started mounting medals for RAF St Athan in 2005 as part of a tailoring contract and began to offer the service in her shop as well as annual weekends where veterans could get their medals serviced for free. 
"I thought, wouldn't it be nice to present these medals to the public and certainly to schools as an educational project. 
"It might just mean that fewer and fewer medals are found in a drawer only after someone's gone, which is quite often what happens." 
Mrs McKenna wants owners to share their personal story to be displayed with the medal along with a picture of the recipient and a plaque with their name. 
"Whether that's a personal story or about their service career, or about their family, it really doesn't matter, but what it needs to be is something that will give the viewer a little glimpse of their personality." 
Mrs McKenna is hoping to raise £5,000 for the exhibition but has so far received £1,500 in sponsorship from The Waterloo Foundation, a charity giving grants to a variety of projects. 
Framing Wales has agreed to provide its services at material cost only and Insole Court is not charging for use of the premises. 
A member of the Insole family, Claude, died in the First World War and was a recipient of the Military Cross, the 1914 Star, the British War Medal and the Victory Medal. 
Gray Hill, Director of Insole Court, said "Insole Court is delighted to be able to host the Century of Service Exhibition. 
"Every one of the medals displayed tells a story, and we're looking forward to sharing these as well as telling the Insole family's own triumphs and tragedies with our visitors." 
The exhibition's dates are to be confirmed, but more information will be available soon at insolecourt.org and on their social media accounts @insolecourt. 
Anyone who would like to loan a medal should call  Angela McKenna at Venn Tailoring on 02920 388 810 or by email at angela@venntailoring.com.