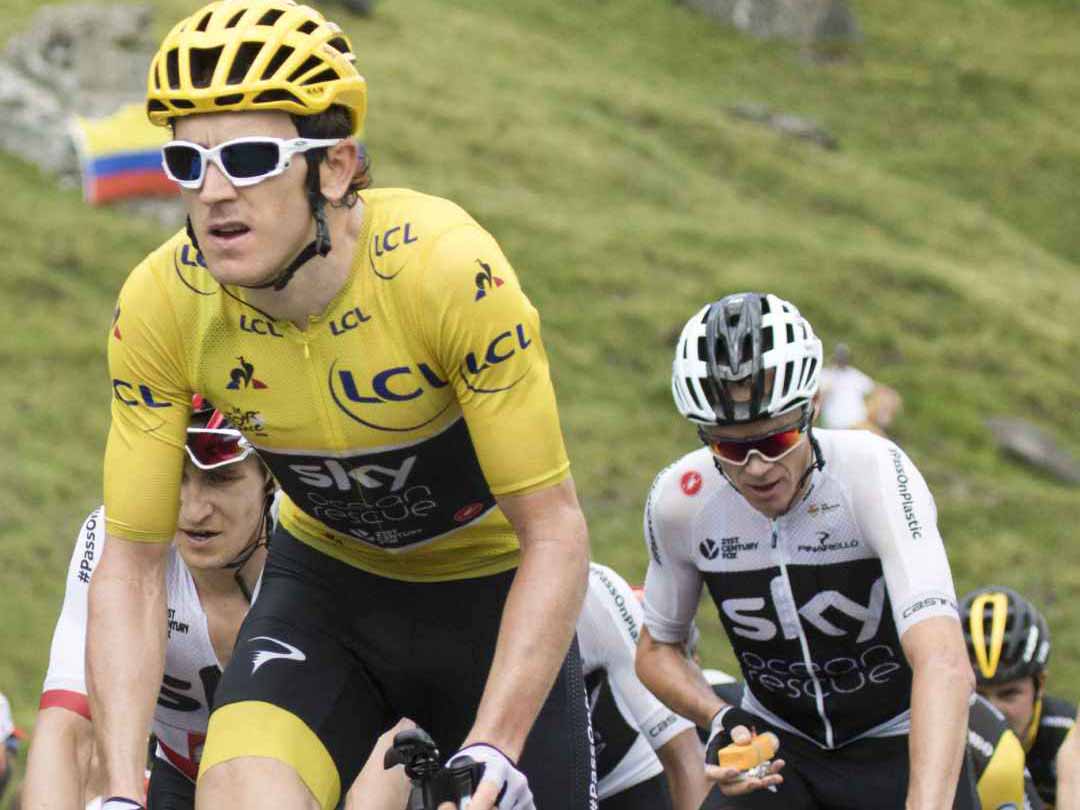 GERAINT Thomas and Elinor Barker have been nominated for BBC Wales Sports Personality of the Year following a historic year for British cycling.   
Chris Froome fought back to win the Giro D'Italia, Geraint Thomas won the Tour de France, and Simon Yates was victorious at the Vuelta a Espana. 
No nation has ever won all three tours with different riders in the same year. 
Thomas previously won the Sports Personality award in 2014 after winning gold in the Commonwealth Games road race and bronze in the time trial.   
The only other cyclist to have won the award is Nicole Cook, following her 2003 season which culminated in her winning the UCI World Cup Road Race.  
Barker has, however, won at the awards before, receiving the Carwyn James Junior Sportswoman of the Year in 2012. Thomas won the male equivalent in 2004.
Both Thomas and Barker were born in Cardiff and started their careers at the now famous Maindy Flyers Cycling Club.  
Thomas went to Whitchurch High School, as did fellow Welsh Sports Personality nominee Gareth Bale.  
While cycling's popularity is growing, it still takes distinct personalities to transcend the sport's dedicated followers and catch the wider public's attention.   
Froome, four-time winner of the Tour de France and the only man since Jacques Anquetil to win three grand tours back to back, has yet to win the BBC Sports Personality of the Year.   
When Geraint Thomas became the first Welshman to win the Tour in July, he gave an understated but memorable victory speech in which he nearly forgot to thank his wife and ended with a mic drop.  
William Fotheringham, of The Guardian, commented: "Thomas is a credit to his sport: happily hardcore, courageous in the slightly crazy way that is the hallmark of the best, and with his feet planted firmly on the South Wales ground." 
Elinor Barker had a similarly successful 2018, winning the points race at the Commonwealth Games and was part of the GB team  that won team pursuit gold at the European Track Championships.   
Last year she was also appointed as a Member of the Order of the British Empire for her services to cycling.  
The other nominee's this year are Gareth Bale (football), Laura Deas (skeleton bobsleigh), Menna Fitzpatrick (skiing) and Mark Williams (snooker).  
The awards will be held at The Celtic Manor Resort, Newport on Tuesday, December 4 at 9pm.  
You have until 6pm, Sunday, December 2 to vote.