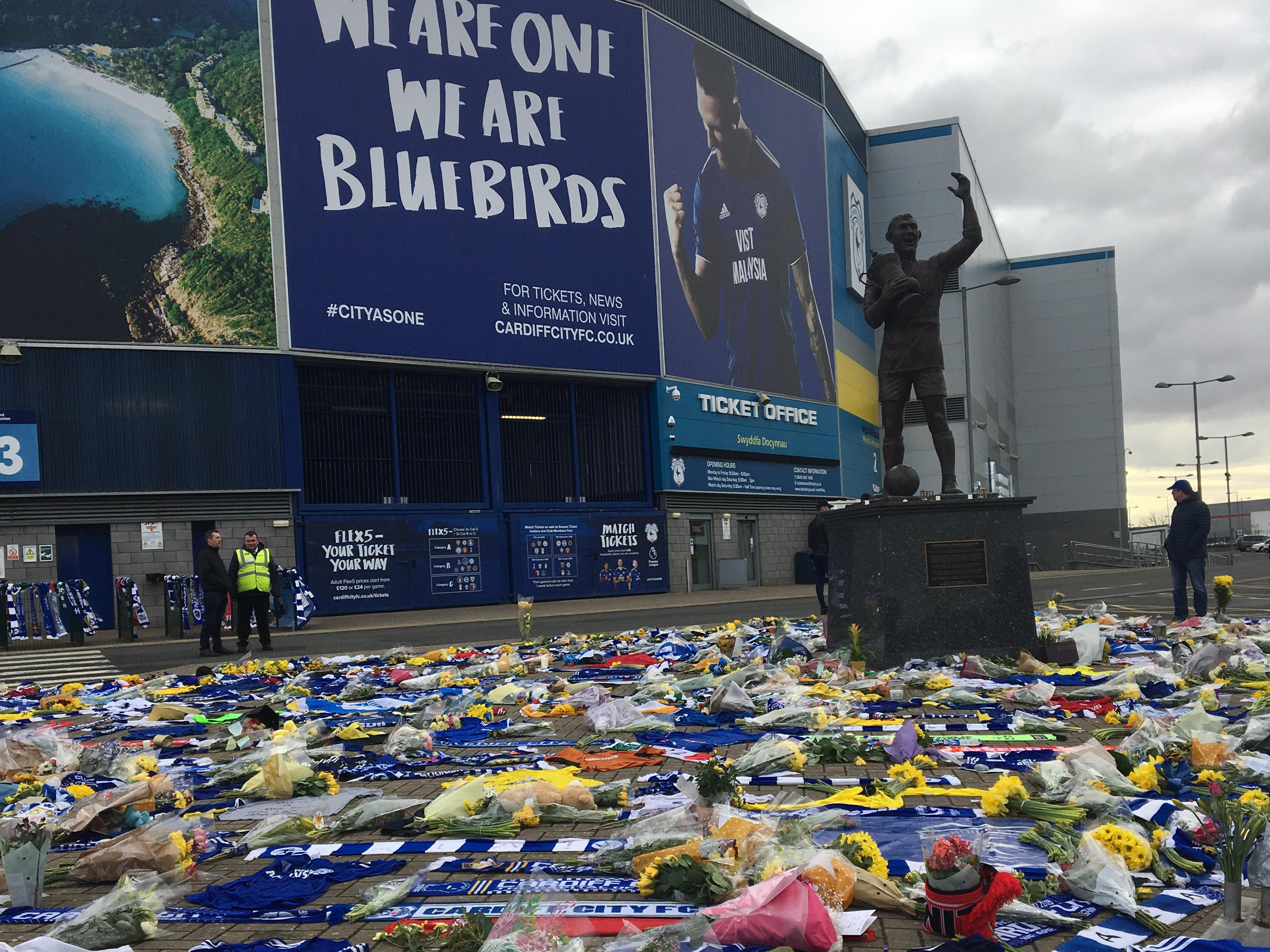 THE BLUEBIRDS play their first game since the devastating news of new signing Emiliano Sala's disappearance last week.
Manager Neil Warnock said they will be gunning to deliver a performance full of pride to pay tribute to the Argentinian and pilot David Ibbotson.
Both men were on board the flight from Nantes to Cardiff that went missing last Monday.
Warnock revealed the impact it has had on the team and himself, saying: "I've been in football management for 40 years and this has been by far the most difficult week of my career.
"Even now, I cannot get my head around the situation. My sympathies are with their families."
Crowd-funded private search
The Bluebird's record signing and pilot Ibbotson were the only two on the aircraft when it went missing.
The official search by authorities was called off on Thursday after three days of searching as "chances of survival at this stage are extremely remote".
The family of the 28-year-old Argentinian striker have since set up a 'gofundme' page in order to finance a private search.
The page has surpassed the target of £300,000 and currently stands at £366,412.
Over 4,300 people from all over the world have donated to the page.
The family posted on the page that the funds raised would be "used exclusively for research (mobilization of maritime and air transport, exploration of the seabed, etc.) and assistance to families.
Fans have been leaving flowers and messages at Cardiff City Stadium since news broke of the disappearance.

Team News
Speaking about the psychology of the players, Warnock has said he will decide which players are in the right mind-set to be included.
He said: "It has been noticeable this last week that three or four lads have been really poor – in training and we've decided that tomorrow, for example, we feel we've got to go more regarding who we think we will get more out of it than probably the team that we would have picked."
Bluebird's captain Sean Morrison remains unavailable following an appendicitis operation.
Meanwhile, Arsenal's list of injuries have grown following their exit from the FA Cup. Sokratis has joined Bellerin, Welbeck, Holding and Mkhitaryan who are all out with injuries.
There are concerns over whether Koscielny will be available to play following an injury to the face against Manchester United.
Recent Form (Last 5 games)
Cardiff: LDLLW
Arsenal: LWLWW
The last time these two teams met was five months ago when Cardiff were defeated 3-2 by the Gunners in a gripping fixture.
Cardiff now find themselves under the dreaded dotted line with less than half the season to play and have only won one game away from home, coming against Leicester a month ago.
Arsenal are currently sitting three points off fourth-placed Chelsea and level with Manchester United as the top 4 battle heats up.
What the managers have said
Neil Warnock spoke about the difficulties they faced turning their attention to the Arsenal game tonight.
He said: "It's doubly massive now, and that's when you've got to show your leadership and show the lads you're in charge of that. We've got another miracle to do here.
"We have done the best we can to prepare in the circumstances"
Gunners' manager, Unai Emery, has paid tribute saying: "All our thoughts is to Nantes, to Cardiff, to the player's and pilot's family, friends. Tomorrow we are going to remember them.
Speaking about tonight's fixture, he added: "We have very big respect for Cardiff because they are a very competitive team. They won in Leicester and the played their last matches where the results were only just against them.
"Tomorrow, we need to impose ourselves and also show adaptation. I think they are going to play with a big motivation also and with a big fight in a lot of duels against us."
The game kicks off at 7:45pm this evening.