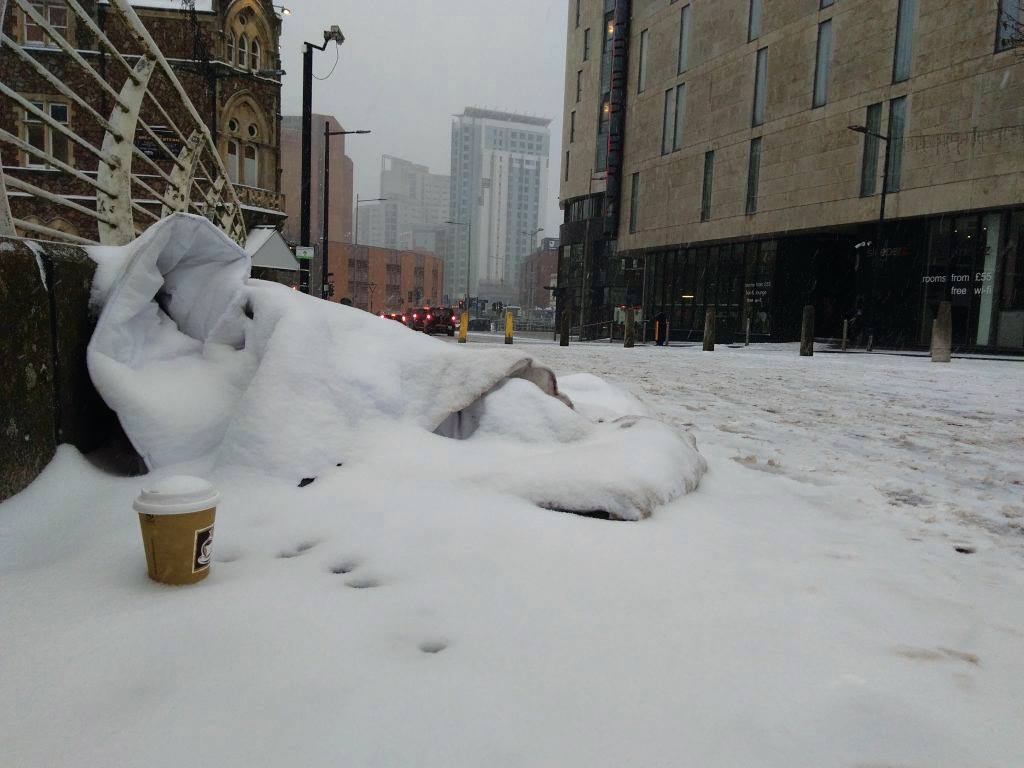 ON what is going to be the coldest night of the year, people will still be sleeping rough on the streets despite the availability of beds in shelters around Cardiff.
Huggard Centre, a homeless shelter near Cardiff city centre, housed 29 people in their emergency accommodation last night, and yet still had space for others.
However, a representative from Huggard Centre was unable to state the number of people that they were able to accommodate.
In several interviews with people who slept rough last night, many said that they stayed on the streets because they felt unsafe in shelters, stating drug use and violence as their main reasons.
Steve, 31, who has been homeless for three months and slept in his tent in Cardiff City Centre last night, still plans to sleep in his tent again tonight when temperatures are predicted to hover close to negative four degrees Celsius.
In an interview with The Cardiffian, he said: "I have slept [in a shelter] twice, and both experiences were rotten. The staff woke me up one time and said 'Do you want me to call the police for you?' When I asked them why, they showed me CCTV footage of someone going through my pockets while I was sleeping."
He also mentioned confrontations he had with the staff at the shelters and feeling unsafe there.
Davy, 40, who became homeless for the first time shortly after Christmas, had similar concerns as Steve when interviewed.
However, he said that last night was so cold that he had to go to the shelter: "I had no tent and I did not have a sleeping bag, so I didn't have a choice."
Some other people said they would prefer to stay in permanent housing, but the waiting list was too long.
A representative from Shelter Cymru stated that there were 8,573 households in Cardiff waiting for housing in 2018. This number includes families, and the representative stated that the number of individuals is much larger.
Karen Holbrook, the operations manager of the Huggard Centre, said: "There's infrared cameras everywhere. We are fully staffed, there's lockers that people can put their things in. They can hand things in to staff, there is no need to hide things."
Many other charity groups are hitting the streets to help the people who will still be sleeping rough despite the cold.
Cardiff Council's homeless outreach team was on the street helping people by informing them of the possibility of empty beds.
The Wallich, a charity that gives support to the homeless, launched their Fleet Street vans in order to give emergency aid to people today and tomorrow.
These vans gave food and supplies to the homeless, such as sleeping bags and warm drinks.
While they were stationed on Queen Street and Churchill Way, they were giving out drinks and other supplies to the people still sleeping on the street.
If someone you know is sleeping rough and they want help, email the council's outreach team at roughsleeping@cardiff.gov.uk. They will help find them a place to sleep.