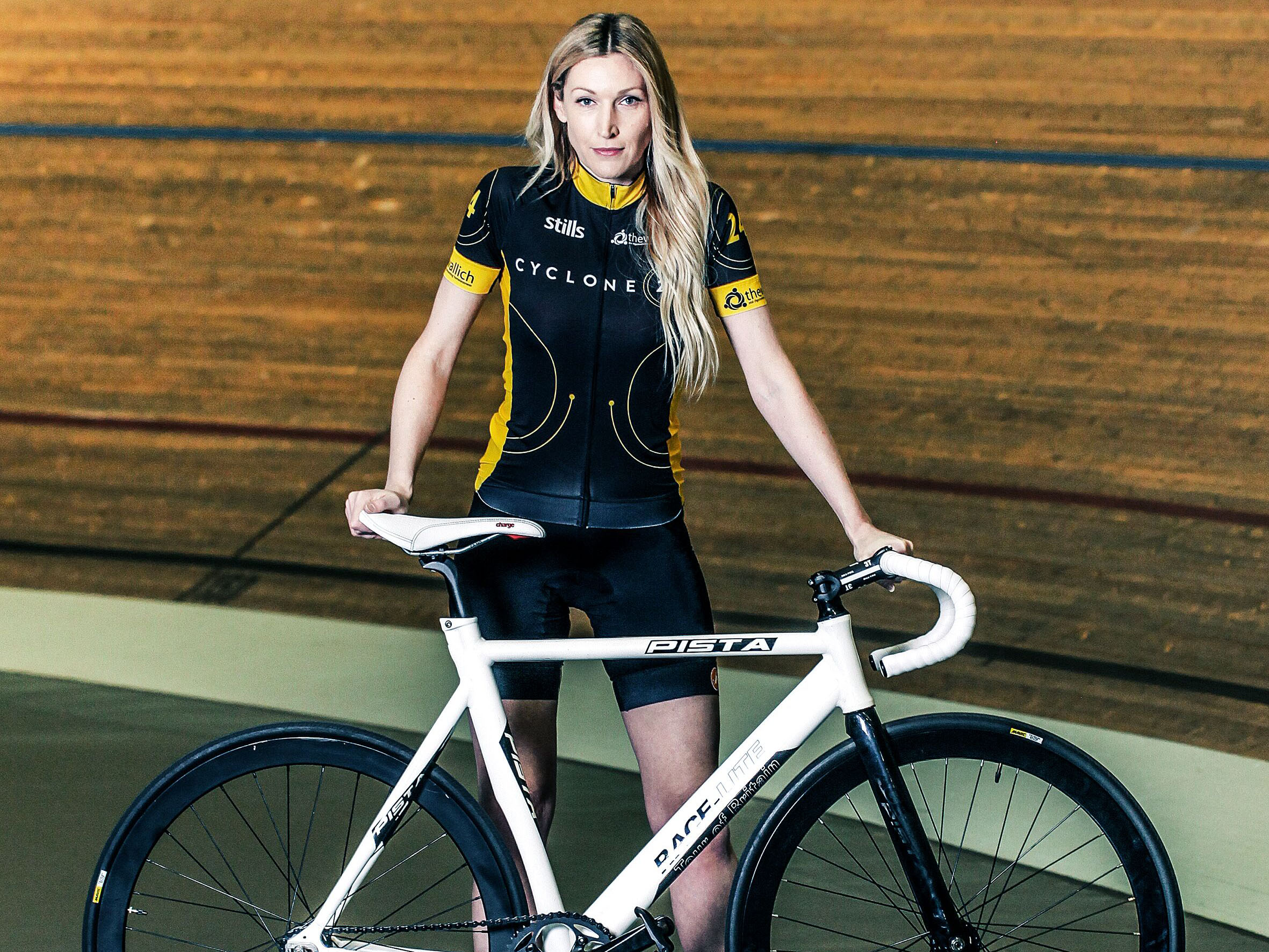 ZOE Westerman admits something early on in our interview – she whispers it across the table, eyes darting around, checking no-one else can hear: "I haven't always been a cyclist."  
Now, for many people, not being a cyclist might be a good thing.  
If you are trying to get people to sign up to your new 24-hour cycling event however, it could be a problem.  
"My idea initially was just to create an event to raise money for charity.  
"I didn't ride, I didn't own a bike, but I had this idea. I knew lots of businesses and business people were really into cycling and they would probably be able to raise a lot of money." 
Zoe didn't want to put on anything outdoors, like a sportive, because it would need too many people to help run it.   
"One day, my partner Steve, said to me: why don't you try something at the velodrome?"  
At first, Zoe was unsure what she could do there that would be different. She wanted to create something out of the ordinary that ordinary people could do.  
And then, one day, while sitting at home on her couch, she had an idea; Cyclone 24.  
The rules of Cyclone 24 are simple: Teams of six ride around a track for 24 hours. Only one rider from each team is allowed on the track at a time, and they can ride for up to one hour in one go. The winning team is the team that manages the most laps – but that's not important.   
For a lot of companies that enter, it is a team building exercise. 
At one event, Zoe calculated the combined distance cycled by all the teams in the challenge was roughly the same as the distance from Cardiff to Sydney.   
"So, the first venue I approached was the Newport velodrome and for some reason they went along with my craziness."  
For the first two years, Zoe ran Cyclone 24 purely as a hobby to make a bit of money for charity – well, more than a bit; since it started in 2015 it has raised over £150,000.   
During those early years, something strange happened to Zoe; she became a cyclist.  
"I found that as I went around to companies, trying to get them to sign up, every single one of them would turn to me and say: 'so have you done it?'"  
"Eventually, I thought oh god I better do it – and now I've completed five."  
As with any good old-fashioned addiction, Zoe's passion for cycling quickly became all consuming.   
"I now have four bikes, I spend every Tuesday at the velodrome and pretty much the rest of my life on my road bike."  
Two years ago, Zoe decided to take the challenge in a new direction.  
She left her job at the homelessness charity Wallich and set about turning Cyclone 24 into a business.   
She now runs three 24-hour events over the year at velodromes in Newport, Derby, and Manchester – Glasgow has been added for 2019.
"Gary Tilletts, who is the head coach at Newport, was pivotal in moving things forward for us. He has worked with us since the start and helps us out at other venues."   
When Zoe says 'us' what she really means is 'me'.
Cyclone 24 is a one-woman business.   
"It is just me, but I do get a lot of help. Obviously, from the coaches and the staff on the day at each velodrome – although clearly, I pay them."  
It is clear that although it is now a business, Zoe does not want Cyclone to move away from its charitable foundations.   
Cyclone 24 is not a cheap event (£999 per team), hence why it is targeted at corporate clients – but it does get more people riding bikes.   
"I'm all about getting people into cycling and I think the velodrome is not accessible to a lot of us. Cyclone helps people get on to the track and once you're used to it, you're hooked." 
Cycling is often seen as a private members club; either you know or you don't. 
It is also a male dominated sport, at all levels.  
At lower levels it can be a bit of a boys only club and at professional level it is arguably one of the most unequal sports in the world.   
The most famous three-week men's race, The Tour de France, does now have a female equivalent, La Course. In 2018 it lasted for one whole day.   
Zoe has a considered opinion on the subject of women's cycling.   
"I would love to see more women take on my challenge.  
"I'm all for getting more women cycling and I back initiatives being put forward like British Cycling's One in a Million campaign but I don't necessarily like segregated events at this level." 
The point Zoe makes is that separating sexes at this level feeds into the inequality at the top of the sport.   
"If I asked 10 women, I know eight of them would say they would only go to a women's only track day. That's bad that they feel like that. We do have mixed teams in the challenge, but I want to see more."  
Clare Balding and a host of famous faces appeared in the Senedd in Cardiff Bay recently to promote their social media campaign, Watch Her Go which aims to get more people watching women's sport.
The sexism in the sport occasionally filters through to Zoe's business dealings as well.  
"It's getting better but I come up against it quite a lot when some male cyclists will say to me: "oh what, so you run Cyclone?  
"And also, sometimes when I start talking about it and my partner's there as well, they'll start directing their questions at him and he'll have to say to them; 'it's not my business, its Zoe's.'"  
Cyclone 24's current sponsored charity is St David's Hospice and their next event is in Derby on February 9.